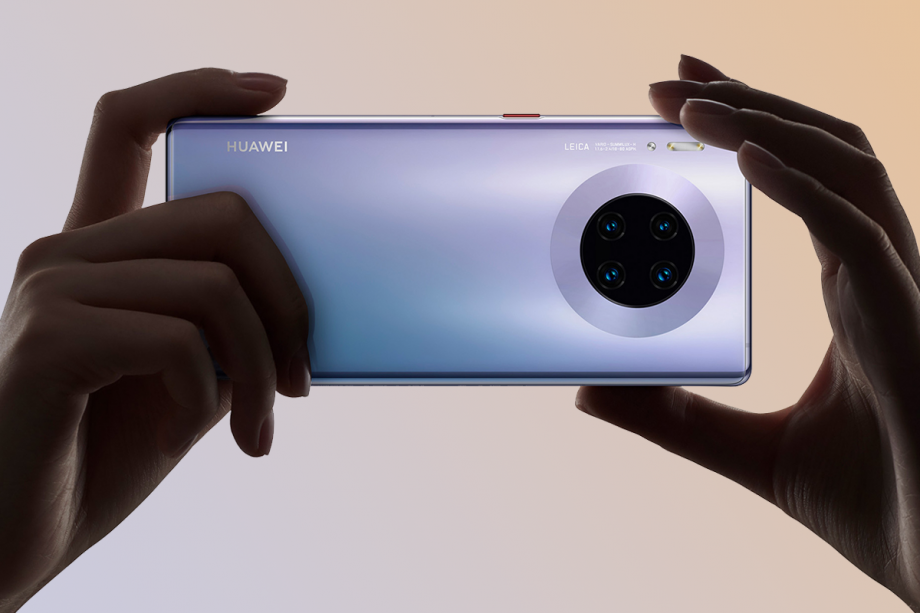 Chinese smartphone manufacturer; Huawei Technologies on Thursday launched its newest smartphones in its Mate series. The global launch comes a week after Apple Inc. unveiled its next-gen iPhones; the iPhone 11 (XI).
The Huawei Mate 30 and Huawei Mate 30 Pro were unveiled including a 5G supported handset. The phones run on Google-less, open source version of Android following the U.S. trade ban still looming over the Chinese manufacturer.
Huawei CEO of Consumer Business Group; Richard Yu briefly addressed the issue noting that Huawei has effectively been forced to abandon Google's take on Android including Google Play Services, the Google Play Store, and Google apps, reports Android Authority.
Huawei has had to fall back on its own Huawei Mobile Services core which it says it's spent over USD$1 billion on to get its developer program up to speed.
Huawei's own App Gallery is reported to have roughly 45,000 apps.
Other than that, Huawei's latest powerhouse flagships pack in more cameras, more processing power and a new and improved waterfall-inspired design.
The Mate 30 series come with a whole-new design which is a lot different when compared to its predecessor(s). The most obvious being the circular camera module which replaces the squircle. Yu described the new design as an "exquisite halo ring" that houses four cameras and is meant to mirror the look of a DSLR camera.
The other is the 88-degree curved edges from the 90-degree seen on its predecessor. To accommodate the sharp curves, Huawei installed invisible touch capacitive buttons for the volume rocker instead of traditional hardware keys.
Specifications of the Huawei Mate 30 and Mate 30 Pro
On the display front, the Mate 30 has a 6.62-inch Rigid OLED panel with a 2340 x 1080 resolution while the Mate 30 Pro has a 6.53-inch Flex OLED panel with a 2400 x 1176 resolution. The Mate 30 comes with a 24MP front-facing camera while the Pro comes with a dual 32MP + 3D TOF camera sensors.
The Mate 30 comes with a 6GB and 8GB RAM both supporting an internal storage of 128GB. The Pro comes with 8GB RAM and an internal storage of 128GB and 256GB. Both smartphones are powered by Huawei's new Kirin 990 advanced chipset.
The rear cameras; the Mate 30 comes with a triple setting; 40MP (wide) + 8MP (telephoto) + 16MP (ultra-wide). The Pro comes quad setting; 40MP (wide) + 8MP (telephoto) + 40MP (ultrawide) + 3D TOF camera. The Mate 30 and Pro camera shoot up-to 2160p in 30/60fps.
Unlike the Mate 30 Pro, the Mate 30 does support a 3.5mm earphone jack.
In terms of battery capacity, the Mate 30 supports a 4,200mAh while the Pro packs a 4,500mAh. Both handsets support fast battery charging, wireless charging, and reverse wireless charging.
Color, Price and Availability of the Huawei Mate 30 and Mate 30 Pro
Both phones come in six color options; Black, Space Silver, Cosmic Purple, Emerald Green, Orange, Forest Green. Starting price for Mate 30 is €799 (USD$883) while the Pro is €1,099 (USD$1,215).
Huawei has been coy on availability so far but it worthy to know the series won't be available in the U.S.