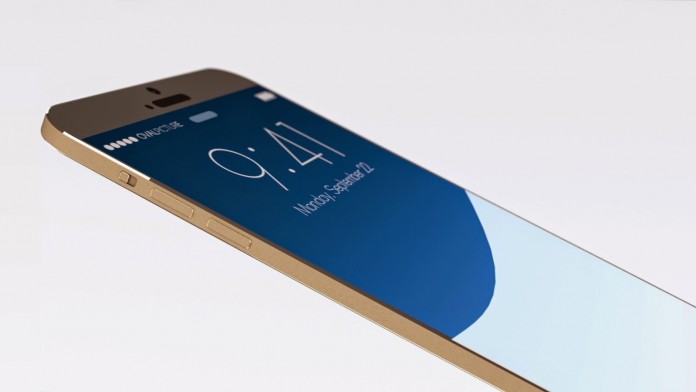 Over the years, we've taken a look at several creative and unique uses for the iPhone. With each new iteration of Apple's best-selling product, there appears to be no limit to what we are able to do with a small touchscreen device that exists mostly in our pockets.
You can now use your iPhone to pay for public transport, replace your credit card and even buy things while travelling at altitude. Far more importantly, it has become a key accessibility device for people with vision loss, hearing impairments, developmental challenges, and more.
The iPhone has also become a solid companion for professional photographers, filmmakers, musicians, and podcasters. With a robust developer ecosystem, we are seeing people come up with ways to turn the humble phone into a digital scale, a 3D scanner, and more.
So let's take a look at some of the most impressive feats you can accomplish with an iPhone.
Music Production
Given the larger screens available on the latest iPhone models, it's easier than ever to turn your mobile phone into a musical instrument.
The smaller iPhones of 2010 didn't stop Atomic Tom from using nothing more than their iPhones and a few simple apps to perform one of their songs on the New York City subway, in what was later revealed to be a publicity stunt — and a genius one at that.
The filming of the video went on to garner 1.2 million views on YouTube, and will probably always be cited in lists just like this one on the ways your iPhone is so much more than just a phone.
This was by no means the first example of songs performed using the iPhone as an instrument, and hasn't been the last. This list of ten songs performed using the iPhone, or iPad, in lieu of instruments proves that.
Five years later and the quality music creation apps has exploded. Apple's Garageband is available as a $4.99 app for the iPhone (and iPad), and we think it's worth the cash. If you've bought an iPhone anytime since September 2013 to the present, or upgraded to iOS 8 on a qualifying device, you get Garageband for free.
Besides the Apple app, you'll find a wide variety of great drum apps, piano apps, or even something like AudioBus, which brings all these apps together. And it really doesn't take much to create an impressive piece of music using your iPhone.
Shooting a Film
With the iPhone 6s shooting glorious 4K video, production quality is even more impressive than before. Impressive, cinematic video has been shot using the iPhone as far as back as the iPhone 4 or 4s (check out this list of six short movies shot with the iPhone 4 and 4s).
Fast forward a few years, and as groundbreaking as those videos seemed, we have come a very long way in such a short period of time.
A significant feature that only the iPhone 6s plus brings to the table is optical image stabilization for video.
Professional Photography
Staying in line with what the iPhone camera has to offer, mobile photography has also come a long way. Mobile photography is now a recognized category in the profession, regardless of what purists may say. As Time magazine points out, professional photographers were impressed with the iPhone 6s' 12 megapixel camera.
In the hands of a professional photographer, the sky is the limit. It's been used by a professional sports, National Geographic, and fashion photographers, to great results.
And that doesn't mean older versions of the iPhone aren't just as good.
The iPhone As A Scale
With the iPhone 6s' new 3D touch feature (which might just make you jump ship from Android to Apple), the capabilities of the smartphone are really opening up. One example is the potential to use your phone as a scale.
While the app itself, created by Simon Gladman, is not yet available.
Another attempt at creating a similar app made it as far as the review process in the iTunes store, but as developer Ryan McLeod points out in a Medium post, it was turned down.
Track Your Climate Footprint
What if you wanted to use your iPhone to help solve climate change. Oroeco, an app available both for iOS and Android, allows you to track your actual carbon footprint with its automated calculator.
In their own words, the app will:
See how every aspect of your life connects to climate change, from your home energy and transportation decisions, to your diet, shopping and entertainment choices.
Automatically track the climate impacts of how you spend your money with the world's most powerful carbon footprint calculator.
Save money and the planet with personalized tips and actions on how you can lower your impact for the environment.
View your carbon offsets from award-winning clean cook stove projects.
Generate More Accurate Weather Reports
With the iPhone 6's barometric sensor and a little bit of crowdsourcing, all iPhones can be used to generate more accurate weather reports. Yes, really.
The $3.99 app Dark Sky allows iPhone 6 users to share barometric pressure data.
If you opt-in, your phone will periodically submit pressure readings which will provide us with extremely useful meteorological data.
That is not the only way in which the iPhone is being used to crowdsource important information. Apple's ResearchKit offers the opportunity to crowd source medical data. Research Kit projects currently focus on five conditions: Parkinson's, breast cancer, cardiovascular disease, asthma, and diabetes.
Scan a 3D Model
The iPhone could soon become an essential 3D printing tool. Microsoft has created an app that uses the basic phone camera to create a 3D scan. The quality of those scans are good enough to create 3D printed models, which according to Cult of Mac, could potentially be used to create augmented reality video games.
Create, Edit & Publish Podcasts
We've previously shown you how to create a podcast, from A to Z, using nothing but your iPhone. With the right set of apps you can record and broadcast directly from your phone.
There's a huge variety of new apps available to users now made just for podcasting. Opinion is available as a free download, with a limit of 10 minutes per recording. You can unlock unlimited recording for just $3.99.
With Opinion, you can do just about everything with the one app. You can record, edit, and share your podcasts to the iTunes podcast directory, Soundcloud, and more, with just the one app.
If you need a more robust app, iPhone app Bossjock has far more features built into it, but it comes with a price tag of $9.99. You can record while triggering intros, background music, and more. You can also share your final recording directly from the app to iTunes, Soundcloud, and Audioboo, among others. If you're not ready to fork over $9.99, you can try Bossjock Jr. for free first.