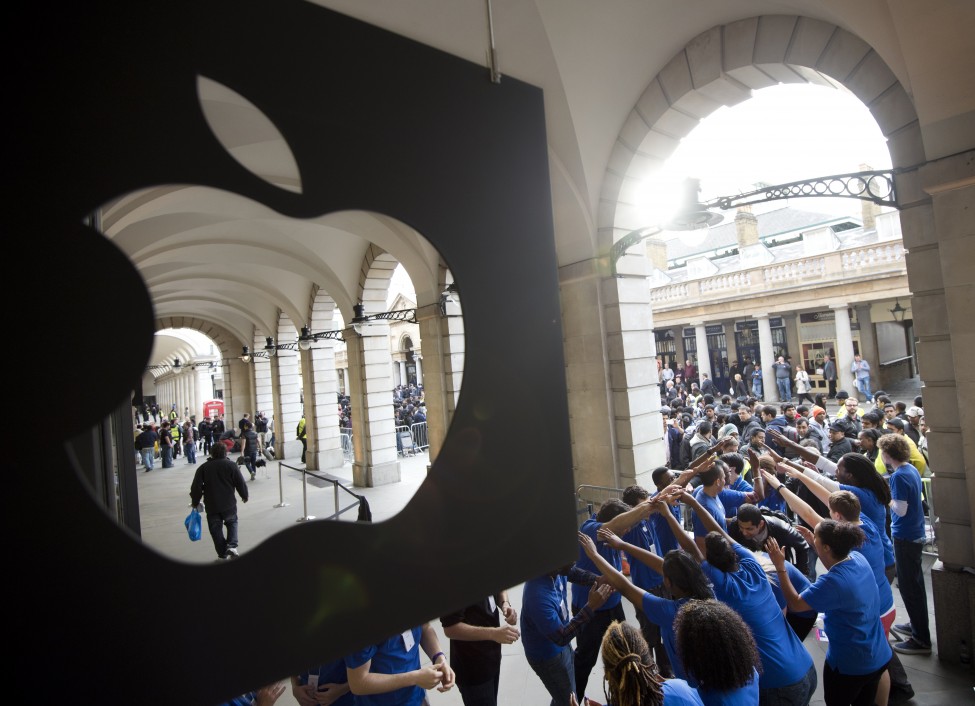 Apple's new iPhone 6s and iPhone 6s Plus are off to a record breaking start, selling more than 13 million units in their first three days of availability, the company announced.
"Sales for iPhone 6s and iPhone 6s Plus have been phenomenal, blowing past any previous first weekend sales results in Apple's history," Apple Chief Executive Tim Cook said. "Customers' feedback is incredible and they are loving 3D Touch and Live Photos, and we can't wait to bring iPhone 6s and iPhone 6s Plus to customers in even more countries on October 9."
The company noted that sales completed by Saturday, Sept. 26 will be included in Apple's 2015 fourth fiscal quarter results. Beginning on Sunday, Sept. 27, completed sales will be included in Apple's 2016 first fiscal quarter results.
With 13 million units sold in three days, Apple easily trounced last year's record of 10 million units sold in the launch weekend for the iPhone 6 and iPhone 6 Plus. But this year's roll-out had one key advantage over last year's: China.
iPhone sales continue to post tremendous growth in China, and Apple capitalized on this by making the country one of the initial launch territories. The device also debuted in Australia, Canada, France, Germany, Hong Kong, Japan, New Zealand, Puerto Rico, Singapore, the U.K., and the U.S.
[related-posts]
The iPhone 6s has the same 4.7-inch display as last year's iPhone 6, while the larger iPhone 6s Plus remains at 5.5 inches. Both models are available in a new rose gold color option, joining space gray, silver, and gold.
Via Apple Insider