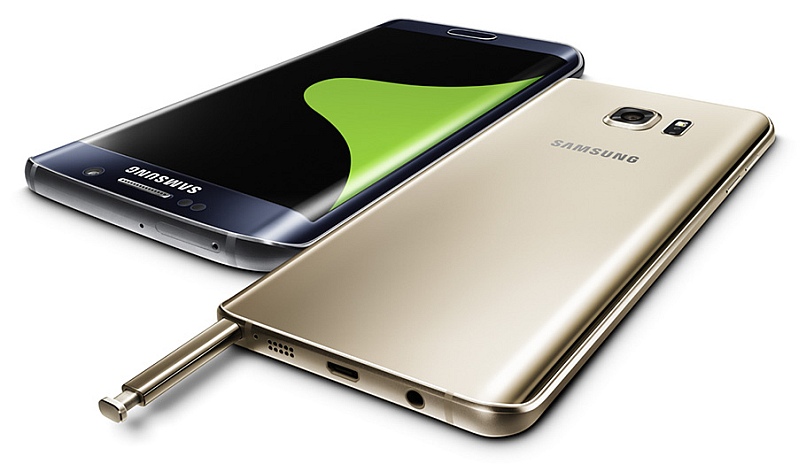 Samsung Galaxy Note 5 successor is said to be unveiled by 2016. Rumors suggest that the Galaxy Note 6 will be arriving the by third quarter of 2016 wherein fans are excited for the newest update and innovation of the phone.
Various Samsung Galaxy Note 6 speculations and assumptions have surfaced about the said Samsung device. As the Samsung Galaxy Note 6 just being recently released, rumors have already gone around that the Note 6 will be part of the Note lineup.
Since the rumors about the Samsung Galaxy Note 6 have been on the internet for days, assumed designs of the device has also been revealed, Latino Post reported. According to the reports, it is said that the Samsung Galaxy Note 6 will have a new stylus with sleeker design. It is also believed to sport a metal and alloy body, a USB Type-C port, Home button, and two powerful speakers.
It is said to also feature 8GB of RAM, fast-charging technology, impressive sounds, a 4K screen display, and a bigger battery. It is added to have and be powered by Samsung's first 16-core processor.[related-posts]
Samsung Galaxy Note 6 camera, will have 30MP rear camera with optical image stabilization, 3D features, autofocus and 16MP front camera with a 4K resolution and a foldable display. It is predicted to cost $1100, Ecumenical News reported.
If the Samsung Galaxy Note 6 rumors turns out to be true it will seem Samsung has improved a lot on their cameras. These improvements are also very timely as the generation today is the generation of selfies which the device will improve the photo quality and features.
Samsung Galaxy Note 6 overall look turns to be something promising as it has truly evolved from its previous models. Just with the rumored specifications and features, it is likely that the phablet will be a sure hit, though things are yet to be confirmed as for the moment.