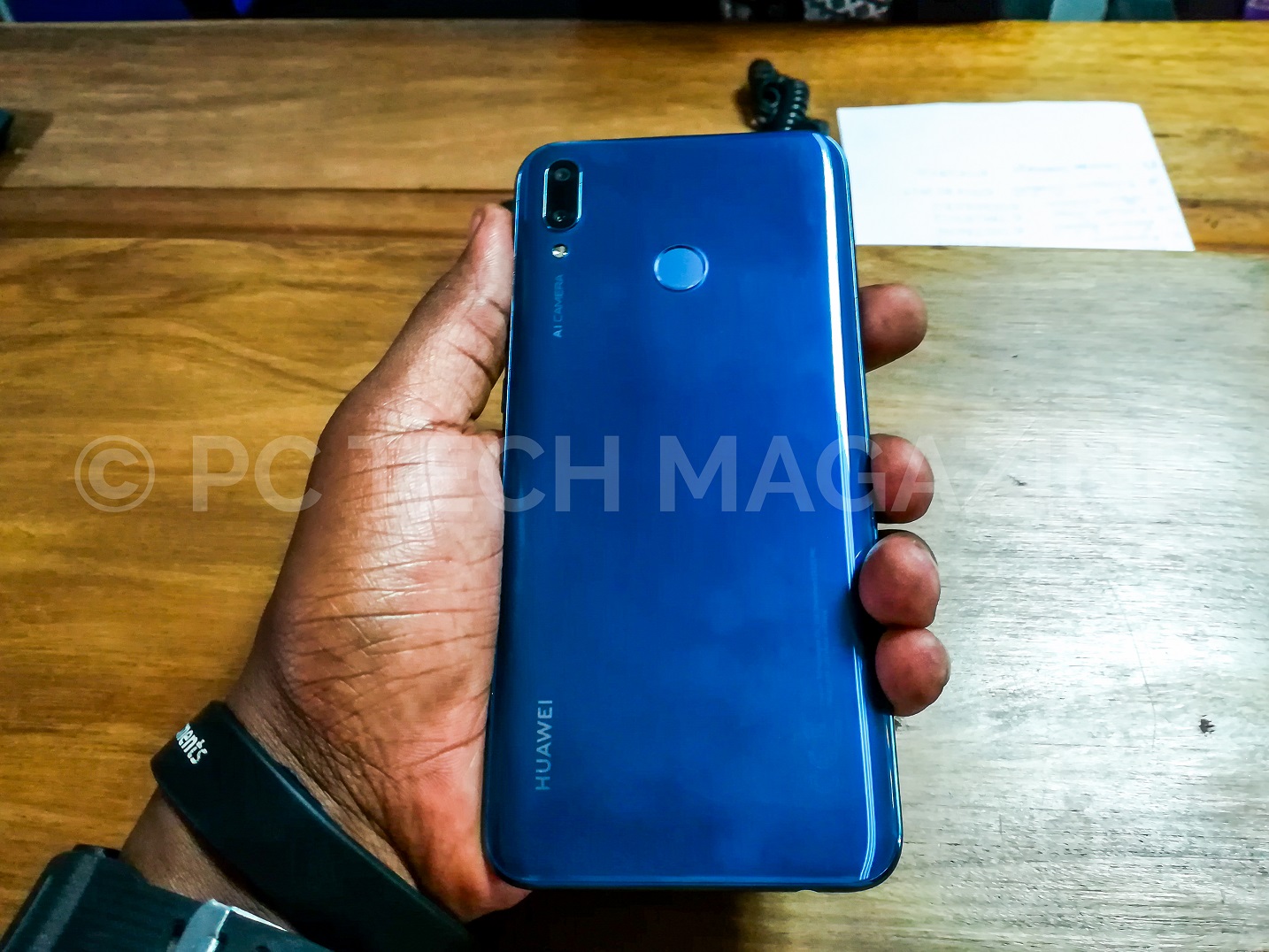 The Huawei Y9 (2019) was apparently among the last smartphones to be released by Huawei last year. Succeeding the Huawei Y9 (2018), it equips upgraded specs and features like, a 6.5-inch display, Kirin 710 SoC, Fingerprint 4.0 identification technology, among others.
To note, Huawei's smartphone performance in 2018 was extremely good. For the first time ever, the Shenzhen-based smartphone firm overtook Apple in second quarter (Q2) of 2018 to become the world's second—largest smartphone maker. Its smartphone sales grew 38.6% in the Q2 to nearly 50 million units, giving it a global market share of 13.3%, up from 10.5% in Q1 2018 and 9.8% in Q2 2017.
The Huawei Y9 (2019) smartphone is a nice looking handset—has that premium look of the Huawei Nova 3i, to mention the Aurora Purple color variant. However, the handset does come in Midnight Black, Sapphire Blue color option as well.
Today, consumers are so kin at specs and features when a buying or upgrading (to) a new smartphone. They specifically look at memory, storage, camera, display, among others. The Huawei Y9 (2019) targets the young generation who favors are gaming, photography, and entertainment — thus, the specs we mentioned above do matter a lot for these favors. Storage for instance is a big play to photography, same goes to memory for gaming and entertainment.
PC Tech Magazine's report received a Huawei Y9 (2019) in the Sapphire Blue color option for review. In our first impressions, we liked the upgrades which beats its predecessor, we also liked the design, battery life, and camera performance. All in all, the Huawei Y9 (2019) had an average performance as mid-range smartphone.
Design and Display
The design and display of the Huawei Y9 (2019) are just well placed. Online reviewers and critics have rated them at 9/10 and 8/10 respectively — which we strongly agree with.
The handset has 6.5-Inch IPS LCD capacitive touchscreen display with 16M colors, a resolution of 1080 x 2340 pixels and a screen aspect ratio of 19.5:9. The display is protected by a 2.5D curved glass screen — an advantage for toughness and scratch resistance. The colors for the display appear well balanced and saturated. It appeared brighter outdoors without any help from shadows. The blacks and whites are well highlighted, videos and photos appear crisp, among others.
At the design perspective, the Huawei Y9 (2019) is a 'bar' type smartphone. And one of the biggest advantages of bar type smartphones is that they are simple to use and they are very reliable. Okay, that was a by-the-way. Most smartphones today are bar-typed smartphones. So does the Huawei Y9 (2019). It has a dimensions of 162.4 x 77.1 x 8.1 mm and weighs about 173 g — which is light weight for consumers.
The phablet was designed with the volume and power buttons placed on the right, gives a better grip looking at the fact that most smartphone users hold their phones from the right. The sim and microSD card tray are on the left. Huawei, add a microSD slot to the tray, than having the second sim tray share with the microSD. Consumers before could choose whether to use the second sim or use a microSD card. The top has nothing, while the bottom places, a single speaker grill, USB-Type 2.0 pork, 3.5mm headphone jack, a mouth piece. Top front is the dual 13MP and 2MP camera sensors, while the back is the dual 16MP and 2MP camera sensor — placed in a vertical setting. The fingerprint sensor appears at the top center, and the Huawei branding is seen at the bottom left, written in a vertical styling.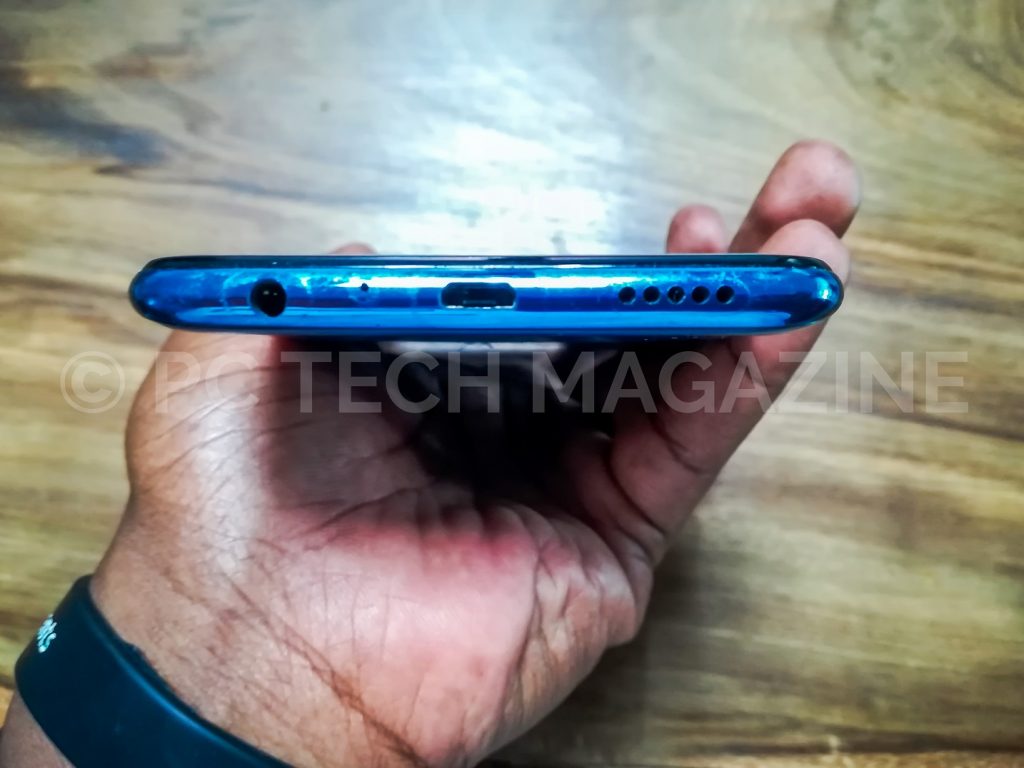 Software
The phablet comes with Android 8.1 (Oreo) topped on with Huawei's user interface, EMUI v8.2. For a handset like this we hoped it would feature Android 9.0 (pie). However, the mobile OS is still rolling out to most smartphones gradually. Early this week, HMD Global, started rolling out the Android Pie upgrade for its Nokia 8 Sirrrocco. Anyhow, the mobile OS and Huawei's EMUI appear simple, clean, and organized with a visible touch of Huawei's own unique style of design. The mobile OS takes about 6GB out of the available 64GB internal storage.
Storage, Performance, and Battery Life
Like we mentioned before, the performance of the Huawei Y9 (2019) is good. We didn't notice any lags/hangs while performing multi-tasking, web browsing, social networking, bulk file transfers, streaming, among others. A few un-noticeable lags were during gaming performance. With a kin eye, you would see that some frames keep skipping when the app is launched. The phablet comes with a 64-bit CPU with an architecture of ARM Cortex-A53, Kirin 710 model, 8 cores with a clock range of 480 – 2189MHz—coupled with 4GB RAM and a Mali-G51 MP4 GPU.
The temperature isn't supported, but you could easily feel the phone heating up, especially when multi-tasking, watching/streaming videos, and gaming times. This prompts you to halt everything, for it to be able to cool down.
In terms of storage, the handset comes with a default 64GB internal storage. However, with the OS and the pre-installed Google applications, this can take-off about 11.5GB leaving you with 52.5GB. This is however expandable with a microSD of upto 128GB. Like we mentioned before, Huawei added a microSD card slot to avoid the sim/microSD share.
The Y9 carries a 4000mAh non-removable Li-Ion battery. It can last a day on a single charge. Based on PC Mark's battery test, the Y9 lasted for 11 hrs and 45 mins — which is impressive. Gaming and video streaming did consumer a lot of battery. Charging the phone to full takes nearly 2 hours with its support for quick charge.
Image Optics and Video
It now brings us to the cameras. The Y9 cameras comes with a quad setup (Dual front and Dual rear sensors) and all Artificial Intelligence powered based. One of the biggest features on both cameras is they support the depth-of-field effect — blurring out the background and only the subject appears in focus. The camera couple five main modes; Aperture — shooting in aperture priority allows you to choose your own aperture setting between f/0.95 to f/16, Night, Portrait, Photo, and Video. They camera do support modes like Pro mode—allows you to shoot manually, Panorama, AR lens, Light painting—better when capturing trail of lights, HDR—gives more detail to the photos, and Time-Lapse.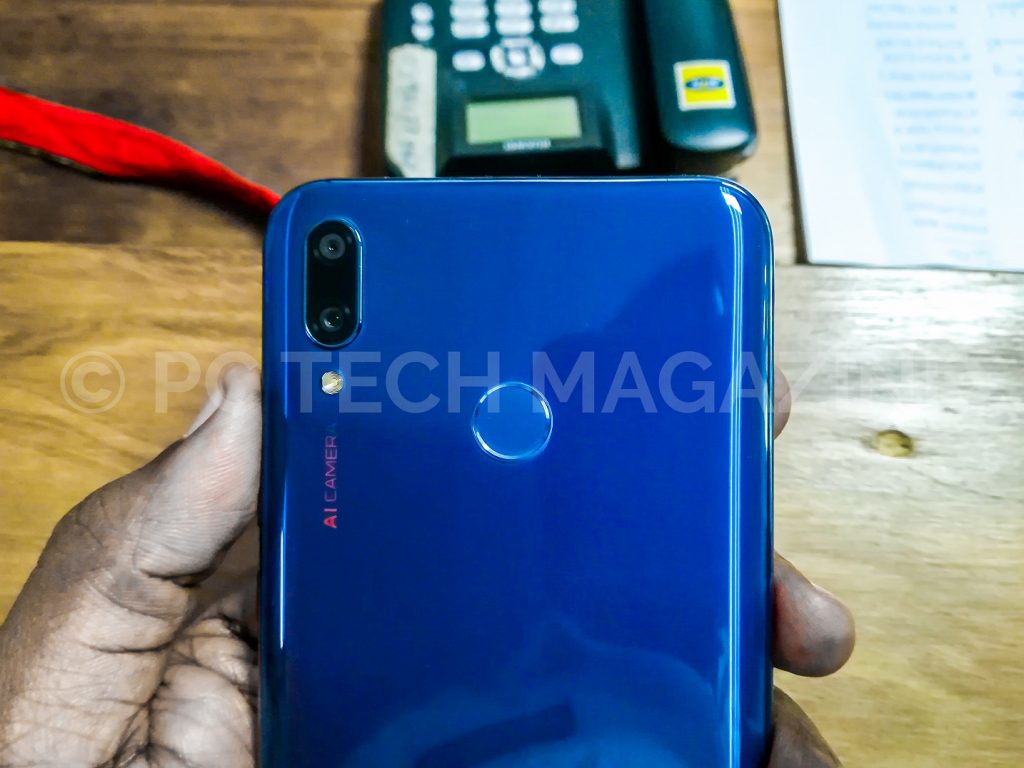 The setup is a dual rear sensors, 13MP—with an aperture of f/2.0 and 2MP—with an aperture of f/2.4. At the front, is a 16MP—with an aperture of f/1.8 and 2MP—with an aperture of f/2.4.
The photo quality is quite impressive. Under good and natural lighting you can get well balanced—in terms of color accuracy and crisped photos. In low light situations, the photos turn to be the vice-versa, but not disappointing. in low-light conditions.
AI-enhanced shooting capabilities, lets your cameras detect the scene then adjusts contrast, exposure, and saturation depending on what you're shooting. For instance, at a sunset or sunrise, the photos will appear more orange/yellowish compared to when you shot without the AI capabilities. Same applies to close-up (macro) shots, water falls, flowers, among others.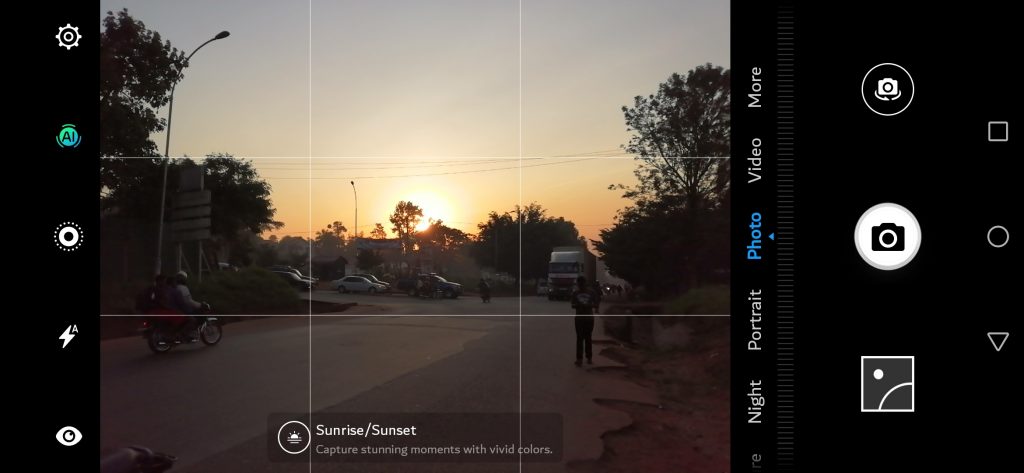 When it comes to video, the Huawei Y9 (2019) shoot Full HD+ quality—up to 1080p at 60 fps. However, the cameras don't support any kind of stabilization; OIS or EIS, so if you aren't so stable, then expect to have shaky footage. The outcome is a decent, and can be made better in post production.
So what were our likes and dislikes;
We like : —
The performance was good. Average but good. No lags and hangs.
The build is perfect. The bezels were really cut out to give a 6.5-Inch display.
Display was well balanced and saturated.
We didn't like : —
The single speaker grill. Huawei phones always have issues with their speakers. The last two Huawei phones I had, supported two speakers grills, after a time of usage, I only find out that one of the speakers isn't functioning which then calls for repair which costs a lot. So a single speaker wasn't a really good idea.
The placement of the headphone jack could have been placed on top.
The FaceID lock feature is slightly inaccurate. Takes a bit longer to setup and to unlock the phone as well.
Conclusion and Final Thoughts
The Huawei Y9 is a good premium mid-range smartphone for its price tag USD$246 (approx. UGX920,000). I would say, at least it would have been priced at about USD$230 (approx. UGX850,000).
Its large display providing a great viewing experience, camera capabilities and performance, battery life, and its overall performance, the Y9 is so far my favorite mid-range smartphone this year from Huawei.