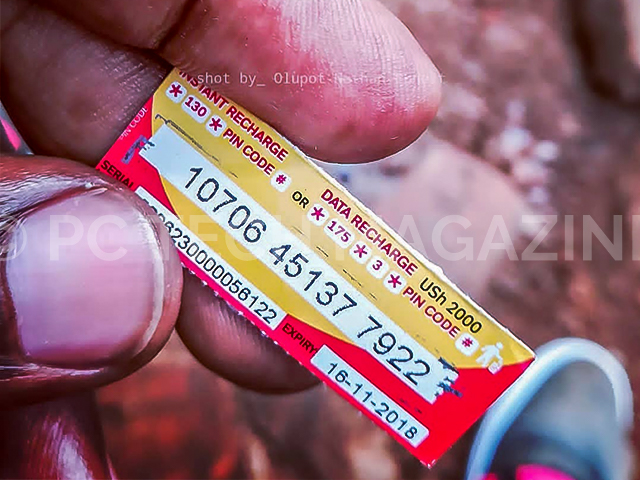 The Parliament of Uganda has asked the Minister of ICT and National Guidance, Hon. Frank Tumwebaze, to explain the failure of telcos to reinstate the use of airtime scratch cards.
To recall, government regulatory body of the communications sector; Uganda Communication Commission (UCC) in March 2018 issued a directive to stop the sale of airtime scratch cards, by June 30th, in favor of electronic points of sales. With this causing a public outcry, many speculated the directive came after airtime vendors illegally increased retail prices for airtime scratch cards in Nov. 2017.
Banning the use of scratch cards raised a lot of concerns including, affecting the people in rural areas who are not well familiar by e-services. In a statement to Parliament in Aug. 2018, MPs asked UCC to reconsider the decision of having both scratch cards and e-airtime used. This would favor everyone.
According to media reports, MP for Busiki County; Hon. Paul Akamba, said a dialogue took place and a consensus was reached between the MPs, UCC and the telcos' representatives that the airtime scratch cards be reinstated. However, he noted that the cards hadn't been reinstated to-date.
"People deep down in the villages can't access easy load because of the inconsistent network and inconsistent power supply. You need to have a charged phone to operate," Akamba said—reports Nile Post news.
Hon. Henry Kibalya, MP for Bugabula County South — added on Paul's remarks, saying airtime vouchers can be bought in bulk and re-circulated without the need of a charged phone with network, something that is crucial in remote areas.
Rebecca Kadaga, Speaker of the Parliament has instructed Hon. Frank Tumwebaze to issue a statement on Thursday (today) clarify the failure of the telcos to reinstate airtime scratch cards.
Notably, customers can buy airtime using mobile money, Agent's Easy Load, PayWay, Mula App, Pebuu, any other electronic payment option.[related-posts]