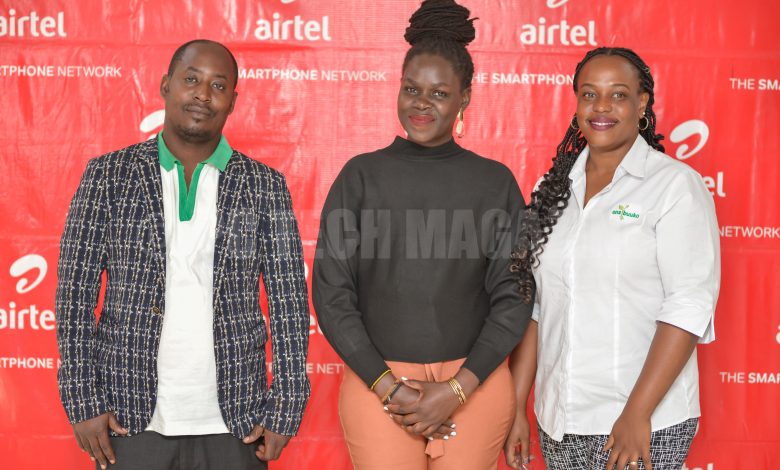 Airtel Uganda on Monday announced the first winners of its UG Needs More of You campaign which celebrates Ugandans who have provided tech-inspired solutions to transform lives in communities. The winners; Bernadette Ojao, Gerald Otim, and Ronald Katamba received a shared grant of UGX30 million to scale and improve their businesses.
Bernadette Ojao founded Wabibi Pads, which produces reusable sanitary pads for women and girls in marginalized communities. They have embraced social media to reach and train over 1,000 women and girls and also distributed over 10,000 packs of sanitary pads since 2020.
For her solution, Bernadette emerged as the overall winner in this first batch and was rewarded UGX15 million.
"I'm so happy that Wabibi Pads made it," said Ojao. "Words cannot explain my joy but I want to thank all those that voted for us, especially the Karamojong fraternity." "When we were nominated for the UG Needs More of You, I told the Karamojong fraternity, I need you to support me because we are a minority. They told me don't worry Karamoja will develop," Ojao narrated to the press.
Gerald Otim came in as the first runner-up receiving a cash prize of UGX10 million. Otim founded Ensibuuko, a Savings Group that enables SACCOS to access digital savings accounts, loans, and other financial services through a phone.
In his absence, Otim was represented by Cindy Wabunoha, Product Manager at Ensibukko who in her remarks thanked the voters and also congratulated their competitors Wabibi Pads and Jaguza. "I thank you all for voting for Ensibukko." "I also congratulated our competitors, we are closely related —we do 80% of our work with farmers and women. So when you come to realize it's a full circle in Africa, it's all about partnerships. This is an example of how when we partner together we can move forward," Wabunoha said.
Ronald Katamba emerged as the second runner-up and he received UGX5 million for his solution Jaguza Tech, a cloud livestock management system that empowers livestock farmers, strengthens food security and mitigates the risk of livestock disease.
Katamba told the press that because of the exposure received from the UG Needs More of You, they have been able to start expanding in Niger, Gambia, and Iowa. "Through this campaign, we have gotten a lot of opportunities," he said. "We are all working hard to improve the lives of people in our communities —it is our role to make sure we push to help them through digital."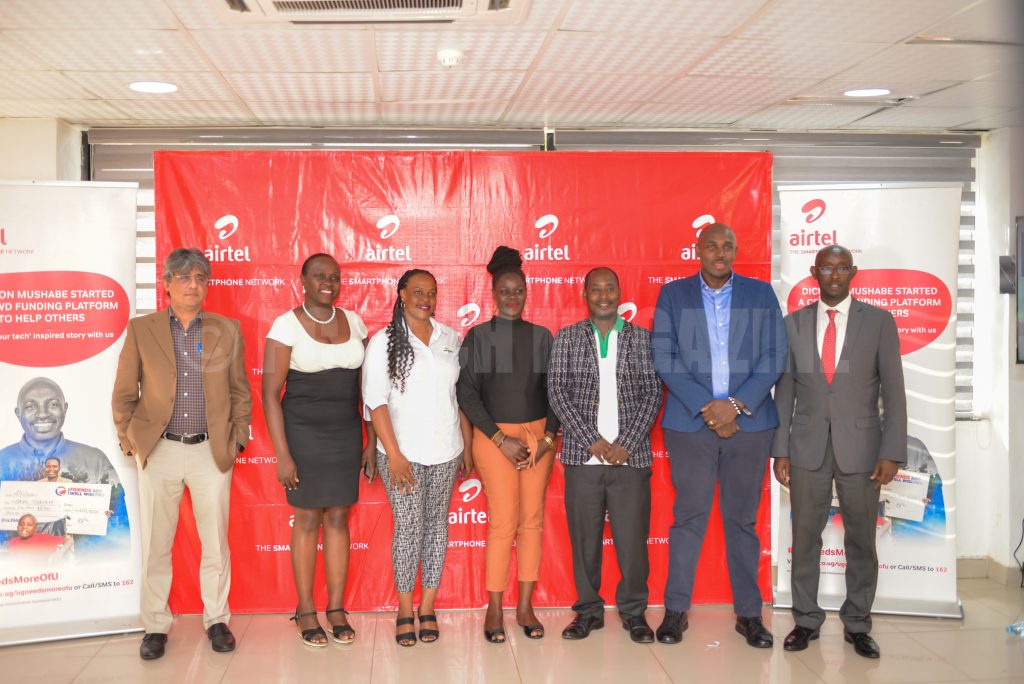 At the same event, Airtel also announced the second and the last set of techpreneurs who are transforming the lives of people through their solutions.
Gerald Abila, founder of Barefoot Law, a nonprofit organization that through the innovative use of digital technology, empowers people with free legal information so that they can use it to develop legal solutions for their justice needs.
Joseph Kayiira, Team Leader Philomera Hope Center Foundation Uganda, has developed a One Impact App to help TB patients get online help without stigma.
Joseph Ogwal, founder of Agro supply, an online platform that supports farmers with access to agricultural inputs.
The telco has urged the public to continue participating in the campaign by voting for the solutions [mentioned above] that inspire them the most. To vote, simply dial *162#. The process is expected to take two weeks and the telco will have a crown event where all the winners shall get their cash support to scale their ideas.
The pioneers of this campaign are; Dickson Mushabe, founder of the Dolphin Fund, Dr. Davis Musinguzi founder of Rocket Health which is using telemedicine to save lives, and Catherine Nakatudde founder of Ella Clear Foods.