Airtel
Featured
News
Opportunities
Technology
First Batch of Techpreneurs of the 'Uganda Needs More of You' Campaign Unveiled
"Uganda Needs More of You" aims to showcase, celebrate and recognize Ugandans using technology to positively impact their communities.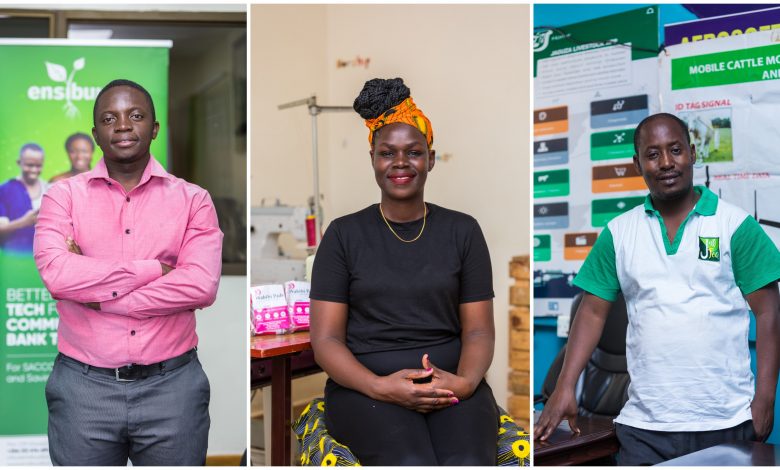 Ugandans who are utilizing the power of technology to positively impact their communities over the years deserve to be honored for their great work and efforts. It is in recognition of this need that Airtel Uganda on March 7th, 2022 launched a campaign dubbed, "Uganda Needs More of You" seeking to showcase, celebrate and recognize Ugandans using technology to positively impact their communities.
The telco unveiled an Airtel Mobiste http://www.airtel.co.ug/UgneedsmoreofU (Uganda Needs More of You) where many Ugandans submitted their stories of how they have [are] utilized [utilizing] technology to positively impact their communities.
"We are impressed by the compelling stories of various Ugandans who have championed innovative ideas to positively impact their communities," said David Birungi, Pubic Relations Manager at Airtel Uganda. He adds "As a solution provider that connects businesses to their client and families to their loved ones through affordable internet products and services, Airtel Uganda will continue to support initiatives like UG Needs More of You so that we inspire more people to continue on this journey to transform their communities and economy as a whole."
The submitted stories were judged by a selected jury which includes Dr. Maggie Kigozi; the Chairperson of Africa Scout Foundation, Mr. Maurice Mugisha; Deputy Managing Director at UBC TV, Mr. David Birungi; PR Manager at Airtel Uganda and Ms. Noela Byuma, Ag. Head Brand and Comms at Airtel Uganda. Today, the telco unveiled the first batch of techpreneurs in the campaign who have leveraged technology to positively influence their communities.
"In the first batch, three stories have so far been identified, these will be open to the public voting process and a televised series on select media houses that will feature the nominees as they showcase how they have used technology to transform their business and the community around them," Birungi told PC Tech Magazine.
The first stories that have been selected in this campaign include:
Ensibuuko, a Savings Group that enables SACCOS to access digital savings accounts, loans, and other financial services through a phone.
Jaguza Technologies, a cloud livestock management system that empowers livestock farmers, strengthens food security and mitigates the risk of livestock disease.
Wabibi Pads, producers of reusable sanitary pads for women and girls in marginalized communities and have embraced social media to reach and train over 1,000 women and girls and also distributed over 10,000 packs since 2020, are the 3 stories that will be voted by the public to make it to the next stage of the campaign.
"Jaguza Technologies is one of the greatest companies in Africa that is working hard to improve livestock production and climate change to strengthen food security. I'm happy that Airtel Uganda has recognized us and has selected us to be part of the Uganda Needs More of You campaign," Jaguza Technologies Founder and CEO, Mr. Ronald Katamba told PC Tech Magazine. "We want the government and other stakeholders to come and we work together to help our people in Uganda and Africa at large."
We are reaching out to the Ensibuuko and Wabibi Pads founders for comments.
Over the next course of weeks, the public will vote for their favorite story which can be done by dialing 162 or using SMS (162). The final transformative stories will receive cash rewards to boost their performance at a final gala in August 2022.
These first batch of techpreneurs' stories join the pioneer stories of the campaign —
The story of Mr. Dickson Mushabe, who founded the Dolphin Fund, a unique crowdfunding website through which Ugandans are raising funds to support Nobel causes within their communities.
The story of Dr. Davis Musinguzi who founded Rocket Health which unlocked the power of telemedicine to save lives in many places.
The story of Ms. Catherine Nakatudde who founded Ella Clear Foods, to ensure that the meals of workers in Kampala City are delivered to them. She founded the platform during the Covid-19 lockdown in 2020.