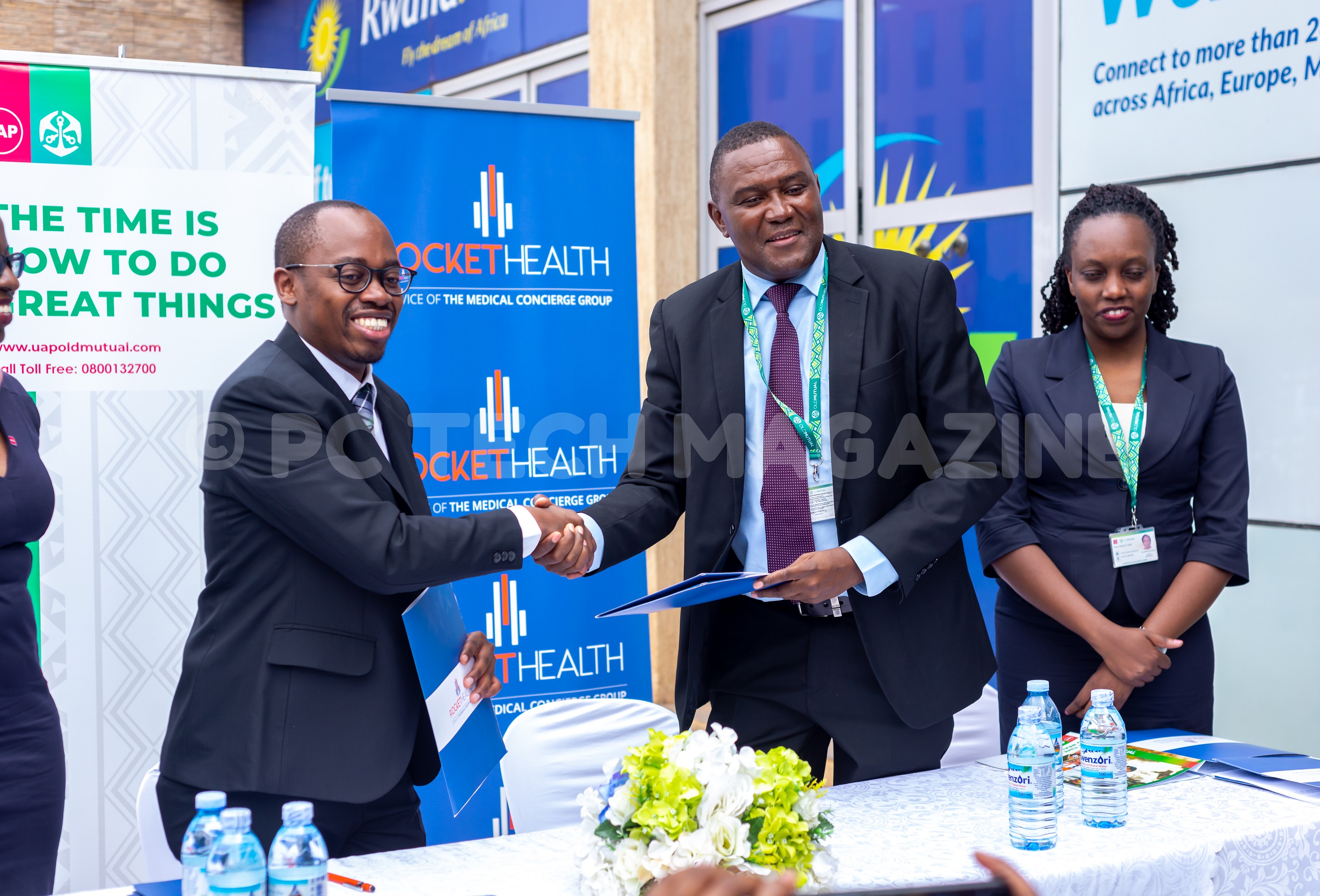 The Medical Concierge Group (TMCG) enters a partnership with UAP to offer its medical insurance members 'Telemedicine' services through its direct-to-consumer service; 'Rocket Health'.
The announcement and signing of the MoU was made at the new unveiled Rocket Health facility in Kampala.
The move is to improve the accessibility, convenience and quality of healthcare services to UAP medical insurance members.
The team of licensed medical professionals at Rocket Health will monitor and coordinate the healthcare needs of the patients remotely. Using their mobile phones, UAP medical insurance members will have access to services like;
Appropriate prevention and curative healthcare information.
Prevention and management of complications that might rise.
Periodic follow ups to gauge the progress of their treatment.
Effective counselling aimed at ensuring a positive attitude towards the care of their condition and management of their medication.
Dr. Davis Musinguzi; MD at TMCG , said they've combined a diverse expertise in telemedicine solution bringing the advantage of 'unlimited and affordable' access of medical services to patients at their convenience.
Therefore the patient will use their mobile phones to be access a healthcare professional at their own convenience without physically being the medical centre.
"We know that patients visit medical facilities repeatedly to seek another opinion regarding their health. In the long run, they end-up using their insurance covering the same tests or getting the same medication over-again. With Rocket Health, we ensure the standard of care is provided throughout an episode of illness to achieve optimal utilization of their insurance cover," said Musinguzi.
UAP MD; Mr. Stephen Chikovore, applauded the works of TMCG. In his remarks, he said;
"Rocket Health is offering a more convenient and appealing user experience to our customers. Now they don't have to worry about long hour visits to medical centers since now they have more time to focus on growing their financial wealth."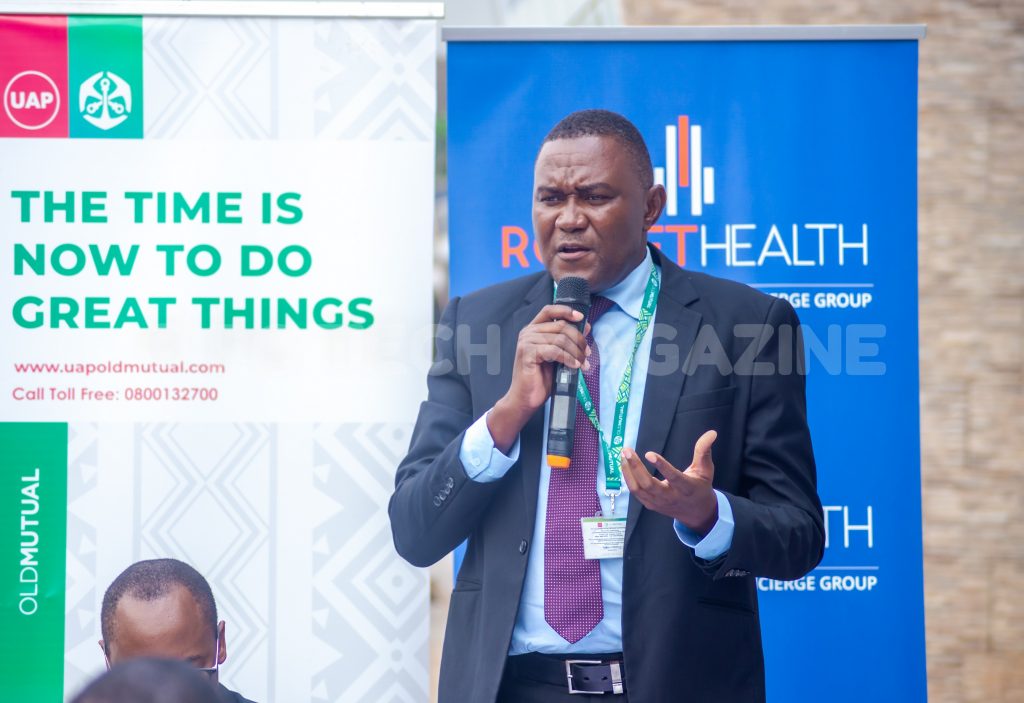 Through this services members shall be in position to access a doctor 24/7 from the comfort of the homes, work or school. The doctors are available to provide you the information you need around prevention or curative care.
You will as well be in position to receive medicine at your door-step when needed. The same goes to if you want you lab tests done — your test will be done at your places of convenience.
"We therefore want to collaborate with health insurance to make sure that health insurance much more common-place and affordable. This can be done by combining quality with affordability and convenience." Musinguzi concluded.