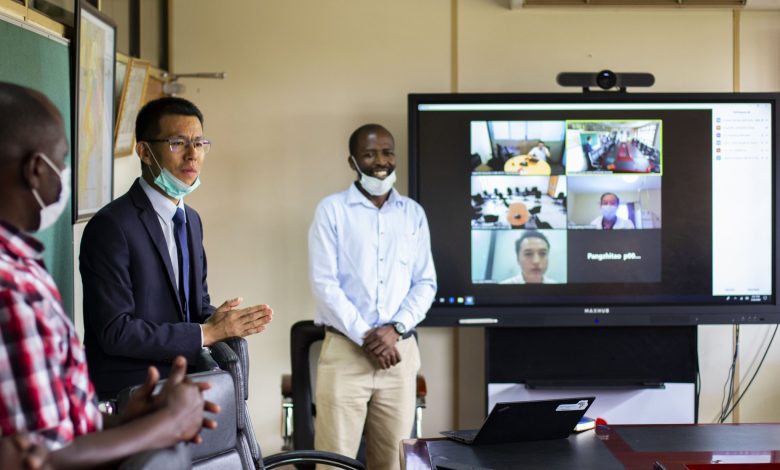 On Thursday evening, Huawei donated video conferencing ICT equipment to the Ministry of Health (MoH), to assist in the battle against the coronavirus, COVID-19. The equipment was received by the Minister of Health; Hon. Dr. Jane Ruth Aceng at the ministry's headquarters in Wandegeya.
This will aid in mobile video meetings and communications among staff in different locations; preventing overcrowding.
Dr. Aceng was gratefully for the donation and said the solution will enable mobile video meetings and communications among staff in various sites such as hospitals as well as in the Ministry.
"I am very grateful for this wonderful and generous donation by Huawei. This is of great importance to the country in such a time as this. We thank you Huawei for your great effort and contribution to the ICT of the ministry and Uganda. Be safe," she said.
The telemedicine solution will enable real-time communication and interactive content sharing without much risk of physical contact among the health officers.
The package that was handed over included; video terminals and the software that connects to more terminals such as mobile phones and computers. This shall enable real-time communication and interactive content sharing without much risk of physical contact.
The system can connect beyond Uganda. Therefore, the health teams from Uganda will be in position to communicate with others health worker in different parts of the world.
After the installation, a demonstration exercise was carried out and were able to connect to Chinese doctors/health workers in China who provided remote consultation.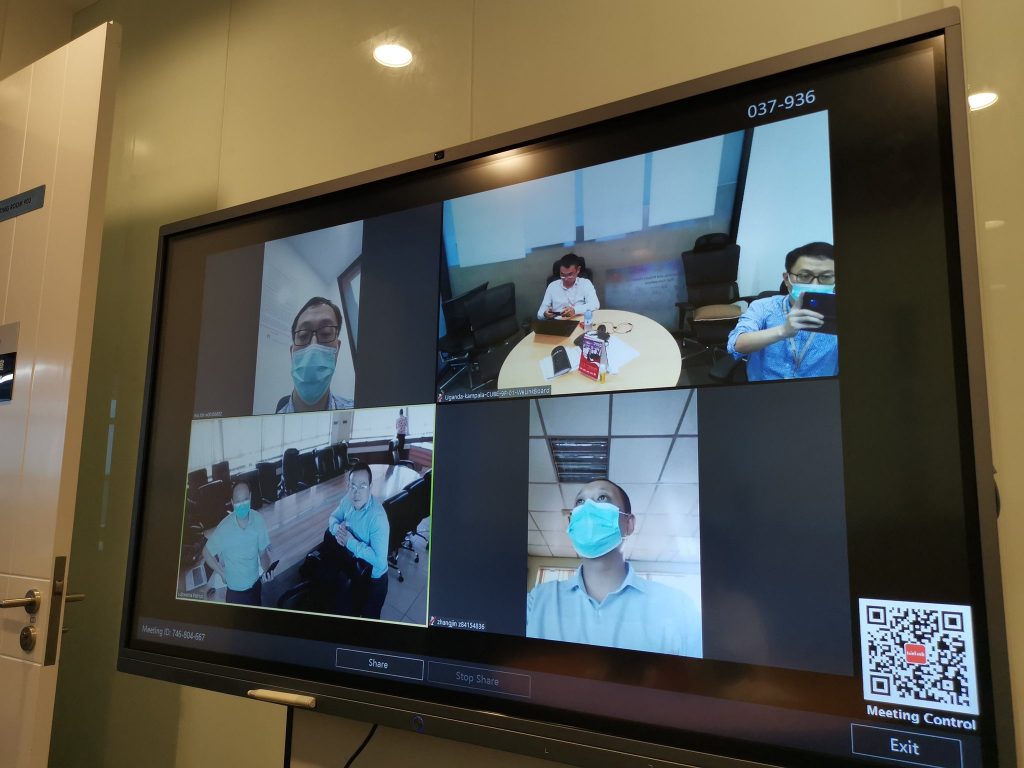 President Museveni appreciated the support of Huawei in their effort of donating the equipment to combat COVID-19. He went a head to appreciate support from all stakeholders that are fighting to stop the COVID-19 pandemic ensues.
Huawei Executive Director of Enterprise Business Group Mr. Bai Chengyu, confirmed that the video conferencing equipment has been installed at different offices at the Ministry of Health and at Mulago Hospital, and that Huawei was willing to give more assistance.
Dr. Aceng has commended Huawei's efforts to improve the ICT sector in Uganda.
Government following the directive of the President has been and is still putting up measures to combat the pandemic. They have also launched a web portal covid19.gou.go.ug which has legitimate facts on the status of COVID-19. Currently according to the portal, 14 have been tested positive with the virus, but there are no cases of death as yet.
If your work permits, you're advised to work from home. With the need of resources such as the internet, telecommunication firms introduced work from home bundles.
With schools closed, NITA-Uganda in partnership with UNICEF introduced a free-of-charge, and easy to use digital learning platform; 'Kolibri' with education content approved by the National Curriculum Development Centre (NCDC). It is aimed at empowering students with skills required to survive in this era of information technology.
Kolibri content covers science and mathematics for only O-Level students, that's from senior 1 to senior 4. Each topic is presented with illustrations; some of which are in video format. This will ensure that the students are occupied during this quarantine period, till schools are re-opened.
This fight has also seen MTN and Airtel fully scrap off transaction fees on sending mobile money from one person to another. The offer goes for the next 30-days in a move to minimize the exchange of physical currency that have been considered another way of transmitting the virus.
This article has been updated from the time of its publication.