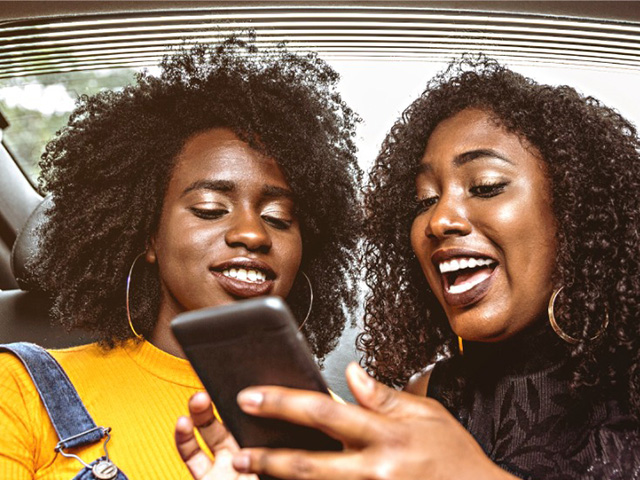 Price is key when it comes to purchasing mobile data. The rest; volume, speed and ISP can then follow. Internet today is so embedded our lives that the United Nations (U.N) in 2016 condemned internet access disruption as a human rights violation.
The global use of internet has risen exponentially, with billions connected, and using it for socializing, work, education, among others. Despite the billions of people accessing the internet there remain a handful of world's population that don't have access — especially people in the developing countries.
With that aside, access to the internet comes at price. Speaking of which, Mobile Data. Today, it is for a fact that people are accessing internet on their mobile phones more than any other device. In Uganda, according to UCC report, as of the Q4 of 2018, mobile internet subscription stands at 14 million.
Some reasons for the domination of mobile internet is the cost of mobile phones and internet. Today consumers can buy a smartphone as low as UGX100,000 with the cost of internet starting as low as UGX250 and expensive as UGX550,000.
In this article we look at telecommunication firms; MTN, Airtel and Africell. They serve daily, weekly, and monthly data bundles to its consumers.
The three telcos are always revising and launching new data options for their consumers. They affirm their commitment to offer their customers consistent delivery of quality data at affordable prices.
DAILY
PRICE (UGX)
MTN UGANDA
AIRTEL UGANDA
AFRICELL UGANDA
250
15MB
15MB
25MB
500
40MB
40MB
50MB
1000
100MB
100MB
150MB
2000
300MB
300MB
350MB
3000
600MB
5000
1GB
1.2GB
10000
20000
WEEKLY
2000
150MB
2500
200MB
3500
400MB
4000
500MB
5000
500MB
7000 / 8000 respectively
1.17GB
1.5GB
10000
1.5GB
1.5GB
15000
4GB
4.5GB
20000
5GB
7GB
8GB
MONTHLY
1500
25MB
4000
500MB
5000
500MB
5500
300MB
10000
600MB
1.5GB
1.5GB
20000
3GB
25000
8GB
30000
9GB
50000
10GB
20GB
20GB
75000
35GB
90000
25GB
100000
30GB
50GB
125000
65GB
150000
65GB
200000
120GB
300000
550000
170GB
The question you might want to ask yourself is, what mobile data package to subscribe for? Well, this depends on what you use your data. If you're more of streaming person, you need at least 1GB a day. 1GB is a good package if the user is a minimal user.
Well, the best way to estimate how data you need whether daily, weekly or monthly, using a data calculator is best. MTN has a data calculator their consumers can use to estimate their data consumption.
Users should keep in mind that data isn't just working when you're actively using an app. Many apps have built-in permissions that allow them to use data in the background even when you're not using them. However, this can be restricted. Here's how;
For iOS users;
Launch the Settings app and select the 'General' option.
From here, select 'Background App Refresh'.
Toggle Background App Refresh to off for all or you can select individual apps. We recommend toggle for all. You can turn them on at any point in time.
For Android users;
Launch the Settings and select 'Data usage' option.
Tap the app(s) to check out detailed usage statistics. This is where you can restrict background data for individual apps.
Once you have opened the app's statistics, select 'Restrict app Background data'.
Done.
Toggling data on and off. Smartphones give you the option of turning mobile data on or off. This can be a helpful trick if you're plan on saving some data. Pro tip, if you're at work, toggle off your mobile data and use office Wi-Fi.