Telecommunication firm; MTN Uganda in partnership with Chinese-based technology firm ZTE launched the first Fifth Generation (5G) public demonstration — becoming the first operator in East Africa to carry out a 5G trial. However, MTN Uganda becomes the third in Africa after MTN Group (South Africa) and MTN Nigeria who carried out the trial in 2019.
"We're number three in the continent to showcase this technology, and to show you a glimpse of how the future will look like. There will be increased speeds of wireless transmission because of no cables," MTN Uganda CEO; Mr. Wim Vanhelleputte said at the launch.
The launch of the pilot in the presence of the Prime Minister; Rt. Hon. Ruhakana Rugunda, UCC ED; Eng. Godfrey Mutabazi, Chairman B.O.D; Charles Mbire, among other delegates, is part of the telco's strategy of delivering next generation mobile broadband benefits to Ugandans.
Rugunda praised the telco on adopting new technologies like 5G, appealing other telecommunication firms adopt and use new technologies solve challenges Ugandans are facing as well as answer bottlenecks that the business people haven't been able to handle.
"I must say I'm so happy about this new technology. Very well explained and the impact it is going to have on our economy. We're looking at 5G not as a panacea in itself but as an instrument for solving challenges," Rt. Hon. Rugunda said in his remarks.
Rt. Hon. Rugunda however strongly emphasized on affordability asking the telco to make the network affordable, and reliable — if Ugandans are to benefit.
"With affordability, more and more people can use this new technology; dependability and sustainability. Since we're not going to be digging laying cables, I suppose MTN will cut it down to the costs," he said.
Vanhelleputte told reporters the cost of data will be cheap but consumption will be 100x of 4G. This means more data is consumed on 5G.
5G offer faster speeds of 2Gbps — 100x compared to 4G.
Mr. Vanhelleputte in his remarks said 5G technologies will not be about more customers using the network but rather IoT devices connected together.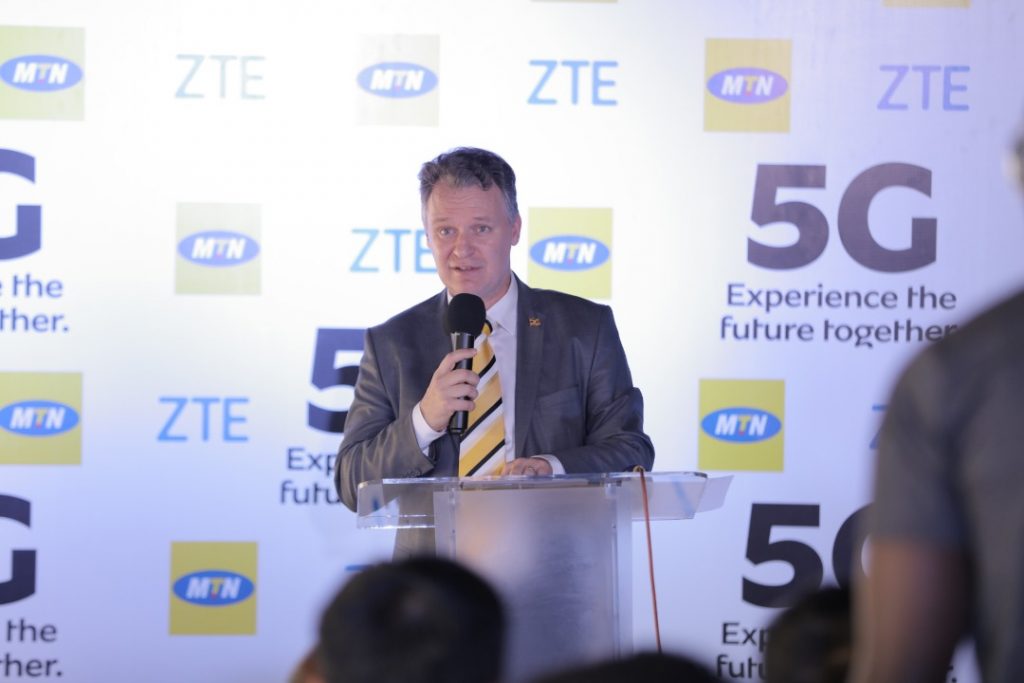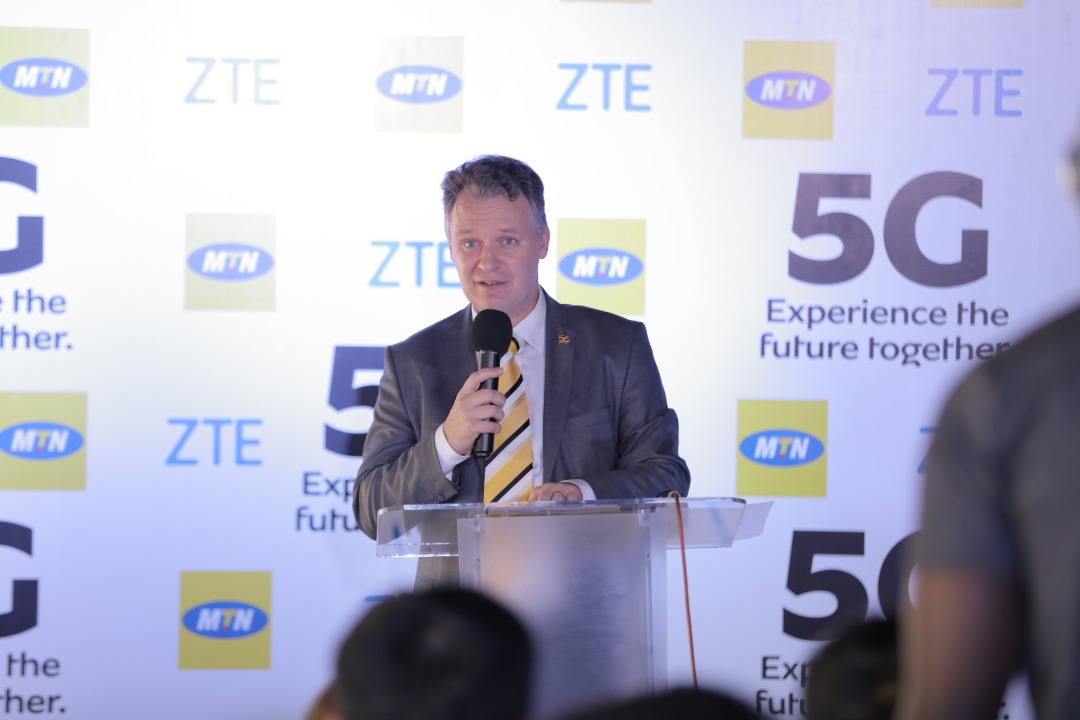 "When we launch 5G, our customers will have faster and better experience with services. From telemedicine, education, finance, among others," he noted.
UCC Executive Director; Eng. Godfrey Mutabazi asked the government to give the telecommunication sector priority because of its so much progress. He highlighted it in relation to connectivity, revenue collection, infrastructure, among others.
There are no 5G infrastructures in place yet, and the only active site is the demo at MTN Head Offices, nyonyi gardens. The site has demonstration of speed without fiber connectivity, cloud virtual reality experiences, and the bionic robot showcase that recreates a sense of touch and human responses.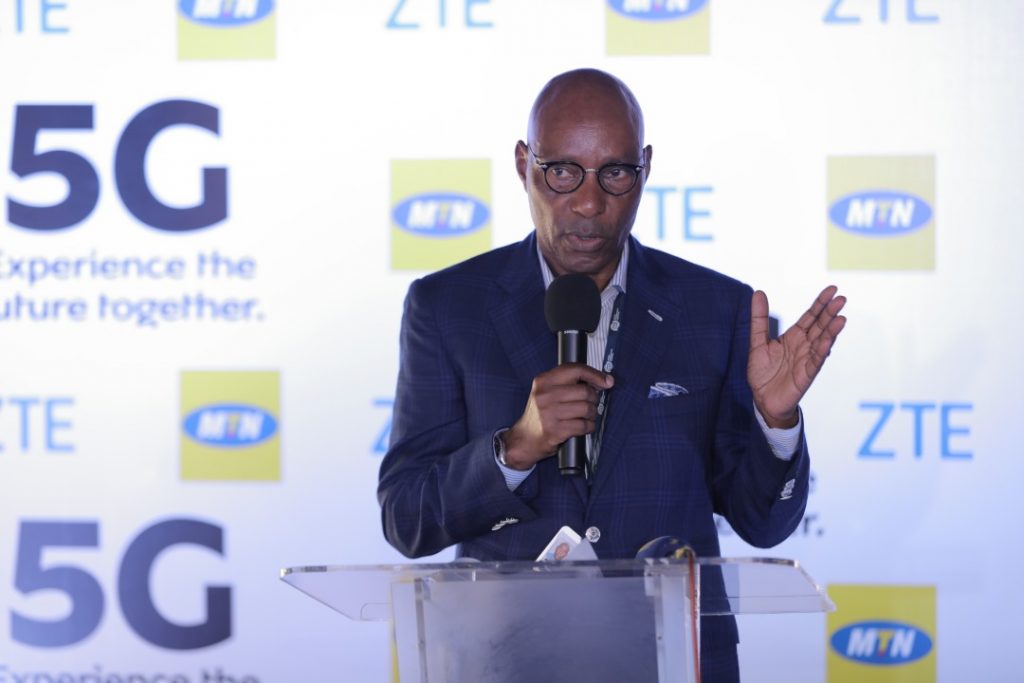 5G Enabled Smartphones
There are currently at least half-a-dozen 5G-capable smartphones. And at the upcoming Mobile World Congress in Barcelona, we expect more 5G enabled devices will be launched.