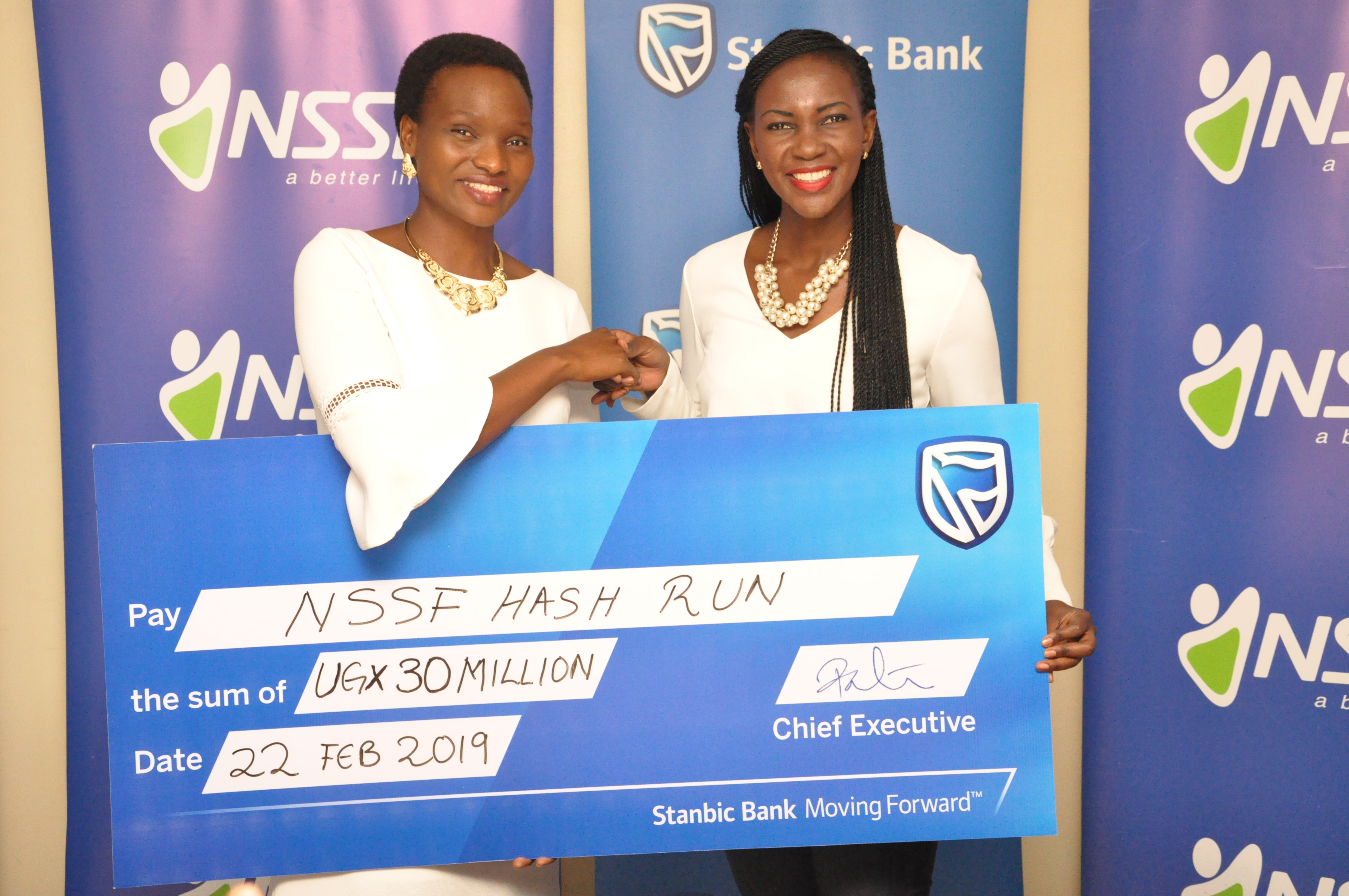 Stanbic Bank has contributed UGX30 million towards the NSSF Kampala 7 hills hash 21KM run which is scheduled to happen on Mar. 17th, 2019. The run's aim is to raise money to refurbish and improve learning environments for children in KCCA (Kampala City Council Authority) schools across the city and upcountry schools in rural areas.
Stanbic Bank Head of Corporate Communications Cathy Adengo speaking at the handover ceremony, said, "we're delighted to be a part of the NSSF Hash run  because we believe that education is a critical transformative intervention that shapes our society today."
The bank for this year's annual run doubled their contribution from UGX15 million they contributed last year to UGX30 million. Again, the procedding from the run will go towards refurbishing the learning environments of children who go to KCCA schools across the city and schools in rural areas upcountry."
Ms Barbara Arimi, the Head of Marketing and Communications at NSSF while receiving the cheque from the bank, said the company was grateful for bank's continued support towards the Kampala Hills Hash run.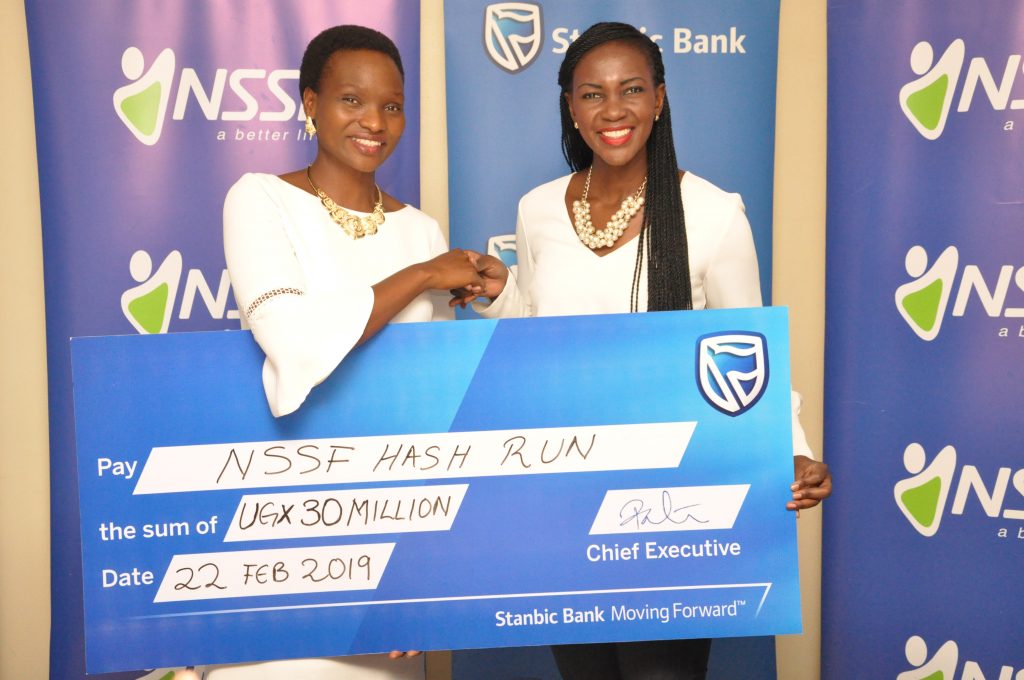 Stanbic Bank has continued to show its support in non–competitive charity events in Uganda, to help the needy. The bank on the other hand is also a big supporter and contributor of MTN's annual Kampala marathon — having supported the charity run for 15 conservative years.[related-posts]