Africa
Featured
Innovation
Investments
News
Startups
Standard Bank Backs M-KOPA's Growth in Kenya, Uganda With Sustainable Facilities
M-KOPA has entrusted Standard Bank Group to act as mandated lead arrangers for two sustainability-linked multi-currency facilities.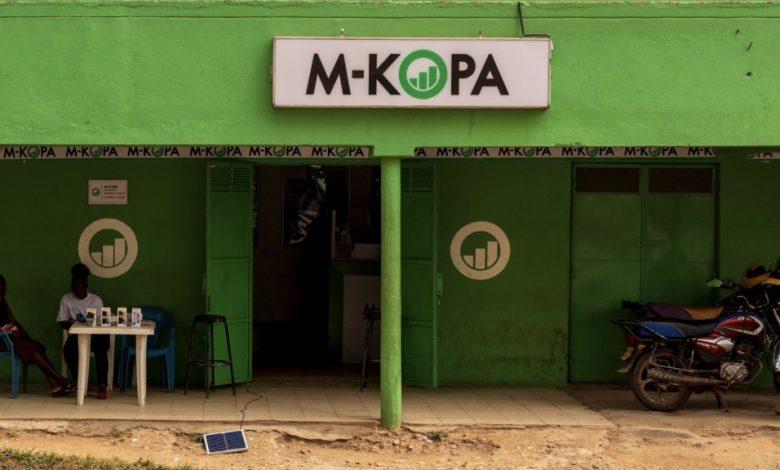 M-KOPA has entrusted Standard Bank Group (through its subsidiaries, Stanbic Bank Kenya and Stanbic Bank Uganda) to act as mandated lead arrangers for two sustainability-linked multi-currency facilities.
An unprecedented first in Africa, the syndication, valued at a total of $202 million ($165M in Kenya and $37m in Uganda), included seven lenders and is the largest syndicated facility in the fintech sector in Africa and the largest syndicated sustainable finance facility in East Africa.
Nick Riley, the Corporate Financing Solutions at Standard Bank Group said as the mandated lead arranger and largest funder to the syndication, Standard Bank was the only commercial bank able to bring together all the funders in a structure of this nature, something "they are very proud of".
Anneke Lunde, the Executive of Sustainable Finance at Standard Bank Corporate and Investment Banking noted that supporting M-KOPA is in line with their purpose of driving sustainable growth for Africa and her people. She applauded M-KOPA for managing to positively impact so many lives by enabling access to solar-powered systems and smartphone connectivity, which are a vital part of enabling the economic empowerment of all.
As a Fintech business that has achieved significant scale, M-KOPA demonstrates the African continent's young, critical, and vibrant population's economic potential that makes for an attractive prospect for foreign investors.
"Africa has significant economic potential, especially for foreign investors, which is why we remain committed to working with M-KOPA as it improves financial inclusion across the continent for millions of Africans who struggle to access credit," said Riley.
For a business like M-KOPA to expand geographically, they require a reliable mechanism to raise funding in multiple currencies. Standard Bank's ability to structure and arrange solutions that cater to several currencies means M-KOPA is well-equipped to hedge the risk of foreign exchange in its funding structure.
Although the last decade has seen M-KOPA grow impressively, they have ambitions to reach a target of over 10 million customers over the next few years, as well as expand further into various African markets. This ambition calls for a considered effort to ensure sustainable growth over the coming years. Standard Bank supports these ambitions by incentivizing M-KOPA to reach its environmental and social goals by embedding a series of Environmental, Social, and Green key performance indicators within the funding structure, spanning from gender equality to sustainability.
M-KOPA CEO and Co-Founder, Jesse Moore said, "Not only does Standard Bank Group provide an innovative and bespoke approach to our financing needs, but their knowledge and understanding of the African continent also enable us to achieve our ambitions."
Moore emphasized that the bank remains an important partner in their growth journey and is supportive of their aspirations to ensure that Africa continues to grow and ultimately thrive.
Regarded as a pioneering and leading fintech platform in Africa, M-KOPA's solutions provide underbanked customers with instant access to everyday products and services via its flexible credit model.
M-KOPA's customers are able to acquire a broad range of productive assets such as high-quality smartphones, solar-powered systems, electric motorbikes as well as digital financial services, which include cash loans and health insurance, all accessed through digital micropayments, in East and West Africa, thereby stimulating financial access and inclusion.
---
ALSO READ: M-KOPA, MTN AVAIL SMARTPHONES THAT CAN BE BOUGHT IN INSTALLMENTS
---
Since its inception in 2011, M-KOPA has provided over $1 billion in credit to more than 3 million customers, thereby avoiding 2.2 million tonnes of carbon emissions through clean energy products and allowing almost 2 million individuals to access high-quality smartphones, positively impacting over 5.5 million lives on the continent.