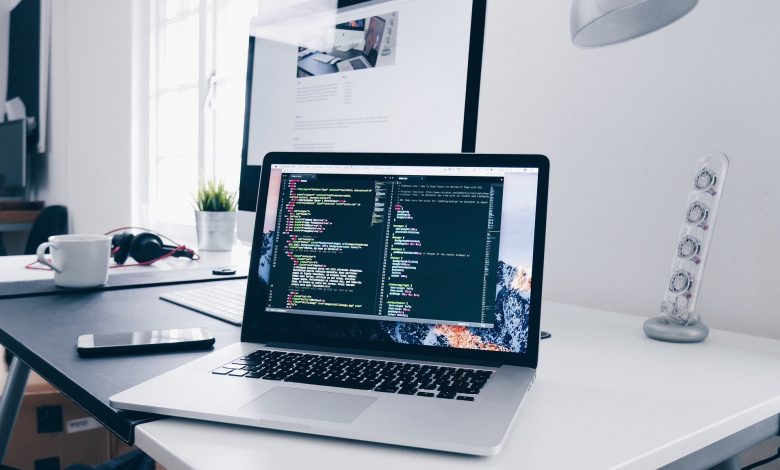 The theory that dictates only the fittest survive is nothing short of the truth in the world of tech startups. The world of startups is a vicious place brimming with rivalry, which is why many startups close within the first three years. The reason is that it is not easy to withstand the challenges almost every startup company faces in today's advancing technology realm. However, the biggest challenge in the present time is that the current market has completely changed the working paradigm of startups. Therefore, to understand some of the obstacles and barriers startups face, let us discuss them in detail.
1. Managing the Startup Capital 
Most startups fail within the initial years of their commencement because they fail to maintain sufficient resources and capital to manage all the expenses. This barrier arises when the entrepreneur fails to estimate every function's reasonable cost in their business plans. For example, you will need extensive resources and capital to cover the expenses of infrastructure, license and permit for production or service, equipment and machinery, and overhead expenses. Any failure to estimate the reasonable cost to launch and run a business can result in bankruptcy.
The reason why capital management is a barrier is that many entrepreneurs miscalculate their resources and splurge unnecessarily. They convince themselves that they have more than they need when the truth is the opposite. In such cases, their startup faces high losses during the initial years and eventually leads to bankruptcy. To avoid this problem, entrepreneurs should opt to secure capital through funding, angel investment, etc. Apart from that, they must prioritize different aspects of the business plan and make smart investment decisions. But how can they ensure this if they don't possess relevant and updated accounting and financial knowledge? For mastering new industry norms and honing financial skills essential to making lucrative investment decisions, it is imperative to learn the ropes of the finance world.
An online degree will suffice for this endeavor as it allows you to work on your startup side-by-side. For instance, an online master of accounting will help you polish your skills for financial planning, creating business strategies, managing investments, cash management, etc.
2. Economies of Scale
Economies of scale serve as another challenging barrier to entry for startups in the tech field. It is a cost advantage that large tech companies enjoy due to their size and production scale. This barrier makes it difficult for any startup to enter a market and mark its position. It is usually the result of different factors related to technological products' demand and availability. But there are cases when this barrier is artificially set in place by the giant companies that hold a competitive edge in the market or by the state's government.
This barrier generally discourages small startups from entering a market or targeting some niche. Because if larger firms enjoy economies of sales, then the startup firm will face a heavy disadvantage in cost and return ratio.
3. Product Differentiation 
Similar products or services with slight variations give startups a disadvantage. This disadvantage is more prominent in the tech industry as people develop loyalties towards a specific brand they identify with it the most. To stand out in such a scenario and attract customer attention, startups have to spend hefty amounts to gain attention and shift loyalties. Startups can try by designing a unique technologically advanced product or innovating the current market offerings.
Even offering augmented products or supplementary product solutions can help penetrate the tech market. However, to attain a large chunk of the market share, innovation and differentiation are the key ingredients.
4. Technical Knowledge Base Barriers
Many startups face an issue in launching their idea in the market because they cannot afford or acquire the level of high technology they need to fulfill the demand. For example, to create an application or software, the startup must possess a competent team having the capabilities to develop unique software. At the same time, they will need to rely upon creativity and innovation if they aim to stand out amongst the competition. The high-competitive companies with advance tech knowledge can often beat startups by introducing a better version in the market and destroying competition. Therefore, the technical knowledge and expertise base of tech giants act as a considerable barrier.
5. Customer Switching Costs 
Many tech giants have control over the market when it comes to the tech industry because of their brand identity and customer loyalty. For a startup to stay in business in such cutthroat competition would demand them to spend resources to switch customers. Convincing a customer that your services and products are worth the cost of switching from the competitor brand is not simple. It creates fierce competition in the market and calls for extensive marketing campaigns to establish a name for your startup. Take the example of telecommunication service providers. The cost involved in switching from one carrier to the other is not high. Yet, it takes a lot of marketing and effort to retain switching customers. The startup, hence, has to make the switch worth the cost, which can prove to become a barrier.
Conclusion
Startup companies face many barriers and challenges that often have them closing shop or bankrupt in the market. These barriers are the reason why many tech startups shut down within the initial years of their launch. However, if your startup can devise strategies to overcome these barriers, you can rise above the competition. You can overcome these barriers by increasing capital investment, hiring the best talent, and managing your resources. If you can secure investment and capital from multiple places and create strategies that utilize these resources properly, overcoming these barriers won't be a problem.