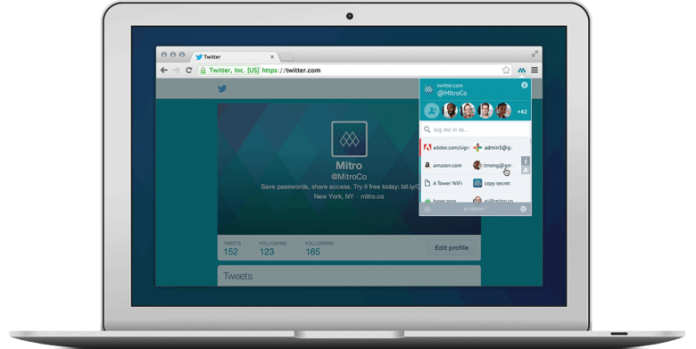 Mitro, the password manager app for individuals and groups that Twitter acquired last year, is shutting down the free tool on Aug. 31.
Mitro made the announcement through a tweet.
The Mitro team recommended that people switch to another password manager, like 1Password, Dashlane, or LastPass.
Mitro is shutting down Aug. 31st: https://t.co/4jaGFL0jGa We no longer have time to keep it going. Sorry, and thanks for your support.

— Mitro (@MitroCo) July 11, 2015
However Miitro has revealed that if the shutdown will cause "an extreme hardship,"  people can pay at least $200 per month to keep Mitro alive if they email ej@evanjones.ca.
"It's possible we could extend its life until December 2015, but this seems extremely unlikely at this point," Mitro wrote.
This means users can export their data now because starting on July 18 you won't be able to create a new account.
On Sept. 13, all data will be deleted.
Via VB