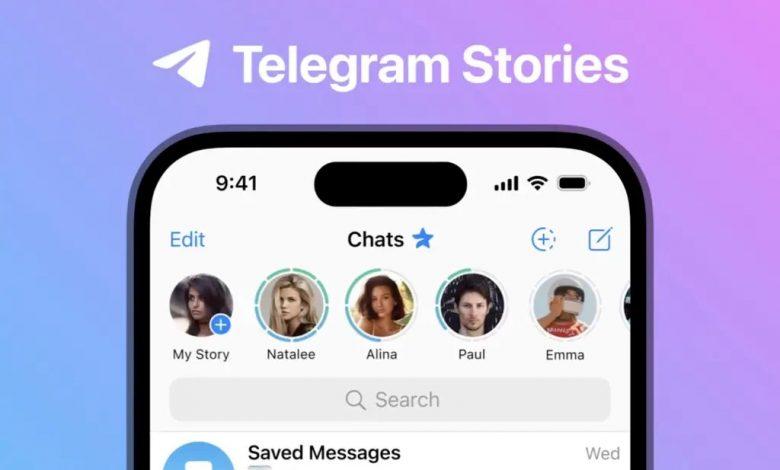 Telegram on Monday celebrated its 10th anniversary and while doing so, the social network officially rolled out Stories to everyone, a feature that was first launched to Premium users last month. According to the social network, this feature was by far the most-requested feature by users in the history of Telegram. The Stories have all the things you'd expect — and plenty more that have never been done before.
Stories are displayed in an expandable section at the top of the chat list maintaining the full-screen view and hiding stories by default.
One major factor that sets Telegram's new feature apart from Stories on other platforms like Facebook, Instagram, and Snapchat, is the fact that users have the option to edit them after posting. To be precise for other social platforms that support the Stories feature, if you want to change something, you have to delete the Story and then start again — while Telegram on the other hand has taken a different approach with its Stories feature — you can edit the Story even after it goes live.
"For the first time in the history of social media, you can update any element of your story at any time — changing its visibility, caption, on-screen text, stickers or anything else — without having to delete and repost it from scratch," Telegram wrote in a blog post they published on Monday.
Just like other Stories, when you're posting your own stories, you get complete freedom to add stickers, location tags, doodles, text, links, and descriptive captions that accompany your post. There's also the option to tag other people in your Stories. Plus, you will be able to post photos and videos taken with the front and rear cameras simultaneously in a BeReal-like style.
Users can choose when their story expires, you can have it expire in 6, 12, 24, or 48 hours. Or, you can permanently display Stories on your profile page in a way that's similar to how Instagram lets you display Story highlights. In addition, you can choose who views your stories — you can choose everyone, your contacts, a few selected contacts, or a list of close friends.
When viewing one's story, you can share, reply privately, or react to it with a heart or hold down to use hundreds more reactions.
Although Stories are now available to all users and just not paid users, Telegram is still offering Premium users a perk when it comes to Stories. Premium users can enable a feature called Stealth Mode that erases their views from any stories they opened in the past five minutes, and hides what they view for the next 30 minutes.