How - To
Learn
Social Media
How to Upgrade to Telegram Premium
Telegram Premium, a new subscription service that lets you support Telegram's continued development and gives you access to exclusive additional features.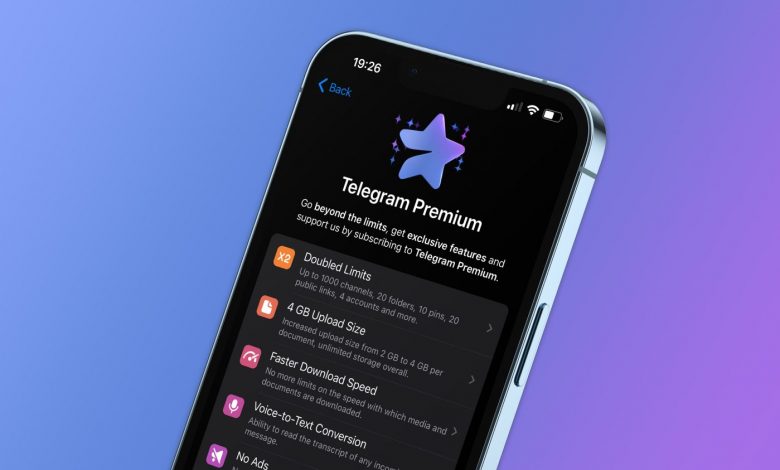 Telegram recently launched Telegram Premium, a new subscription service that lets you support Telegram's continued development and gives you access to exclusive additional features. The paid service offers additional features and first-hand new feature releases, and it costs USD$5.99 per month. If you're a fan of Telegram and looking for some extra features to boost your experience, Telegram Premium might be just what you need.
According to their statement, the goal is to "offer all the resources-heavy features users have asked for over the years while preserving free access." In other words, Telegram has found a way to deliver a more unique and amplified version of the app, without compromising the free version.
With Telegram Premium, you'll get access to multiple extra features. These include:
4GB Uploads
Users can upload large files and media, each up to 2GB in size, and enjoy unlimited storage in the Telegram Cloud for free. With Telegram Premium, subscribers will now be able to send 4GB files – enough space for 4 hours of 1080p video, or 18 days of high-quality audio.
Faster Downloads
Premium subscribers are able to download media and files at the fastest possible speed. You can access everything in your unlimited cloud storage as fast as your network can keep up.
Doubled Limits
Premium users get increased limits for almost everything in the app. With Premium, you can follow up to 1000 channels, create up to 20 chat folders with up to 200 chats each, add a fourth account to any Telegram app, pin 10 chats in the main list and save up to 10 favorite stickers.
Voice-to-Text
Voice messages can be converted to text for those times you don't want to listen, but want to see what it says. You can rate transcriptions to help improve them.
Unique Stickers
Dozens of stickers now have impressive full-screen animations, which Premium users can send in any chat to add extra emotion and expressive effects that are visible to all users. This premium sticker collection will be updated monthly by Telegram artists.
Unique Reactions
Premium users also unlock more ways to react to messages, with over 10 new emojis (and the new favorites).
Chat Management
Telegram Premium includes new tools to organize your chat list – like changing your default chat folder so the app always opens on a custom folder or, say, Unread instead of All Chats.
Animated Profile Pictures
The profile videos of premium users will animate for everyone throughout the app – including in chats and the chat list. Let everyone see your new look, or flex your creativity with a unique looping animation.
Premium Badges
All premium users get a  special badge that appears next to their name in the chat list, chat headers, and member lists in groups – showing that they help support Telegram and are part of the club that receives exclusive features first.
Premium App Icons
New icons are available that premium users can add to their Home Screen to better match their personality or wallpaper. Choose from a premium star, night sky, or turbo-plane.
No Ads
In some countries, Sponsored Messages are shown in large, public one-to-many channels. These minimalist, privacy-conscious advertisements help support Telegram's operating costs, but will no longer appear for subscribers of Telegram Premium.
So with all that, how do you upgrade to the premium version —well this is how;
Open your Telegram app (make sure your app is up to date).
Go to settings and select "Telegram Premium".
From here on, click on "Subscribe" and proceed to make the payment.
After making the payment, your free account will be upgraded to the premium version.
Telegram has stated that "While we are going to release more exciting features for premium subscribers, we will keep implementing free features available for everyone, and do it faster than any other massively popular app."
Telegram, which was once a free service, in an attempt to monetize the platform, launched now a  premium subscription service that the company has claimed will help in the app's success and will make it more user-friendly as it will offer exclusive features to users who will support the platform.
ALSO READ: HOW TO MANAGE TWO OR MORE ACCOUNTS ON THE SAME TELEGRAM APP