News
Special Coverage
DFCU Group CEO, Matthias Katamba Announced as Head Judge for the NITA eGovernment Excellence Awards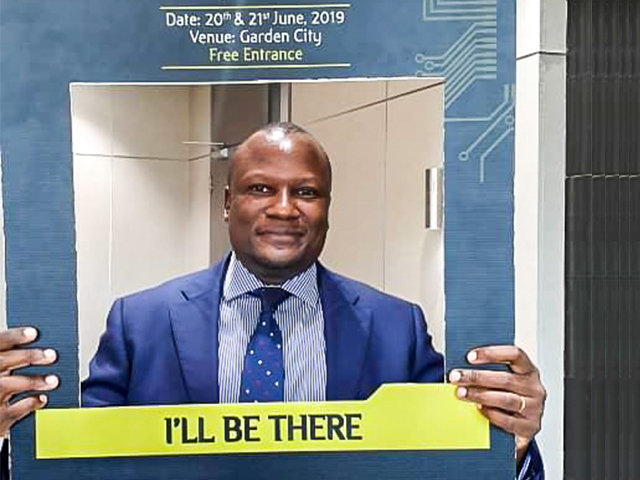 The National Information Technology Authority (NITA) Uganda last month launched its eGovernment Excellence Awards to recognize government MDAs that have played a remarkable role in availing online government service to the public.
The launch officiated by Peter Kahiigi, the Act. Executive Director of NITA Uganda was held at Skyz Hotel in Kampala, capital of Uganda.
Themed "Bold Digital Government: Unlocking Service Delivery" — an expo will come prior the award ceremony scheduled for June 27th, 2019 at Speke Resort, Munyonyo. Open to the public, the expo will see these MDAs showcase their eServices.
Meanwhile, NITA Uganda yesterday took to Twitter and announced DFCU Group CEO, Mr. Matthias Katamba as the Head Judge of the forthcoming eGovernment excellence awards.
The awards are aimed at motivating MDAs to put more energy into efforts towards ramping digital services and taking more services online for ease of service delivery.
The awards come in seven categories — Best eService in: Justice, Law & Order, Health, Agriculture, Education, Accountability, Citizen's Choice. The 7th awarded shall be awarded to the CIO (Chief Information Officer) of the year.
Katamba will as well attend the expo that will run from June 20th to June 21st at the Garden roof top in Kampala.
To emphasize, the expo is open to the general public, and we recommend you attend to witness how MDAs have embraced the use of technology.
NITA today confirmed 50 exhibitors will participate in the expo.
"We have 50 exhibitors that have confirmed and believe that this event will provide a remarkable platform for public sector players to share their service delivery journeys," writes NITA Uganda.