Apps & Software
News
Social Media
What's New
Twitter Introduces a New Verification Badge but it's not for Everyone
Twitter has begun to roll out a new badge that identifies particular categories of official accounts, including government accounts, major media outlets, and some public figures.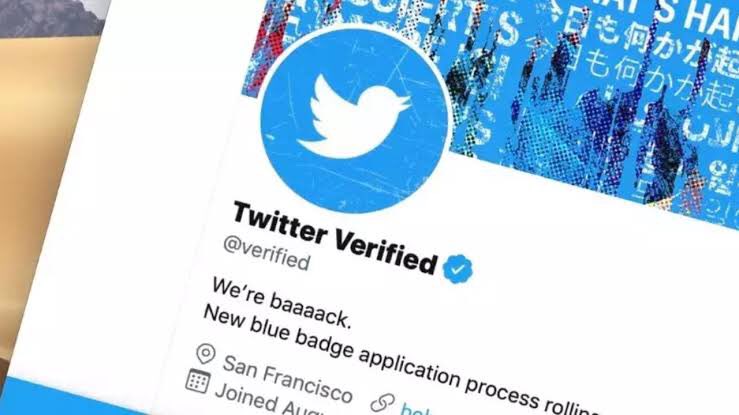 Ever since billionaire and Telsa boss, Elon Musk acquired Twitter Inc., the microblogging website has been having a couple of changes the newest being the new verification badge, dubbed "Official". The new badge — a grey checkmark beneath the old blue verification checkmark — designates accounts as "Official" is for select verified accounts including government accounts, major media outlets, and some public figures.
According to Tech Crunch, the move is an attempt to safeguard against information spreading and impersonation on the platform as Twitter grapples with the fallout of expanding eligibility for its blue checkmark, which was previously reserved for vetted, ID-verified users.
Twitter product manager Esther Crawford in her tweet confirmed that not all Twitter accounts that were previously verified with a blue check mark will get the Official label and the label is not available for purchase. She further writes that the accounts that will receive the Official badge include government accounts, commercial companies, business partners, major media outlets, publishers, and some public figures.
Jason Goldman, a former Twitter board member who served as head of product in its early years told Reuters that the introduction of a new label alongside the existing check marks "creates a confusing system" where some, but not all, previously verified accounts will be deemed, official.
"It's a complete mess," Goldman told Reuters.
The Official badge will be able to distinguish between verified accounts on Twitter and Twitter Blue subscribers.
"A lot of folks have asked about how you'll be able to distinguish between Twitter Blue subscribers with blue checkmarks and accounts that are verified, which is why we're introducing the "Official" label to select accounts when we launch," Crawford tweeted. "We'll continue to experiment with ways to differentiate between account types," Crawford said in a tweet yesterday, suggesting verification remains very much a work in progress.
The plan to revamp the verification process was announced last month by Musk in a tweet while responding to a user who said that despite having a large follower base, he was denied the coveted verification badge.
"The whole verification process is being revamped right now." Musk tweeted.
Musk also in a tweet said, "Please note that Twitter will do lots of dumb things in coming months. We will keep what works & change what doesn't."