Challenge
Innovation
MTN
News
Opportunities
Sponsored
MTN Uganda, Outbox Hub Launch The 2022 MTN MoMo Hackathon
MTN Uganda, Outbox Hub call for developers, innovators, and entrepreneurs across the country to take part in the MTN MoMo hackathon to create apps that can process financial transactions.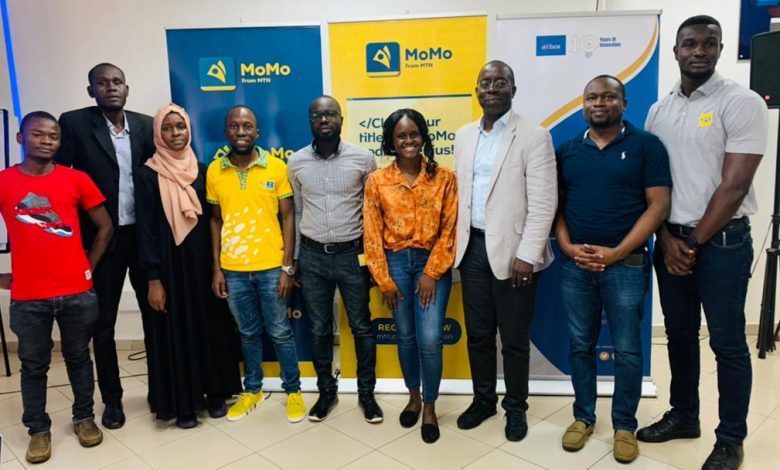 With the aim of innovating an API that accelerates financial inclusion and digitizes payments by use of MTN mobile money (MoMo), MTN Uganda together with Outbox Hub today launched the MTN MoMo Hackathon inviting developers, innovators, companies, and entrepreneurs across the country to take part in the hackathon to create applications that can process financial transactions, with added capabilities that go beyond processing payments.
As has been the norm over the past years, this year, MTN is again inviting innovators and software developers to participate in an exciting challenge that entails developing payment solutions hosted on the MTN Mobile Money platform," Mr. Richard Yego the Managing Director of MTN Mobile Money Uganda Limited, said while speaking at the launch of the hackathon at Outbox Hub in Nakasero.
Yego noted that MTN mobile money remains the most widely used mobile money platform in Uganda — and "It is against this background that the telco decided in 2018, to give third parties access to its mobile money programming interface to enable them to develop solutions without facing the cost of building a new API and maintaining it."
The MoMo API Hackathon will enable developers based in Ghana, Uganda, Ivory Coast, Cameroon, Rwanda, eSwatini, Congo Brazzaville, Guinea Conakry, Zambia, and Benin to offer financial and transactional applications innovations using the MTN mobile money (MoMo) API platform.
The telco is looking for companies, entrepreneurs, and developers across the continent to innovate and leverage mobile money to accelerate financial inclusion and digitize payments.
The first prize is USD$5,000, the second prize is USD$3,000, and the third prize gets USD$2,000.