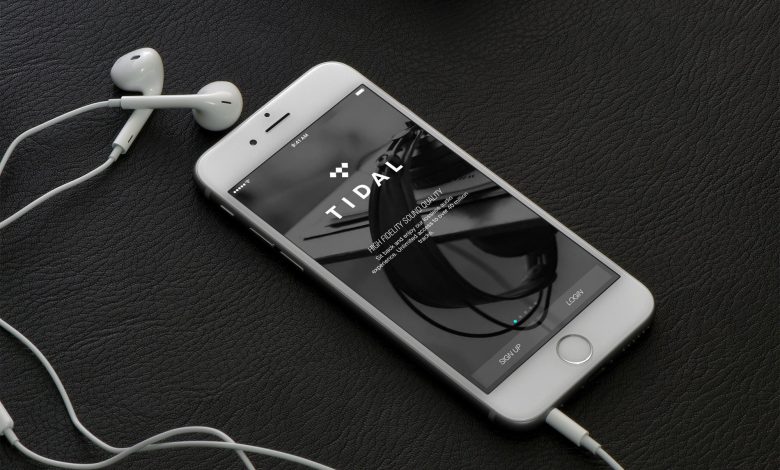 Music has transcended the vinyl album of the past. As technology has continued to improve, we have more options for listening to music than ever before. Today, we no longer have to save music on our phones or buy microSD cards to have music stored on, the advancement in technology has seen the birth of music streaming apps. While well-known platforms such as  YouTube, SoundCloud, and Apple Music may immediately come to mind, there is countless other music streaming apps and platforms with their own unique attributes. In this article, we look at Tidal.
Tidal is a music streaming subscription service with a catalog of about 60 million songs, some of which are exclusives. It also has a variety of podcasts, music videos, live concert recordings, and professionally curated playlists. Well! that's awesome.
As with most streaming services, Tidal is accessible on a wide variety of devices, including computers, smartphones, tablets, smart speakers to mention a few.
One thing to love about, its premium base subscription level lets listeners stream audio at 320 Kbps (about the same quality offered by Spotify, Apple Music). Tidal has a more expensive "Hi-Fi" option that bumps up the entire catalog to lossless, CD-quality audio, and a limited catalog of hi-res music it calls Tidal Masters.
Tidal is available in sixty-one (61) countries Uganda inclusive. The streaming platform was introduced to Ugandans in 2018 in partnership with a telecommunication firm; MTN Uganda. Uganda was the first country where MTN has its market to get the service (Tidal through MTN). This collaboration, it easily helped Ugandan artists have their music included on the platform. This allows Ugandans not only to access/listen to western music but also local music from their favorite artists.
So how to get started;
If you don't have the app installed on your phone/tablet, it is available for download for Android and iOS users. Dial *165*66# (this only applies for MTN users), select Tidal, and activate the Tidal trial that gives you 30 days free access to the platform. MTN generates an account for you with your phone number as your username and default password provided to you in the SMS which can be changed to your preference.
Once you log in to the app, the first thing you might need to do is change your password. To do so,
Once in the app, from the menu below, select "My Collection" and from the top-right corner, tap of the setting icon (looks like a gear icon).
Tap on your profile and from here you will see all your info. Scroll down to your account and select the "change password" option.
Enter your old password (in this case enter the password sent from MTN) and then enter your new password and click update.
Re-Login, and you're good to go.
Start listening to your favorites
Once logged in, navigate in the app to start listening to favorite music. You can search by artists, music name, genre, to mention a few to get the music you need to listen to. If you're a first-time user, you can use your free 30-days subscription, and after you can resubscribe which is done using mobile money.
Paying for your subscription
Once your free subscription has expired, you need to activate a new subscription plan to get back online. These are subscriptions plans to choose from;
Pay for subscription exclusive of data. This plan only offers a subscription to the app doesn't offer internet need to use the app. The data on your phone is what will be used.
Pay for subscription inclusive of data (RECOMMENDED). Offers both subscription and data as well. If you have a data plan, it won't be affected. Data for Tidal is only used for tidal.
MTN Pulse offers streaming data. This is for users in the MTN Pulse community. This subscription comes with data but all with a discount.
Paying for a Tidal is through mobile money, and you can pay as low as UGX600.
Subscription Options & Validity
Subscription Options
1 DAY (UGX)
3 DAYS (UGX)
7 DAYS (UGX)
30 DAYS (UGX)
Subscription ONLY (No Data).
600
1,500
4,000
10,000
Subscription Inclusive Data
1,500
3,500
6,000
15,000
Subscription for MTN Pulse
1,000
2,000
5,000
12,000
With an active subscription, start listening to your favorite songs, artists, and you can sing along thanks to a new update that now supports auto-scroll onscreen lyrics.
Creating playlist
Mobile
To start, find the first track you would like to add to your playlist.
Located to the top-right of any track name are three vertical dots, which, when selected, open a sub-menu. Select "Add to Playlist" and create a name for your new playlist. Press "Create" once you chose a name, then Tidal will inform you of your playlist creation and the track will be added to the playlist.
There is another way to create a playlist. Press My Collection found in the bottom-right corner of your screen. Select "Playlists," then the "+" icon in the upper-right corner of the display. You will be asked to create a name for your playlist. Press "Create" once you've decided on a name, then your new playlist will be added to the list.
After you've created a playlist, you can simply tap the three vertical dots next to any track, then select "Add to Playlist." From there, select the playlist you just created, and the track will be added.
Computer
To create a playlist on your desktop, in the left column under My Playlists, click Create New Playlist. Give the list a name, click Enter and then fill it with music.
There are several ways to add tracks and albums to your playlists on your desktop. You can click on the cover image or track and drag the music to My Playlists to add to your general music collection, or you can click on the + and add to your playlist.
If you want to change the name of the list on your desktop, press the edit button located to the right of the playlist title. You can also add a description of your playlist to specify what it is.
To delete a playlist on your desktop, go to the Playlist bar on the left-hand slider under My Collection. You can right-click the playlist with your mouse and choose to delete or select the more options menu on an open playlist and select delete.
For both mobile and desktop, you can have as many playlists as you wish.
Connecting up to 5 devices with the same account
Tidal allows you to connect your account to up to five devices this include; phones, tablets, PC, or laptop. All you need is to have the internet on the device you are connected to other than your main device. For instance, if you're logged into a tablet or desktop, it has to have an internet connection to use the service.
So download the app, and get enjoying.