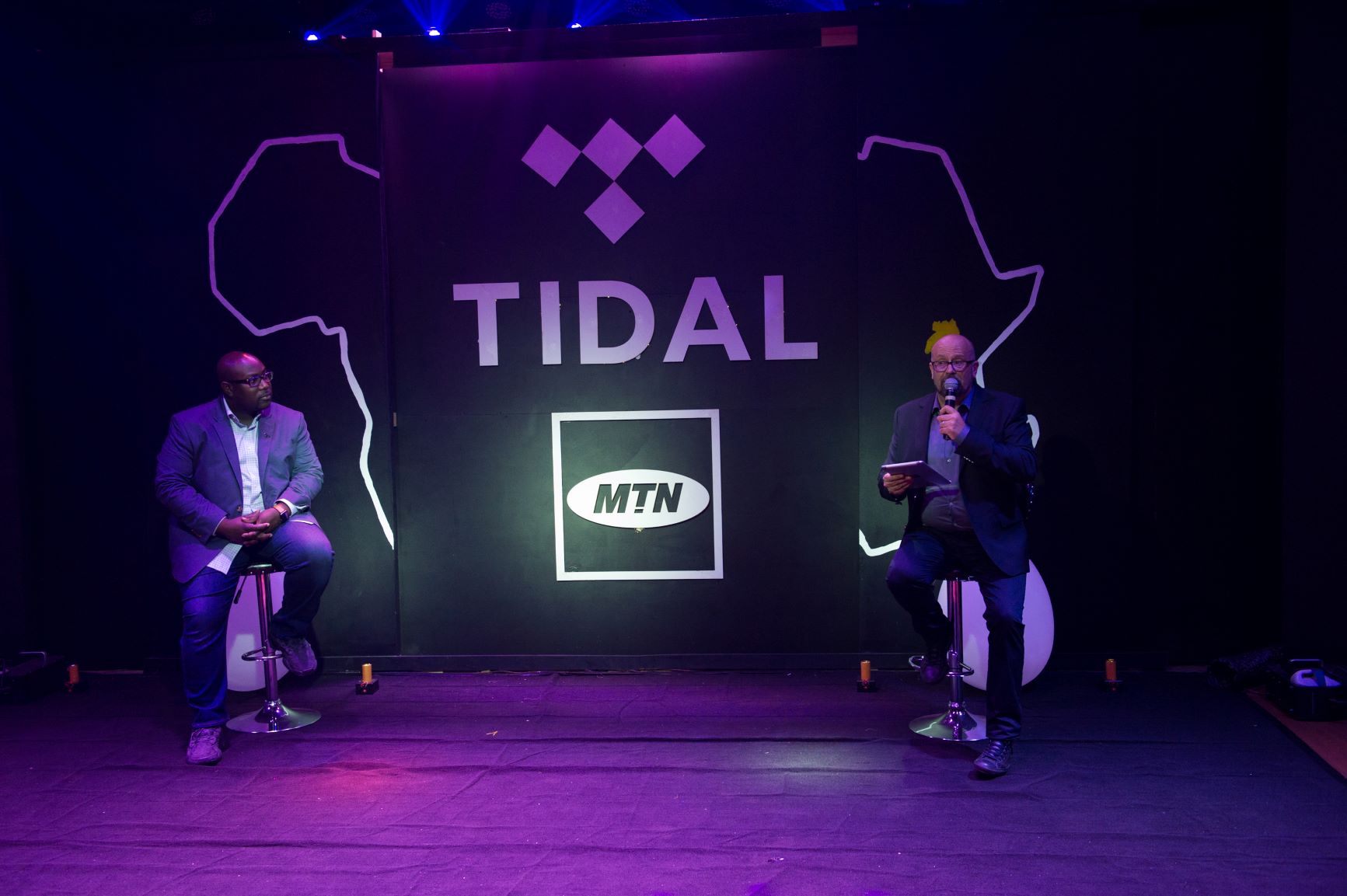 MTN on Wednesday at the Chief Club, Bukoto, announced a new partnership with a subscription-based music and video streaming platform, Tidal to bring pioneering music and video streaming service to millions of customers across Africa, starting with Uganda and will be rolled out in other MTN operations across Africa.
"This partnership with TIDAL further demonstrates our strategic vision to lead the delivery of a bold, new digital world to our customers by making music more available on their smartphones," said Olivier Prentout, MTN Uganda's Chief Marketing Officer, at the press launch held at Chief Club, Bukoto.
The partnership provides MTN Uganda customers a variety of options for a data-inclusive TIDAL membership as part of their mobile plan to gain access to exclusive high-quality streaming music, videos, concerts and more.
At the launch of the partnership, Jason Kpana, SVP Artist & Label Relations, said the platform will do its best of connecting with Uganda's musicians and helping to bring the TIDAL music streaming experience to fans across the country.
The content on TIDAL offers a deeper look into not only the repertoire of artists, but the music that inspires the work they do. Editors across the globe showcase the hottest tracks across all genres and create soundtracks for key cultural moments – life, death, civil revolutions, works of literature, and movies that have caught the cultural zeitgeist.
In celebration of the Ugandan music industry and the start of a digital music revolution, TIDAL and MTN Uganda announced advanced plans in organizing an exclusive Collaboration Conference dubbed The MTN TIDAL Experience which will be held on 27th and 28th September respectively.
Olivier said the Collaboration Conference aims to bring artists together to learn about the evolution of the music industry across the globe and how to expand locally along with the help of TIDAL.
30 Days trail of the product
MTN Uganda has offered a 30 day free trial of the service. To claim the offer, you have to download the TIDAL app from your respective app stores. Dial *165*66# and Select TIDAL and activate the TIDAL FREE trial which is a one- time FREE trial of TIDAL for 30 days.
If you don't want the FREE trial, proceed to activate a aid for subscription; Subscription ONLY, Subscription Inclusive Data (MTN Pulse Customers), or Subscription Inclusive Data (Non MTN Pulse Customers) – which are paid using MTN Mobile Money.
Subscription Options & Validity
Subscription Options
1 DAY
3 DAYS
7 DAYS
30 DAYS
1. Subscription ONLY (No Data)
600
1,500
4,000
10,000
2. Subscription Inclusive Data – MTN Pulse Customers
1000
2,000
5,000
12,000
3. Subscription Inclusive Data: Non MTN Pulse Customers
1500
3,500
6,000
15,000