Facebook
News
Social Media
Museveni Meets Youth Whose Facebook Accounts Were Closed
Facebook deleted our people's accounts under the guise, President Museveni.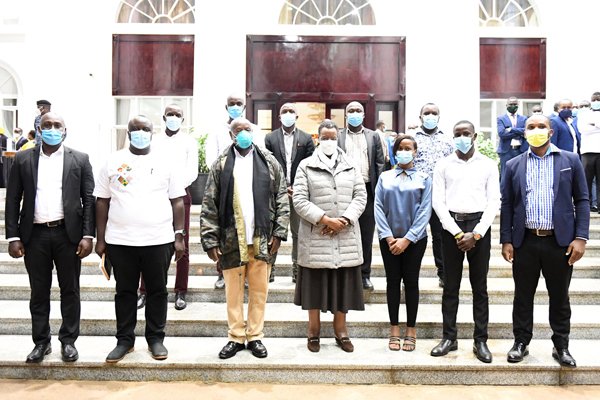 President Yoweri Museveni over the weekend met with a group of youth whose Facebook accounts were closed as they campaigned for him for the 2021/26 Presidential elections. According to reports by Daily Monitor, he [Museveni] also lashed out at Facebook on being biased after it closed several accounts of government supporters alleging they sought to manipulate public debate ahead of the Jan. 14th presidential elections.
"They deleted our people's accounts under the guise, but we can see the bias, the discrimination standards they used. You cannot say that these were doing wrong, what about the other group (opposition) that have been spreading all forms of wrong information and inciting our people?" President Museveni questioned, according to a State House statement issued on Sunday, Feb. 28th.
However, Facebook said they found several accounts linked to Museveni's campaign "using fake and duplicate accounts to manage pages, comment on other people's content, impersonate users, re-share posts in groups to make them appear more popular than they were." This kind of behavior is equivalent to Coordinated Inauthentic Behaviour. The accounts were blocked and some were permanently suspended.
The social network was later blocked in the country, as government claimed that Facebook refused to restore Government of Uganda and NRM Online accounts.
Museveni has said that the limitation of access to Facebook will not stop the most important things from happening in Uganda.
Facebook is still blocked in the country, and to access the social platform, Ugandans online have to use Virtual Private Networks (VPNs). Government resorted access to social media services on Feb. 10th, after 29 days of blockage —however, Facebook was not among the platforms/services that were unblocked.