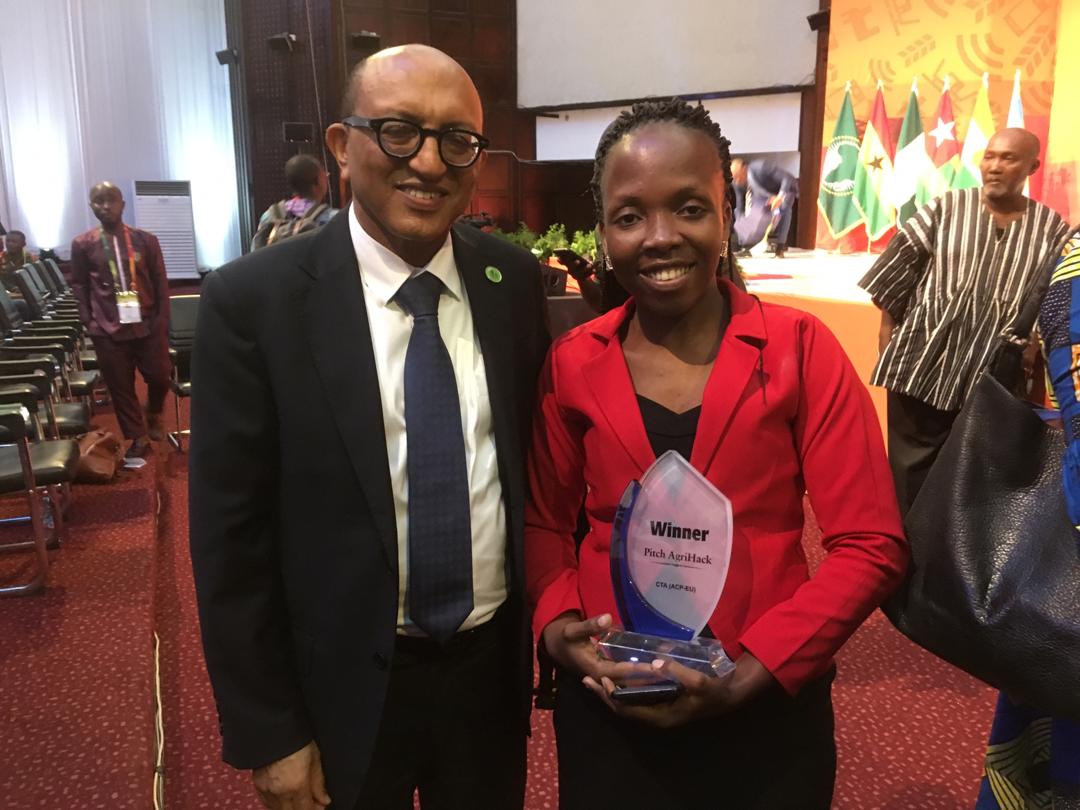 AgriTech startup; Jaguza Tech last week on Friday won the mature startup in the 2019 AgriHack Competition. In the same category of the mature startups, was another Uganda agritech startup; Akaboxi and seven other startups; Arinifu Tech (Kenya), City Digital Consults (Nigeria), Farmingtech (Kenya), Foodlocker (Nigeria), Jinukun (Benin), Nano Air (Senegal), and Recy World (Nigeria).
Jaguza Tech from Uganda was the led in the category securing; €15,000 (roughly UGX61 million). Kenya's Arinifu Tech as the 1st runners-up secured €12,500 (roughly UGX50.8 million).
Jaguza was represented by Ronald Katamba ; CEO & Co-Founder, Christine Kihunde; Co-Founder, and Charles Kalunig; Developer & Engineer.
The winners were announced at the African Green Revolution Forum (AGRF) in Accra, Ghana with seven startups awarded out of the 22 finalists.
Michael Hailu, Director at CTA at the gala, said; "It's a rewarding legacy for CTA, which has pioneered support for digital entrepreneurship among young people in the agricultural sector. Through Pitch AgriHack we have discovered self-taught youngsters, who are full of ideas and determination, and who are providing answers to some of Africa's persistent challenges."
The annual competition is an initiative by the Technical Centre for Agricultural and Rural Cooperation (CTA) that supports entrepreneurs in ICTs for agriculture (ICT4Ag) through capacity building and funding to accelerate youth employment and agricultural transformation.
Founded by Mr. Ronald Katamba, Jaguza Tech have developed a mobile application and a drone to help farmers monitor, and manage their livestock.
"It was a great opportunity for our startup to reach at this level where we expect to now roll to other countries. We expect to have our final launch together with our stakeholders next month at Serena Hotel in Kampala," said Katamba.
This startup helps farmers with their farming problems, especially people who are socially or economically disadvantaged. It helps them with farming problems about disease, Market, Farming Methods, information sharing, Livestock Monitoring, social security and Reporting.
The Jaguza Livestock App is used to monitor the animal's health including; the heart rate, respiratory rate, blood pressure and its whereabouts. The app is connected to chip that is embedded to an RFID tag attached to the cattle. The data extracted from the chip is sent to a farmers device that can either be a PC or a mobile phone. Upon receiving a notification, the farmer takes action as soon as possible.
On the other hand, the drone under implementation — monitors the livestock from above. This becomes helpful to especially farmers with large herds of cattle. The drone has a chip and thermal cameras that directly communicate with the microchip on the RFID tag of the cattle — detecting the well-being of the animal.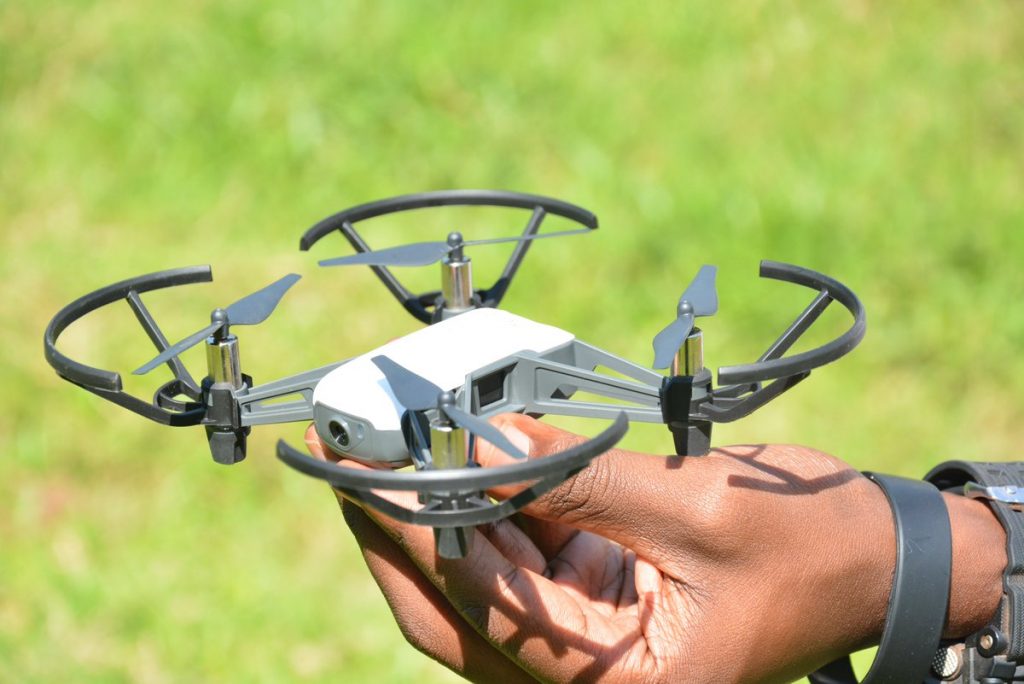 Jaguza is leveraging the use of Internet of Things (IoT) to play a role in improving and modernizing the agriculture sector in Uganda.
Jaguza also has an eCommerce platform dubbed Jaguza Market that allows bridge the gap between commercial farmers and customers using traditional methods of selling their produce/livestock.
Jaguza is currently operating in Uganda, Mozambique Namibia and Fiji. Plans to expand to other countries in the next few years. In Uganda, the technology is being used in Entebbe, Kayunga, Pallisa and Nakifuma districts. Jaguza plans to expand to Western areas of Uganda, starting with Mbarara.