Company News
News
Tecno Uganda Raising Funds Through its 'Heroes to Color Run' to Digitize Schools in Mukono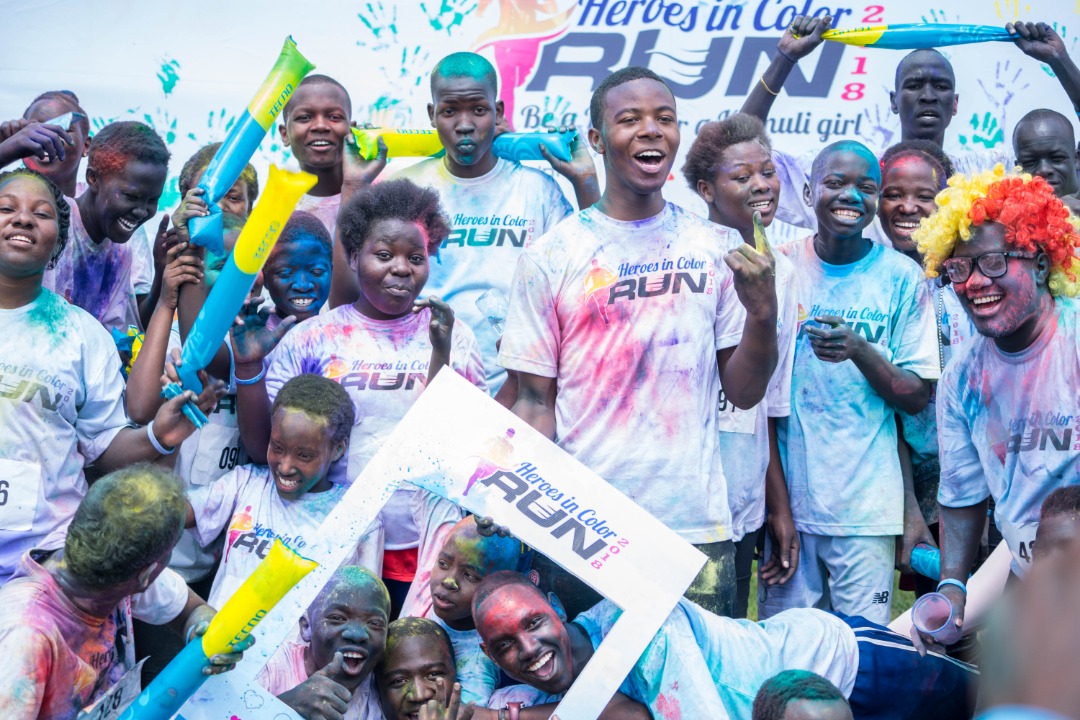 Tecno Mobile Uganda on Sep. 7th, 2019 will hold its second edition of 'Heroes to Color Run' to raise funds that will go towards digitizing schools in Mukono. The run is themed, "Digitizing secondary schools".
The annual run is an annual Corporate Social Responsibility (CSR) by Tecno Mobile Uganda to raise awareness of a critical social problems that need collective attention to avert. This time around, the run will raise funds to purchase computers, printers and other items for secondary schools in Mukono District in a bid to digitize the future of the students.
Tecno has partnered with MTN Uganda, Startimes and Bell for this noble cause. Notably, MTN has know for its charitable events to give back to the communities and make them better places.
"Heroes in Color Run is not just any other event on the Ugandan Calendar, it is a charity event to change our society through collective effort. As a technology brand that has been here for close to 11 years, we understand the importance of technology and we want to spread this further to our customers. It's always a good opportunity for us to take off time from our busy schedules to meet our each other as we make a difference in the lives of those that need our support," Said Tecno country manager Mr. Carter Tang.
Tang further added that digitizing schools starting with Mukono Districts, is that computer knowledge is fundamental and therefore the company wants to uphold it.
"We believe the world will be a place if we all of us had computer skills. It's the reason why we keep advancing the technology every time we release a new device. The world is growing so fast and to be at par with the world's advancement, technology is a key thing everyone should embrace. Thus the reason we chose this year's CSR cause," said Tang.
Tang concluded that the initiative is directly in line with UCC's vision to drive the development of a robust communications sector in Uganda. And computer literacy is one of UCC's ways to do drive development.
"We encourage the beneficiaries of this initiative to embrace it and utilize it as much as possible. Computer literacy is nowadays something very important in the workplace or even in the general life because the world is getting computerized at a very fast rate and those without computer knowledge will be at a disadvantage," he concluded.
Last year's funds went towards helping the girls Kamuli District by providing them with free re-usable sanitary pads and scholastic material as a way to keep them in school.
Slated for Sep. 7th at Lugogo Cricket Oval, tickets go for UGX15,000 and UGX10,000 for adults and kids respectively. You can as well pay UGX20,000 for adult + kid.
The event is a family fun filled day which starts with a mini Marathon of 5km and later followed with lots of fun activities.