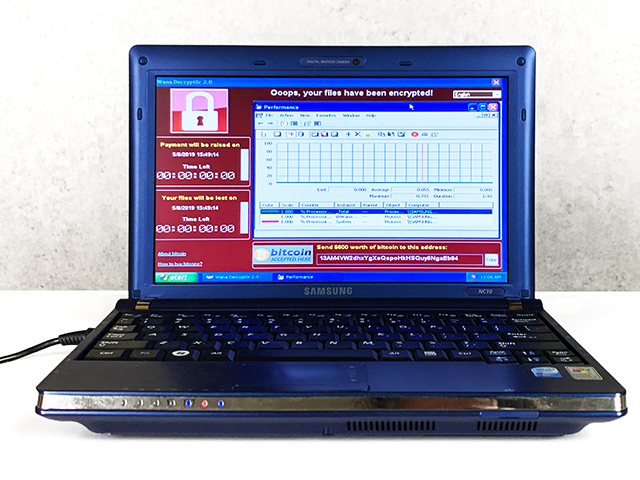 A laptop nick-named The Persistence of Chaos created by Guo O Dong and commissioned by Deep Instinct — that was put on auction early this week has been sold for USD$1.345 million to its highest bidder.
The 2008 Samsung NC10-14GB 10.2-inch laptop running Windows XP (Service Pack 3) contains six deadly viruses that have caused an estimated USD$95 billion in damages.
The 'deadly' laptop is currently isolated and air-gapped to prevent foul play. According to some reports, The Persistence of Chaos isn't meant for world domination — but rather intended strictly as an art piece. Reports say the piece of art could as be used for academic purposes.
The Chinese Internet Artist; Guo O Dong, who told The Verge that the piece is a way to give abstract cyber threats physical form.
It contains viruses like WannaCry, which infected more than 200,000 computers across 150 countries causing nearly USD$4 billion in damages, BlackEnergy shut down a power grid in Ukraine, ILOVEYOU affected over 500,000+ systems through file & email sharing causing USD$15 billion in damages, MyDoom commissioned by Russian spammers caused USD$38 billion in damages, SoBig could copy files & email itself to others caused USD$37 billion in damages, and DarkTequila a malware that stole bank credentials and corporate data even while offline costing millions in damages.
Like we mentioned before the laptop is isolated and air-gapped to avoid any mishap. As long as you leave it on the shelf without using any connections i.e. Wi-Fi or plug in a USB — it should be safe.
Guo and Deep Instinct claim they took steps to ensure the malware isn't dangerous. Its internet capabilities will be disabled before it is shipped to the winning bidder.