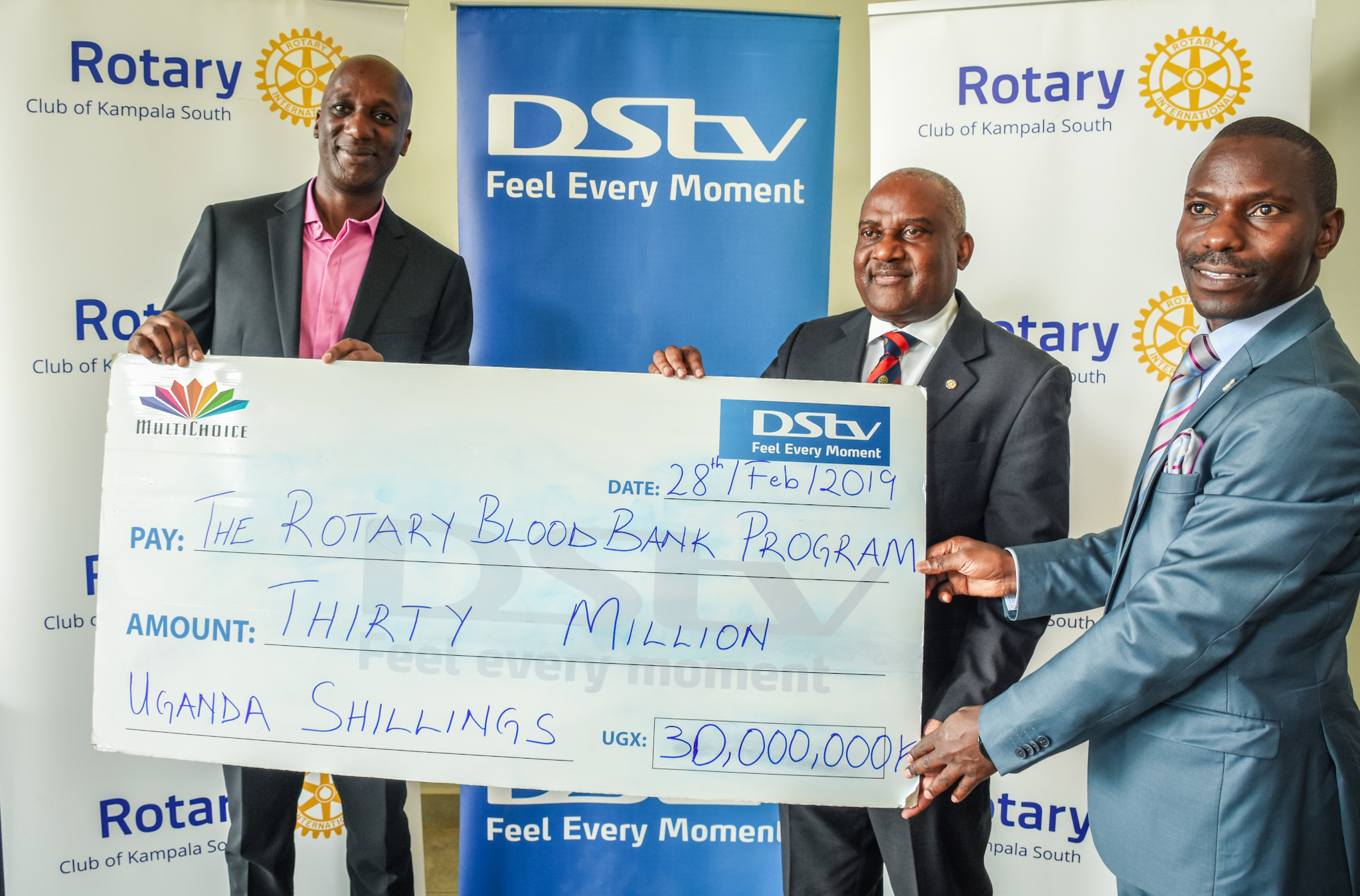 MultiChoice Uganda on Wednesday contributed a fee of UGX30 million towards the support of Rotary Uganda's initiative dubbed "One Drop of Blood initiative".
The proceedings will go towards operationalizing the blood bank at Mengo Hospital — purchasing equipment, which will enable the facility to test, process and pack safe blood. In addition, buy consumables and to also purchase a fully equipped mobile blood bank to transport blood safely.
Rotary Uganda is looking to raise USD$500,000 (roughly UGX1.8 billion) towards the equipping of the Rotary Blood Bank at Mengo Hospital.
As part of the one drop of blood initiative, Rotary Uganda has organized a conference and a concert featuring jazz renowned saxophonist Kirk Whalum to help raise the money. The concert dubbed 'Kirk Whalum Live' will take place on March 7th at Kampala Serena Hotel expected to raise at least USD$640,000.
Meanwhile, Charles Hamya, MultiChoice Uganda General Manager during the press briefing at the company's head offices in Kololo in Kampala handed over a UgX30 million dummy cheque to Chairman of Rotary Blood Bank Program, Emmanuel Katongole.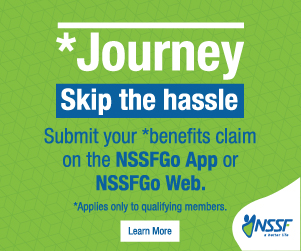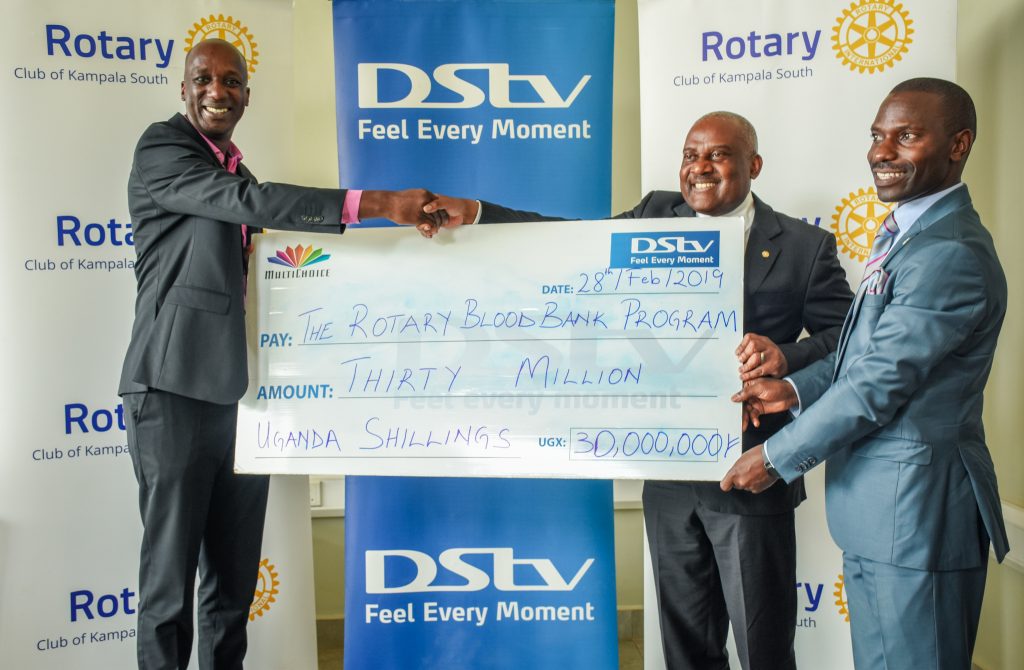 Rotary Uganda has partnered with prospective companies including; Stanbic Bank Uganda, MTN Uganda, The New Vision, and The Institute of Corporate Governance Uganda to hold the event.