Entertainment
Interviews
MultiChoice
Sponsored
A One-On-One With DSTV Uganda's Managing Director — Hassan Saleh
PC Tech Magazine caught with Hassan Saleh Managing Director of DSTV Uganda and a commercial leader with an appetite for a leadership change.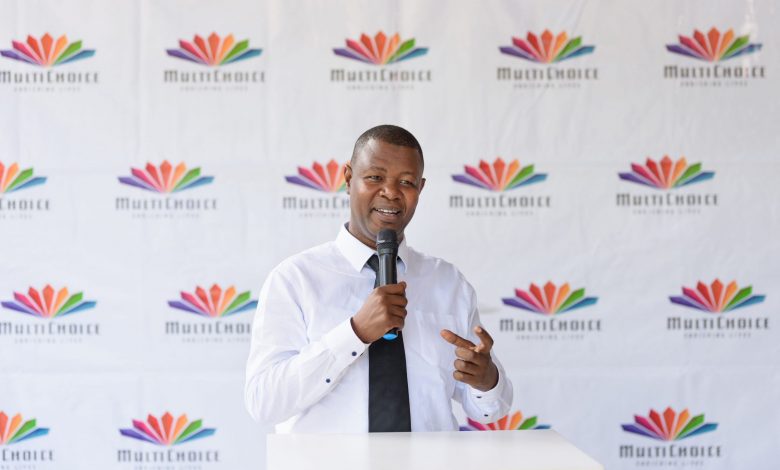 Mr. Hassan Saleh is the Managing Director of DSTV Uganda and a commercial leader with an appetite for a leadership change. Before this, he has had over 20 years of work experience in different capacities across Africa in the Telecommunications and Fast Moving Consumer Goods industries. PC Tech Magazine caught with him in a one-on-one Q&A.
What is DSTV/Multichoice doing to encourage the growth and development of the local content industry?
We pride ourselves on our intent to grow Uganda's local content industry. The introduction of Pearl Magic in 2018, followed by the launch of Pearl Magic Prime in February this year, and Uganda's inclusion in Maisha Magic Movies and Honey TV, which all expose our talent outside of Uganda, have steadily grown the presence of Ugandan content to the world.
Shows like Sanyu and Prestige have grown tremendously since we launched them, with this growth coming from people watching them on TV but also tuning into Showmax, which is our online TV service.  Through the MultiChoice Talent Factory (MTF), which takes on 4 Ugandan trainees per year, we aim to have graduands of an unprecedented caliber. Some of our alumni have gone on to do great work here in Uganda.
Through MTF, we host industry Masterclasses which allowed us to reach over 250 participants in 2020 alone. We also partner with local like-minded individuals and organizations supporting a spectrum of activities like filmmakers for movie premier and events that celebrate the Ugandan film industry like the Uganda Film Festival. Our commitment to growing the local content industry remains steadfast, and watching the growth of the Ugandan film industry, as a result, is great.
Why do I lose access to even local channels when my subscription expires? Shouldn't I be able to access the local channels?
All the local channels carried by MultiChoice Uganda are licensed as hybrid channels except for UBC TV. Hybrid channels have both Pay TV and Free to Air (FTA) licenses. If carried on a Pay-TV platform, these channels are mandated to operate in the Pay TV model. As a result, they do not meet the requirements to be treated as FTA channels when broadcast on a Pay TV platform. Accordingly, UBC TV, the only full FTA channel on the DStv & GOtv platforms, remains active even if the subscription is inactive.
Why is there no toll-free line for DSTV/Multichoice?  
Whilst we do not have toll-free lines, we have introduced various other touchpoints for our customer base, including our digital platforms: MyDStv, MyGOtv, WhatsApp, #206. Most recently, we've launched the ability for our customers to call our call center lines using voice bundles, both on MTN and Airtel. So we continue to look for diverse ways through which our customers can reach and connect with us.
The subscription costs are relatively high compared to the rest of the market, yet the same content is aired for a long time; how will this improve?
Subscription prices in our various markets vary based on several factors, ranging from the cost of doing business, the available infrastructure, the cost of providing the service, the economies of scale, and the accommodation of differing tax regimes and operational structures. Because of the variances in all the above, our price points in our operational markets differ slightly.