South Korean-based smartphone firm, Samsung accidentally posted a video on YouTube on its upcoming Samsung Galaxy Note 9 that is scheduled for August 9th launch. While previous leaks confirmed some of the design details and specification of the phablet, the latest leak revealed storage details and more. While some reports have as well been tipped with the price tag of the Note 9.
Samsung quickly pulled the Galaxy Note 9 video from YouTube. However, several users had already seen the video, and have RE-posted the video via the video-sharing platform; YouTube.
The leaked video showcases a golden/yellow S Pen, which will accompany the blue variant of the Note 9. However, the most interesting highlight of the latest leak is that the 512GB internal storage variant of the Galaxy Note 9 has now been confirmed. The storage will be expandable up to 1TB via microSD card. If launched with the 512GB storage, the Galaxy Note 9 will be the second flagship smartphone following Huawei's Mate RS to come coupled with such capacity. The Mate RS was launch late in March in Paris by Huawei, along the Huawei P20 and P20 Pro.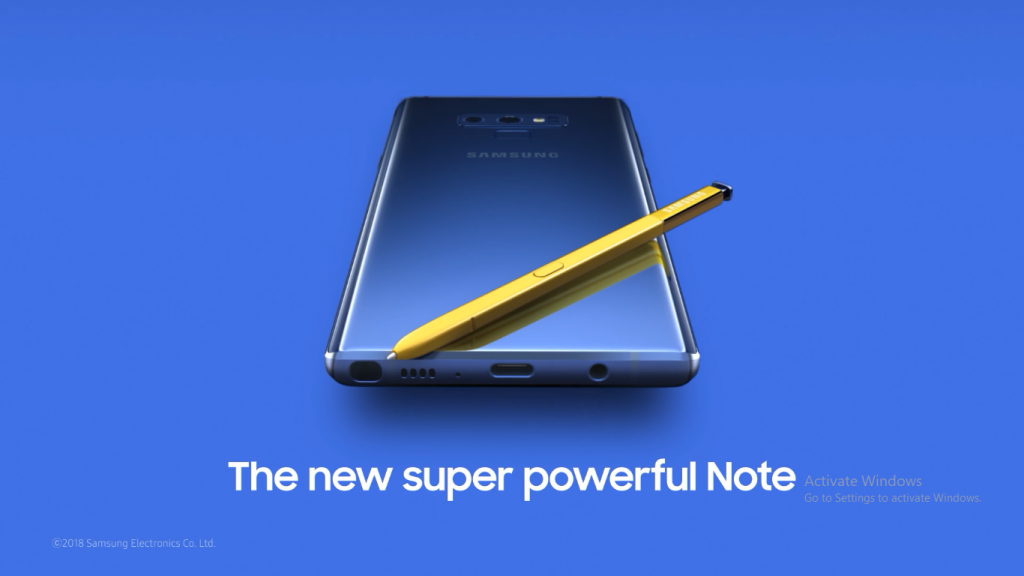 The Samsung video starts off by touting the power of the Galaxy Note 9. It tells viewers that the phone is not just powerful but "super powerful." The video also affirms most of the things that were spotted in the pre-order announcement page.
In the video, shows the Note's physical button being pressed, showing off the "all-day battery" as well.
The Galaxy Note 9 will be launched at Samsung's Galaxy Unpacked event next week (August 9th). While most of the specs and details have been leaked so far, the price tag wasn't one of them. However,  as per a report in SoyaCincau, spotted by Slashleaks, the price of the 128GB Note 9 variant will come with a tag of MYR 4,299 (roughly UGX3.9 million) while the 512GB model will sell for MYR 5,099 (roughly UGX4.6 million).
Meanwhile, an ETNews report has claimed that the price of Galaxy Note 9 will be similar to its predecessor. With the base model the 128GB priced at KRW 1,094,500 (roughly UGX3.597 million), and the 512GB priced at KRW 1,353,000 (roughly UGX4.446 million).