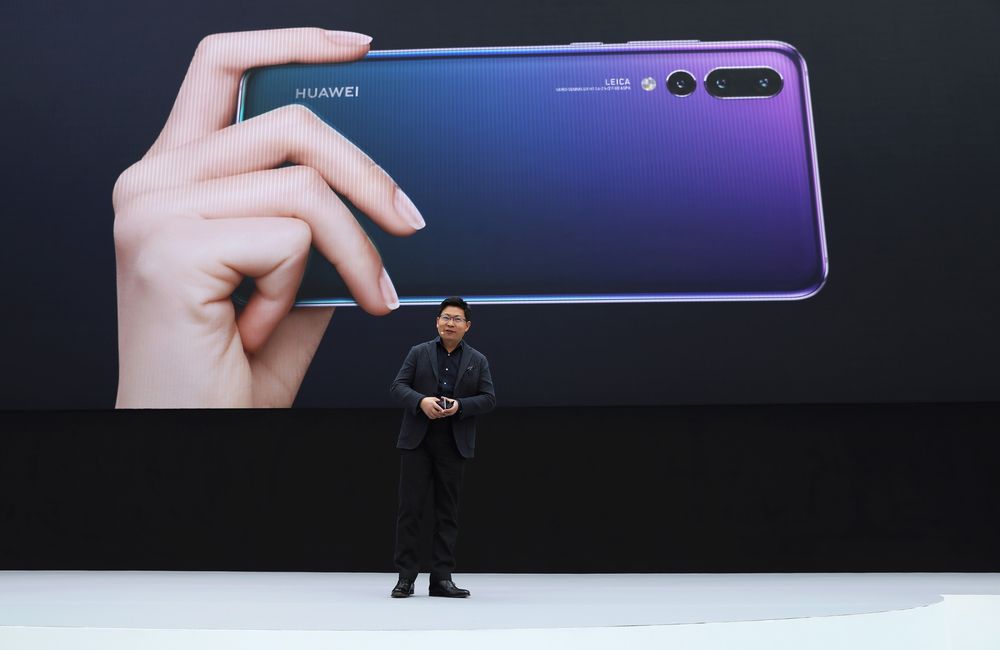 For the first time ever, Shenzhen-based smartphone markers, Huawei Technologies Co. Ltd, overtook its strongest smartphone competitor, Apple Inc. in second quarter of 2018 to become the world's second-largest smartphone maker. According to reports by the International Data Corporation (IDC), Huawei earned 15.8% market ahead of Apple at 12.1%.
Huawei shipped more than 95 million phones in the first six months of 2018, up about 30% from a year earlier. Huawei's Consumer Division Chief, Richard Yu on Friday said he wants Huawei to take the first place in the smartphone market by the fourth quarter of 2019 with a market share of more than 20% despite acknowledging its virtual absence in a pivotal U.S. market.
Despite barely making a dent in the U.S. market, Huawei has still managed to build a strong presence in Europe to Africa, which in turn allowed it to break Apple's and Samsung's years-long stranglehold on the global market.
According to Bloomberg reports, Huawei's expressed its intention of hitting 200 million smartphone units this year, a milestone that only Samsung and Apple have achieved. To do that, it must grow its share of an intensely competitive yet slowing market. Huawei will need to lure even more buyers away from competitors in already saturated markets like China and Europe, which Xiaomi Corp. and Oppo are also targeting.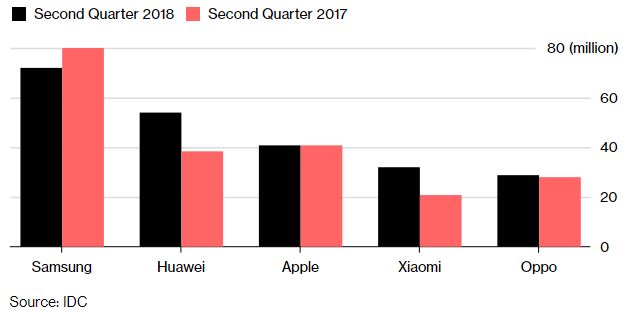 Richard Yu's comments came just hours after the Cupertino-based tech firm hit USD$1 trillion in market value on Thursday 2nd, August 2018 – becoming the first publicly listed U.S. company for crossing the lofty mark in a closely watched ascent that made stock market history.
"Apple's USD$1 trillion cap is equal to about 5% of the total gross domestic product of the United States in 2018," said David Kass, professor of finance at the University of Maryland. "That puts this company in perspective."
Written with inputs from IDC, and Bloomberg