Innovation
News
Matibabu Wins Africa Prize for Engineering Innovation in Nairobi, Kenya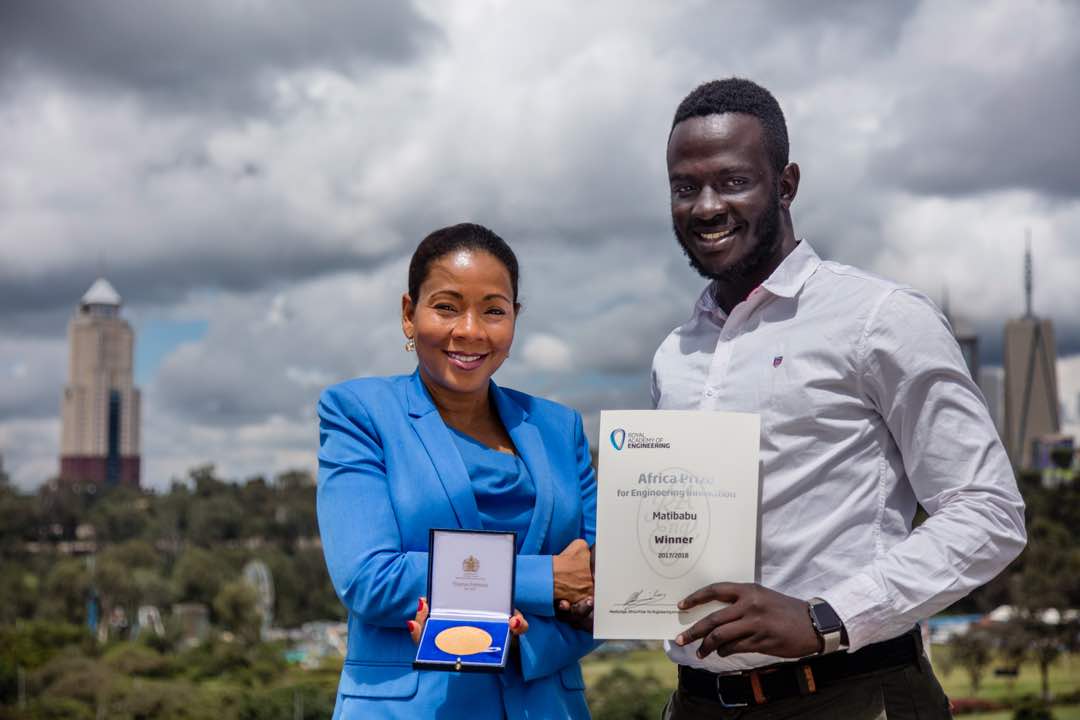 Back in November last year, the Royal Academy of Engineering Africa Prize for Engineering Innovation shortlisted sixteen inventors, and innovators for their annual engineering innovation program in Africa. The sixteen shortlisted included four (4) Ugandan engineering participants, to say;  Lawrence Okettayot, Brian Gitta, Alvin Kabwama, and Arthur Woniala.
After a six-month programme of support including business training, bespoke mentoring and access to the Royal Academy of Engineering's network of engineers and business development experts, four finalists including Uganda's Matibabu where chosen. They on June 13th, 2018 presented their businesses to a panel of selected judges; Mr Malcolm Brinded; President of the Energy Institute, Rebecca Enonchong; Founder and CEO, AppsTech and I/O Spaces, and Dr John Lazar; Angel investor and technology start-up mentor in Nairobi, Kenya – where Matibabu emerged overall winner.
"We're very proud of this year's winner. It's a perfect example of how engineering can unlock development – in this case by improving healthcare. Matibabu is simply a game-changer," said Rebecca Enonchong.
The team represented by Team Lead; Brian Gitta received £25,000 (roughly UGX125.2 million or USD$33288), while the three runners; Collins Saguru (Zimbabwe), Ifediora Ugochukwu (Nigeria), and Michael Asante-Afrifa, (Ghana) received £10,000 each (roughly UGX50.1 million or USD$13315).
"We're incredibly honored to win the Africa Prize – it's such a big achievement for us, because it means that we can better manage production in order to scale clinical trials and prove ourselves to regulators. The recognition will help us open up partnership opportunities – which is what we need most at the moment," said Brian.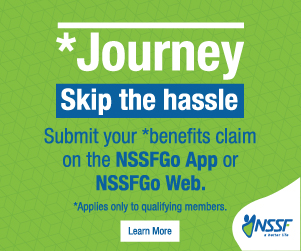 Brian and team's invention, a Non-invasive diagnostic kit, dubbed Matibabu is used to detect malaria quickly and accurately without drawing blood. The device uses a custom-made portable device called a matiscope, which is connected to a smartphone, to do a rapid diagnostic test. The user's finger is inserted into the matiscope, and the application uses a red light to penetrate the skin and detect the red blood cells.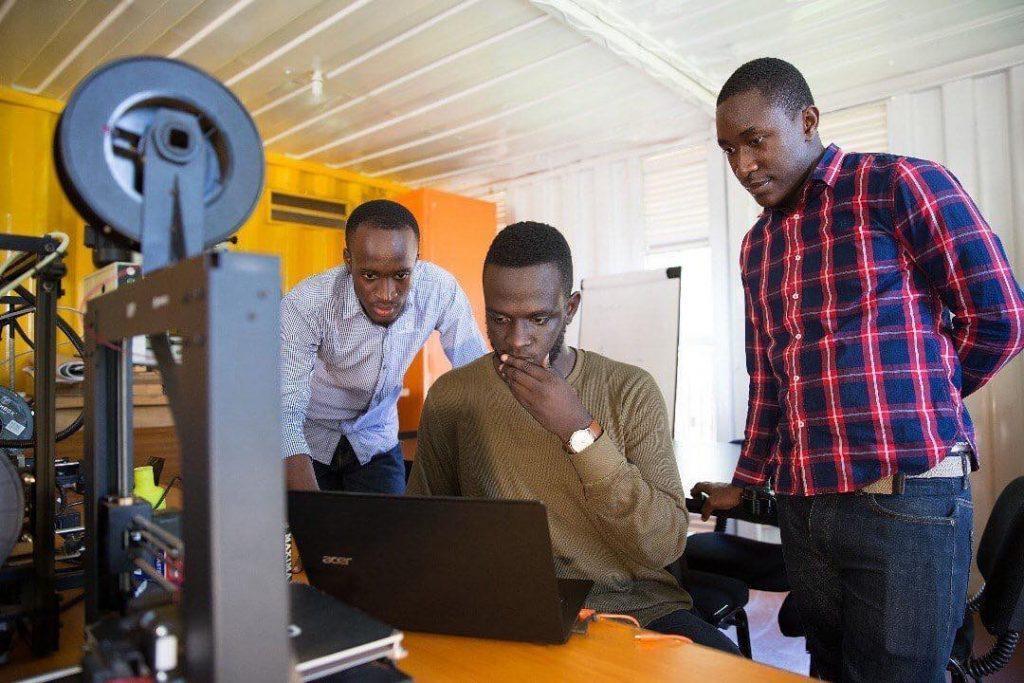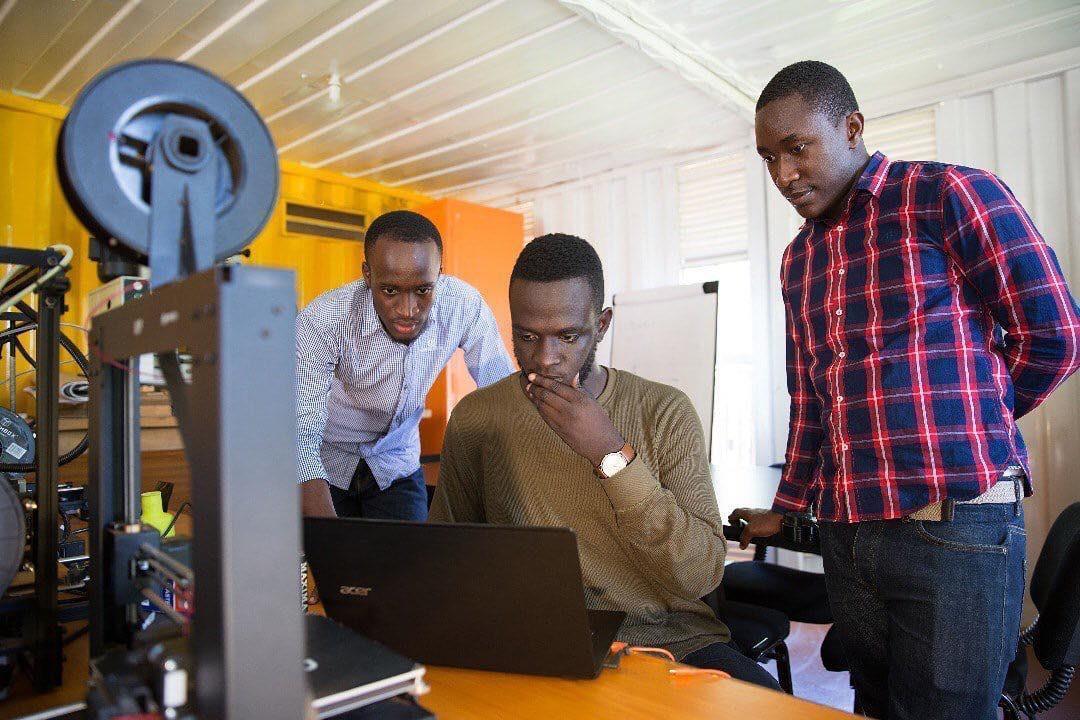 For those unaware, the Africa Prize for Engineering Innovation was founded by the Royal Academy of Engineering and launched in 2014 with the aim to stimulate, celebrate and reward innovative engineers from across the Africa. It encourages talented sub-Saharan African engineers, from all disciplines, to develop local solutions to challenges in their communities.
The program is generously supported by The Shell Centenary Scholarship Fund, and the UK Government's Global Challenges Research Fund.
Application For the 5th Annual Program Open
The fifth Africa Prize for Engineering Innovation is now open for applications. Individuals and small teams living and working in sub-Saharan Africa, and who have an engineering innovation, are invited to submit their entries (FOLLOW LINK) not later than 23rd July, 2018.