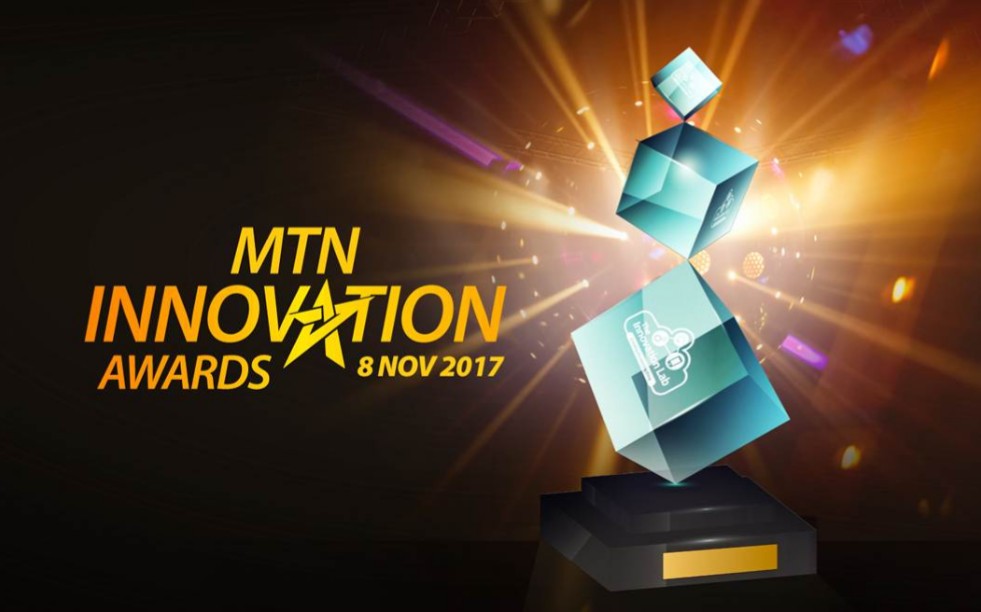 Today, nine innovations will be recognized at the gala dinner of the MTN Innovation Awards 2017. The first ever MTN Innovation Awards were held in 2015, recognizing several developers for their products that were helping in improving the livelihoods of Ugandans where winners from each category was awarded a cash prize of USD$1,000 each and an MTN innovation award accolade.
In 2015, the winners included, ClinicMaster, BrainShare, Yo! Payments Gateway, Intelligent Works, Outbox, Fezah, Lyndsay Handler of ReadyPay – Outstanding Woman in Innovation and Solomon King of FundiBots – Innovation achiever of the year.
As the yellow branded telecom firm prepares for the awards Gala dinner [which is to be held today], here's what the the previous winners were up to.
Lyndsay Handler – Most Outstanding Woman in Innovation
Handler is the founder and CEO of Fenix International, a company responsible for the building and selling of the ReadyPay Solar Power System. She won the 2015 Most Outstanding Woman in Innovation for the ReadyPay product. About 150,000 households in Uganda are currently using the ReadyPay system and has since moved its innovation headquarters to Uganda from San Francisco, United States.
In October 2017, Engie, a French-based energy company agreed to acquire 100% stake in Fenix International. Fenix International has invested about USD$30m in developing the ReadyPay off-grid solar power system and Engie was seeking to tap into this space as and an opportunity to make a return on investment.
"This new investment from Engie will enable us to expand into other countries in Africa. We are looking at Ivory Coast, Nigeria and we recently expanded into Zambia. Power is a means to an end and we want to see more households being able to acquire our kit. It is still unacceptable that people are still using Kerosene. It is dangerous," Lyndsay explains.
ReadyPay is an expandable, lease-to-own home solar system financed through installments over Mobile Money.
Intelligent Works (now Alien Age LTD)
Nansana Town. That is the location of what was then known as Intelligent Works. Now called Alien Age, this application was the winner of the SME Category of the MTN Innovation Awards 2015. "When went to register the company after winning the $1,000, we found that the name Intelligent Works had already been taken. That is how we opted for a new name," explains Martin Katumba the founder of the company.
Alien Age is more of a school management system that helps schools generate reports, track student performance, track school fees payments and can run offline. Katumba says that they have about 200 schools using their system that is upgraded every year with new features.
"We are indeed making some money and have two companies that are currently selling our licenses. The company has been growing and we continue to see more schools coming on board," he adds.
ClinicMaster International
Located along Bukoto Street, in Kamwokya, the winners of the best application in the Health Category at the 2015 MTN Innovation Awards, Clinic Master boasts of growth.
"2016 has been our biggest year in terms of growth. From the numbers we are seeing, 2017 could even be better. On average, we have had 30% growth in clientele since 2015," Wilson Kutegeka, founder and CEO ClinicMaster explains.
ClinicMaster is web-based health information management and billing system used in several hospitals and clinics around the country. Kutegeka notes that the endorsement from the MTN Innovation Awards 2015 helped them build a company that is known for its good reputation. Importantly, he says that recognition of entities already operating instead of concepts that were still on paper.
Yo! Payments
Inside the UAP Nakawa Business Park, Yo! Payments, a mobile money payment aggregation system. It was the winner of the Financial Services category of the MTN Innovation Awards 2015. As a business, Yo! Payments has expanded its operations, aggregating mobile money for more entities, including commercial banks.
"We're still delivering the promise of a cashless economy. It requires a paradigm shift and is a constant agenda. We have been growing since the company was started in 2006 and we continue to see the opportunity since cash is still king in the country. That is the opportunity," says Gerald Begumisa the CEO Yo! Payments
Brainshare
The winner of the Education category, Brainshare, at the MTN Innovation Awards 2015, has also continued to expand. Its founder, Charles Muhindo, explains that the student revision platform has been rolled out to more schools in the country.
"The schools understand that there is an opportunity to share knowledge but also a chance for some revenue to be made when their school past papers and reading material are accessed by other schools," he says.
Muhindo explains that the application will continue to grow in terms of access to more schools get online, computers and understand why knowledge sharing is important.[related-posts]