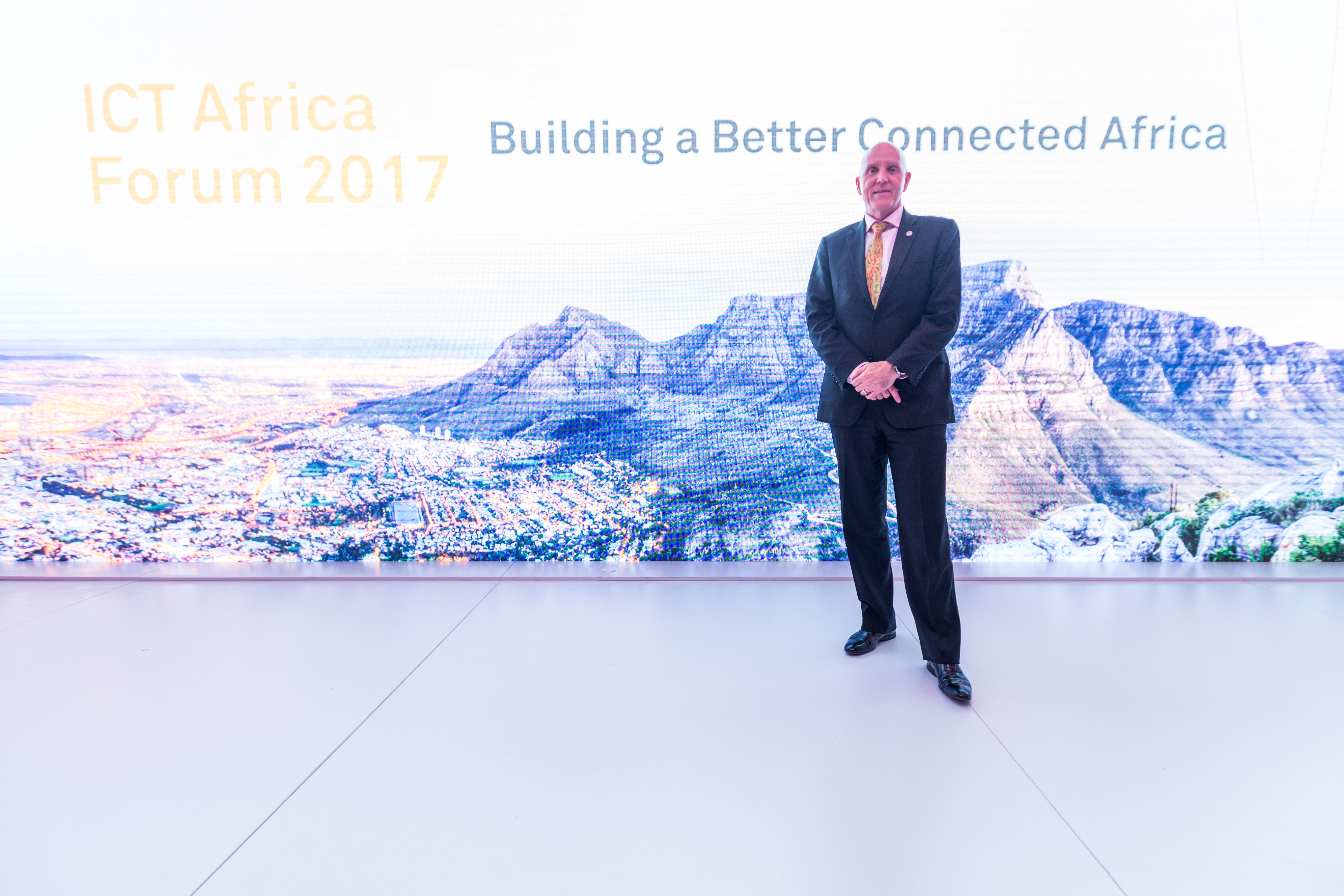 Leading global ICT solutions provider, Huawei called on telecom carriers in Africa to focus on providing customers with a great user experience to achieve new value-driven growth.
Paul Michael Scanlan, CTO of Huawei's Carrier Network Business Group made this appeal in his keynote speech at AfricaCom, the premier Pan-African technology, telecoms and media event which kicked off today in Cape Town.
"The ICT industry can play a crucial role in fuelling new growth in Africa through increased economic activity, innovation, and productivity," he said.
With a fast-growing population, ICT demands in Africa are far from being met. Latest statistics from the International Telecommunication Union (ITU) show that proportion of households with Internet access in Africa for 2017 is 18%, fixed-broadband subscriptions per 100 inhabitants in Africa for 2016 was 0.26%. The global research also found that nearly 9 out of 10 young individuals not using the Internet live in Africa or Asia and the Pacific.
"A better connected digital world is fast approaching, connectivity is no longer a privilege but a necessity. We notice that African markets still have a growing, underserved user base. This presents Africa with a historic opportunity for development," Scanlan said.
As a key participant at AfricaCom, Huawei's theme for this year is ROADS to New Growth, with a focus on working together with operators and industry partners to explore ways to build a successful ecosystem that will speed up return on investment (ROI) and achieve value-driven new growth.
With an improved user experience as the focus, carriers needed to respond to user demand by relooking at their entire business and operation models as well as restructuring their telecoms networks.
[related-posts]
"We believe that the impact of information and communications technology should be measured by how many people can benefit from it, that's why we strive to engineer broadband technology to the highest standard, faster than ever, for everyone, everywhere." he added
At AfricaCom, Huawei will also host an Operations Transformation Forum for Carriers where it will share its solutions to creating additional business value while providing a better, more compelling experience.