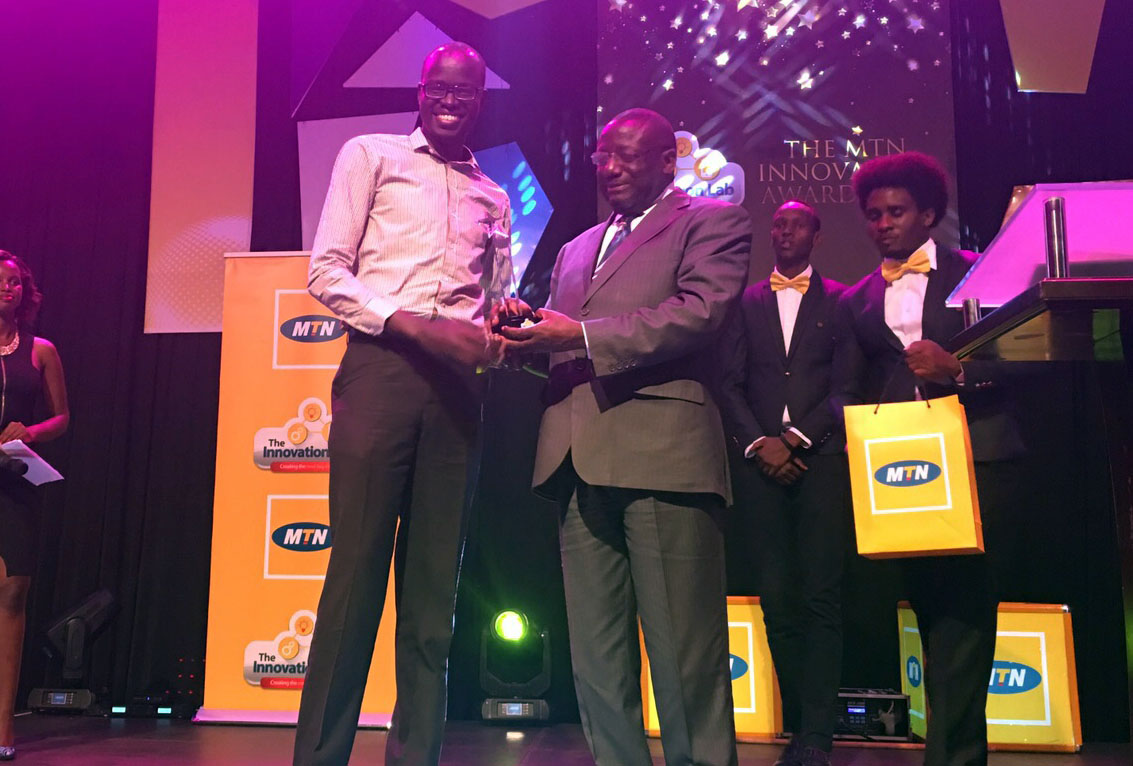 Solomon King Benge, often referred to as The King of Robotics, emerged the overall winner of the 2015 MTN Innovation Awards. The round of applause that the guests gave him confirmed that he indeed deserved this win. Solomon King and the other 7 winners were awarded at a colorful event last night that took place at the Kampala Serena Hotel Victoria Ballroom.
The winners of each of the eight categories walked away with an award plaque and a gift pack containing a fixed phone, smartphone, 4G MiFi, bag, as well as $1,000 cash prize. In spite of the loaded prize spoils of the night, the bigger value to these winners is going to be in the recognition that they have got as people who have excelled at what they do.
The ICT Minister, Hon Nyombi Thembo who was the guest of honor commended MTN for their continued support to ICT and innovation. The Awards Gala was also graced by several other big shots from partner organisations including National Information Technology Authority, Uganda Communications Commision, Huawei, ZTE and MTN's top management.
MTN CEO, Brian Gouldie emphasized that Innovation is part of MTN's DNA, and that MTN, in its own right is a result of innovation, and that they are always innovating in order to improve customers' experience.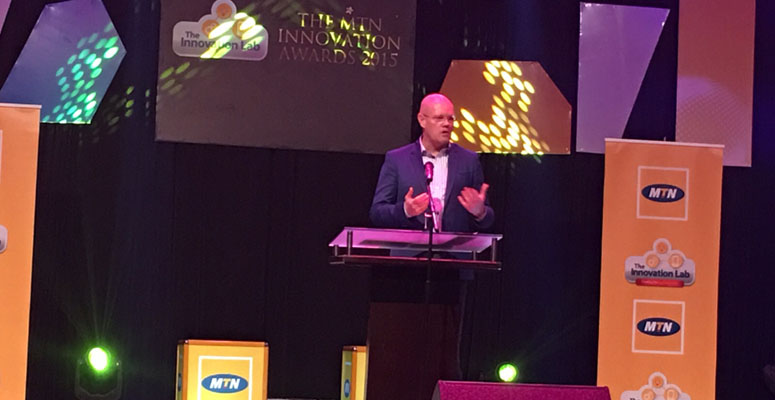 The MTN Innovation Awards was different from other tech awards and challenges that we've seen in Kampala in the past in the sense that it sought to award those who have been in the trenches, done the time, learnt the lessons the hard way, and risen up to shine and overcome all obstacles to be the leaders. On the other hand, many other awards that have been given in the past couple of years have been to those who are just starting the journey, brilliant ideas and all, but just at the beginning.
The MTN App Challenge that took place in May this year at which the Yoza app emerged overall winner put together teams on the spot who left after 48 hours with their products. However these products had not yet seen the light of day, had no users, hadn't been tested in the harsh world, or been monetized. Yoza has since launched their app and service, signed up several users and are well on their journey.
The winner of the "Education App" category, BrainShare started their journey at the Orange Community Innovation Awards that was running for a couple of years, seemingly targeting specifically university students. I was one of the judges that vetted the finalists and presented winners in 2013, and I'm glad that not winning first place did not hold BrainShare back, they've grown leaps and bounds, and fully deserved their award last night.
A few weeks ago Total announced the "Startupper of the Year Challenge" which they explicitly state that they want to help young people "get their business off the ground", also targeting innovations that are at the start of the journey. So it was refreshing to have a moment to recognize those who have already gone through the "Startup" stage.
The winners were selected by a very capable panel including Vision Group's Head of Marketing, Ms Susan Nsibirwa, Michael Niyitegeka, ICDL Africa Accreditation Consultant for Uganda and Eng. Bainomugisha, Head of the Department of Computer Science, School of Computing & IT – Makerere University.
Here is the list of the winners by category:
Best Health Application: ClinicMaster (Wilson Kutegeka)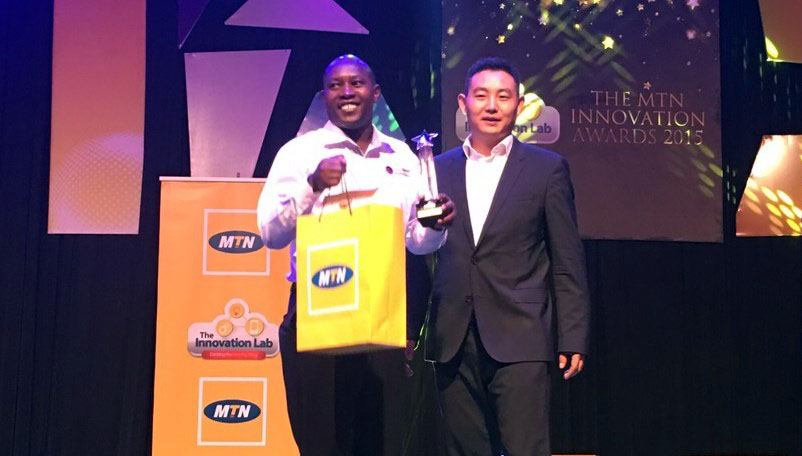 Wilson Kutegeka is a software developer with over 15 years experience, with a special focus on developing solutions for the health sector.
ClinicMaster is an integrated healthcare information management and medical billing software that automates patients' transactions in the clinic or hospital on a visit basis and daily procedures.
ClinicMaster's features include real-time alerts to healthcare providers and patients, including reminders for ARV medication, following up patients which reduce turnaround time, save patients waiting time and facilitate easy flow of information around healthcare facilities.
Wilson Kutegeka was awarded the Microsoft Most Valuable Professional Award in Visual Basic 5 years in a row, among other awards and recognition.
Best Education Application: BrainShare (Charles Muhindo)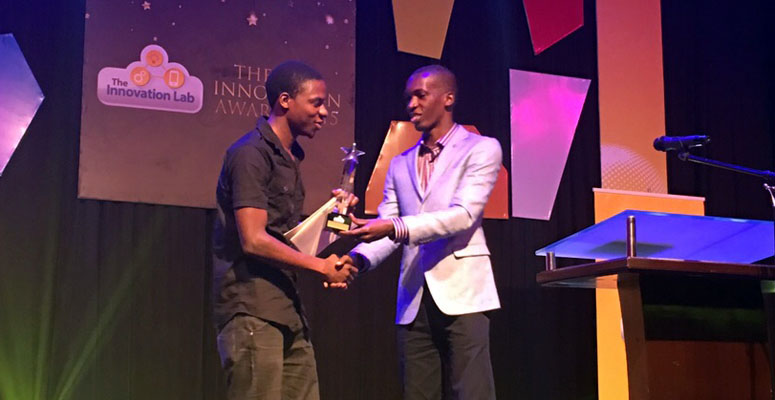 Using BrainShare, students can access low cost educational content and teachers, both online and offline. Through multiple delivery modes including website, USSD, SMS and a smartphone app, BrainShare is able to reach underprivileged learners.
BrainShare was launched in 2013 with the objective of connecting students to top content and giving them a better shot at the national examinations, as well as empowering teachers and giving them an opportunity to earn more from their efforts.
The app currently has close to 200,000 active users in Uganda, Tanzania and Rwanda.
Best Financial Services Application: Yo! Payments Gateway (Gerald Begumisa)
Developed in Uganda with Local Talent, the Yo! Payments Gateway is a platform that enables organizations and individuals integrate Mobile Money payments into their day-to-day operations.  The Yo! Payments Gateway offers Online Payments, Bulk Payments, Banking Integration and Merchant Payments.
Yo! Payments gateway reaches both the individual and small business users as well as financial institutions and large corporations. Small businesses are able to receive payments by Mobile Money in a way that is structured and accountable, and larger institutions can use the Payment gateway to integrate Mobile Money services in their operations at a larger scale.
With over 300 businesses and institutions using Yo! Payments gateway to process millions of dollars of transactions every year, this win was well deserved for their role in the financial services sector.
Best SME Application: School Management Dynamics – Intelligent Works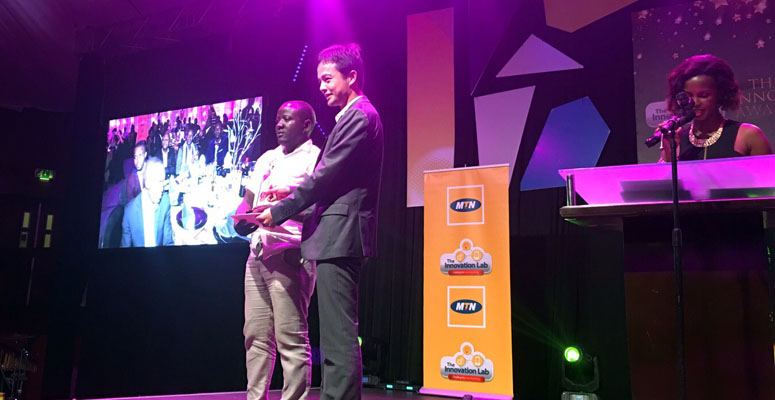 Launched in 2012, the School management Dynamics app has helped over 60 schools solve their problems with record keeping and data management.
The app meets all the administration needs of a typical school related to managing data including academic records, financial records for both students and the procurement side, and payroll data. It helps schools produce documetns like academic report cards, meal cards, student and staff IDs, invoices and receipts among others.
Best Enterprise Effort to support Innovation: Outbox (Richard Zulu)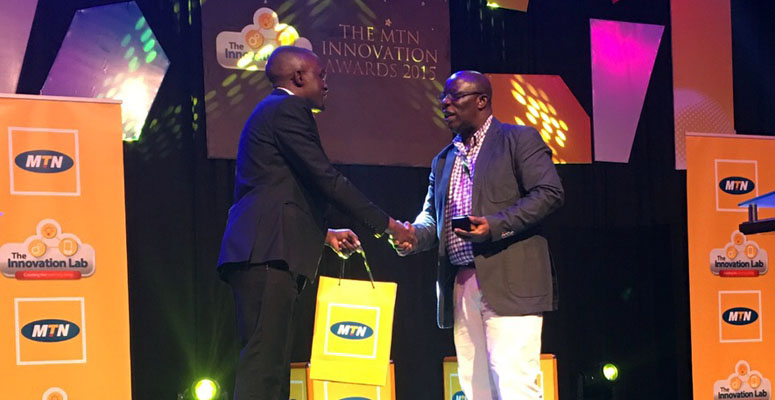 Richard is the founder and lead at Outbox, a Google for Entrepreneurs partner hub that supports new and upcoming African entrepreneurs interested in using technology with workspace, mentorship, and training programs.
Outbox supports new and upcoming African entrepreneurs interested in using technology with workspace, mentorship, and training programs.
Richard said their mission is to provide the entrepreneurship, innovation and technology infrastructure that supports African entrepreneurs through the growth of inclusive communities that foster talent and create value where they operate.
Outbox also works with organizations interested in leveraging mobile and web products in their work.
Most Innovative Mobile App: Fezah (Ham Namakajjo)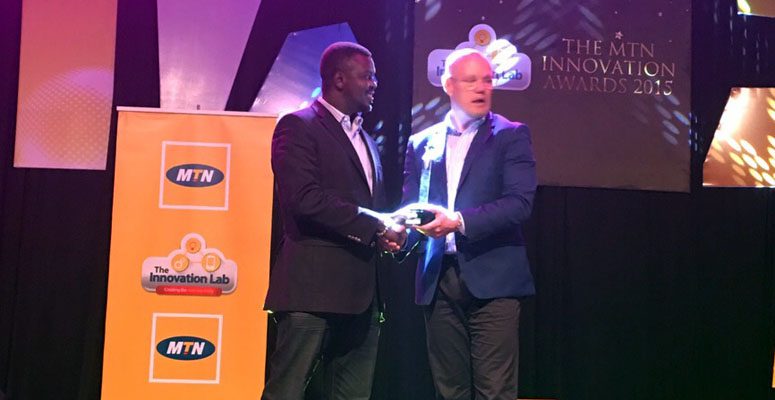 Fezah is the simplest way to book a musician, band or DJ for your next event. In addition to viewing the artists' profile information & content users can find price, availability, and ratings info that helps them make a more informed decision on who to book. Booking is done through the app with Fezah handling the negotiations, contracting, payment and fulfillment with the artist on behalf of the user/customer. They have a fast growing roster of musical acts in Uganda and Kenya for event planners to choose from, and have plans to expand to 5 African cities by end mid next year.
Steve Keys who blew guests away last night is also listed on Fezah.
Available on: Google Play
Outstanding Woman in Innovation: Lyndsay Handler (ReadyPay)
ReadyPay Power is a "pay-to-own" solar and mobile financial services platform for the 30 million off-grid households and businesses in Uganda.  ReadyPay's flexible and affordable payment platform enables our customers to finance the ReadyPay Power system and other life-changing products over MTN Mobile Money for as little as 800 UGX per day, enabling over 50,000 households across Uganda to power their lights, phones, radios and TVs safely.
Lyndsay Handler is the Managing Director for Fenix International Uganda, and in this role, Lyndsay grew the Fenix East Africa team from one to two hundred employees to launch ReadyPay Power, Fenix's "pay to own" solar and mobile financial services platform.
Lyndsay has vast experience in starting and growing social enterprises in the fields of renewable energy, microfinance and education.
Innovation Achiever of the Year: FundiBots (Solomon King Benge)
Solomon King is the founder of Fundi Bots, whose mission is to use robotics training in African schools to provide better science education, better career prospects and to create and inspire a new generation of problem solvers, innovators and change-makers.
Solomon says their long-term goal is to have a learning, innovating and career cycle that is self-sustaining while changing the face of education in Africa.
By enhancing the quality of science education in schools and providing continued career exposure opportunities, Fundi Bots is changing the way science is taught in classrooms and improving the quality of science students graduating. The net result of this is an increase in both the skills and innovation capacity of young Ugandans in their various communities.
Fundibots facilitated the MTN Junior Robotics Camp at which we saw firsthand the transformation in the children's thinking in only 3 days.
Fundi Bots has been featured on CNN, BBC, Voice of America and Wired Magazine.