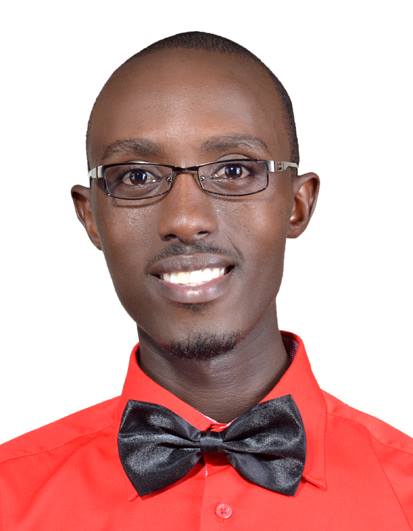 By Muhumuza Faizo King
A view of an African Technologist.
Innovation is simply the application of new methods and ideas to create new solutions that have value as perceived by final consumers. Any variation goes, as long as it includes 'New' and addresses final consumer needs and wants.
But what does it take to innovate? Can IoT be of advantage to innovators?
I have engaged myself into research and various inclusive debates about the relationship between IoT and innovation, recently professor Fawzi Behmann a passionate technology scholar, Vice-Chair IEEE NA Communications Society and President of Telnet Management consulting Inc. in USA, put it clearly when I curiously asked him to share his view about the same, "The Internet of Things is here! Innovate because if you don't someone else will and they will conquer you".
Over the years I have realised that innovation is not just impeded by the lack of either inspiration or aspiration, to a great extent it is impeded by ignorance which is in form of lack of perceived value that a certain technology can deliver.
The clear vision of the Internet of things has evolved due to a convergence of multiple technologies, including ubiquitous wireless communication, real-time analytics, machine learning, commodity sensors, and embedded systems. This means that the traditional fields of embedded systems, wireless sensor networks, control systems, automation (including home and building automation), and others all contribute to enabling the Internet of things (IoT).
In that aspect, let me describe what the internet of things can deliver.
First and foremost, the internet of things is the phenomenon of everyday services connecting to the Internet through tiny embedded sensors and computing power. IoT comes out as a realistic technology that would help us achieve convenience, security in our homes and profits in our businesses.
Imagine a world where you have one intuitive mobile application which you can use to control all your devices such as refrigerators, Air Conditioners, Lights among others enabling you to control your home from wherever you are! And even if your internet is down, your application is still up and when something happens, you have the power to command a device to do something smart.
Imagine a city with sensors installed in parking spots so that people can use a mobile application and check for available parking spots conveniently. For me that would be pure smartness. And that describes the power of the Internet of Things.
Plainly, the IoT is set to include the excluded, therefore by innovating IoT connected solutions, we are advancing technology for humanity and that is the real desire from people in our communities. In this day and age, its evident that people want to be helped with lasting and valuable solutions and not mere amenities or mere products like Soap and Posho. People want that person or organization that can partner with them to advance their communities in a way that creates a lasting solution.
While at the World Economic Forum in Davos, Switzerland Mr. Eric Schmidt the Executive Chairman of Alphabet, Inc. said "The Internet will disappear. There will be so many IP addresses, so many devices, sensors, things that you are wearing, things that you are interacting with, that you won't even sense it. It will be part of your presence all the time. Imagine you walk into a room, and the room is dynamic. And with your permission and all of that, you are interacting with the things going on in the room."
As we discuss the IoT here today, there are so many companies that have already designed IoT future ready solutions such as wearables that help you to automatically measure your time while asleep to help you understand each night, those that automatically record your exercises to help you better understand your routine workout and more sophisticated ones like the one that helps you to track your heartbeat.
My honest call to action is; innovators should rethink what they can do to change the world with IoT at the centre of their innovation. For Entrepreneurs, a ground-breaking deal is here! For Governments, please support your innovators because to achieve all the 17 Sustainable goals, real technological innovation must be at the fore.
The writer is a professional passionate technologist from Uganda.
Email:faizo.muhumuza@gmail.com