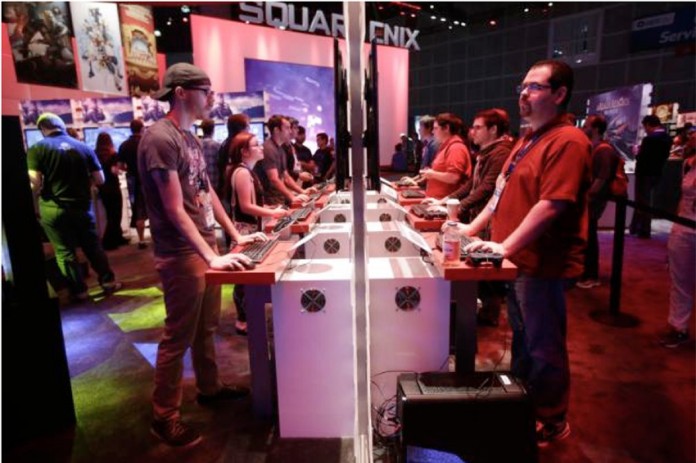 The annual Electronic Entertainment Expo (E3) is Los Angeles is one of the most famous technology events of the year, and the recent 2015 instalment was no exception. Renowned for its extravagant showcases and over-the-top press events, this years' spectacle was also one of the most anticipated due to the technology available to visitors.
This years' event was also distinguished by the focus on PC gaming, as historically the Expo is dominated by console and disk-based titles. Multiple factors have combined to drive a renaissance within the desktop gaming market, this includes the rise in popularity of online casino platforms, and social platforms alike.
Before we touch on these factors, however, it is important to also consider the relative lack of impact achieved by eighth generation consoles. While the Xbox One and the PlayStation 4 received considerable hype prior to their release before engaging in a fiercely competitive market battle, they have failed to become must-have devices in the same mould as their predecessors. Along with factors such as high cost and a lack of flexibility in comparison with modern, online gaming, console gaming has created a void and significant gap in the market.
So how exactly have PC's adapted to fill this void? To begin with, it is worth noting that these platforms host similar types of games to consoles, from episodic adventures to thoughtful strategy titles. Desktop gaming has also benefited considerable from technological advancement and innovation over the course of the last two years, with highly evolved game streaming platforms such as Steam empowering players with a vast and diverse library of titles.
These trends were in evidence at the recent E3 event, with AMD hosting the intriguing PC Gaming Show. AMS, which develops both processors and graphics cards for desktops, used this show to promote PC gaming at the event and highlight the advancements that had been made in recent times. With increasingly powerful hardware, incredibly evolved graphics and increased flexibility in terms of range of cross-platform gaming, online and desktop entertainment has taken great steps to challenge the previously dominant console market.
For generations, gamers have shouldered the considerable cost of consoles and games due to the superior graphics and gameplay available. With desktop games having become increasingly diverse and advanced, however, gamers now have a broader range of choice in the market. The fact that PC developers have achieved this will also introducing real-time, online gaming for a fraction of the cost is even more impressive, and this is something that consoles may struggle to overcome. While eighth generation consoles are equipped with online functionality and community features, these are dwarfed by the potential of desktops.
With Chromecast and similar devices now also creating a seamless connection between desktops and mobile devices, PC's can sit at the centre of an immersive, cross-platform gaming experience. This is something that consoles cannot match, and are unlikely to do so any time soon.