Google
Google's new app 'Im2Calories' claims it can count calories in a picture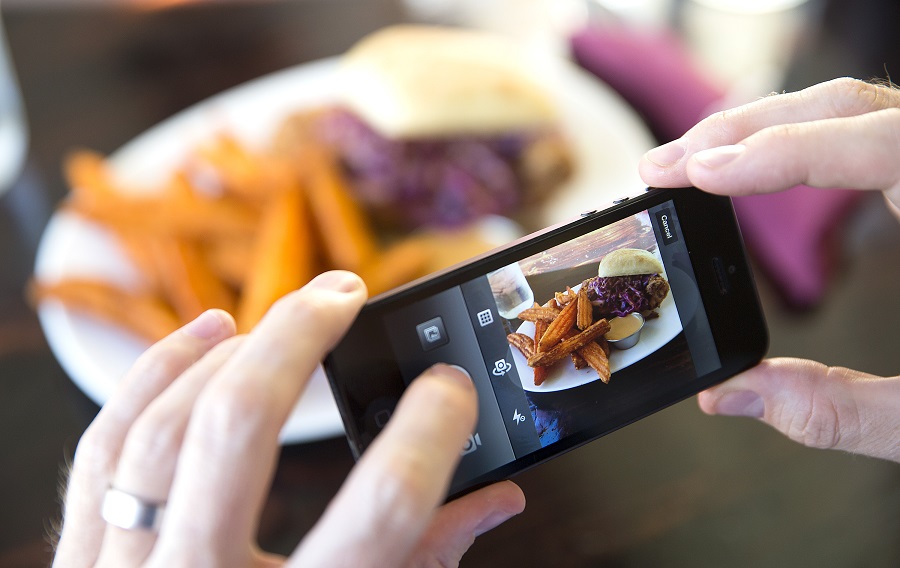 In between uploading photos of your chicken salad to Instagram and waiting for the likes to stream in, you could also be smacked in the face with a sobering calorie count courtesy of Google.
The company unveiled plans for a new app called Im2Calories at a tech conference in Boston last week. It could be more revolutionary than its autonomous car technology. (Kidding, obviously.)
Im2Calories will rely on image-processing technology that can identify and recognize the food in your photos, and by analyzing the pixels, the app will estimate how many calories you're about to spear on your fork. It bases the information on publicly available nutrition labels.
The app isn't designed to be perfect, but it will get better over time as more people start using it, said Google research scientist Kevin Murphy, according to a Popular Science report.
That's because Im2Calories is an artificial intelligence and machine learning tool at heart. With more data, the app will learn to distinguish blueberry pancakes from chocolate chip pancakes, and if it's wrong, Google will give you a way to change the name of what's tagged.
"We semi-automate," Murphy said.
One of the app's goals is to make calorie tracking easier. Instead of jotting food down in a journal, or typing and using a separate app, Im2Calories piggybacks off something you might already do — snapping and sharing pics of your plate.
Like Facebook and other big tech companies, Google has been focused on image-processing technology lately. Its new Photos app, for example, automatically groups and strings your pictures together into albums without you having to do a thing. RealNetworks recently launched a comeback with a similar app called RealTimes, which automatically creates video slideshows.
A spokesperson told CNET the technology behind Im2Calories is still in research and development. "No actual product plans at this stage," he added.
Google, though, already filed a patent for the capability.
Via CNN Money