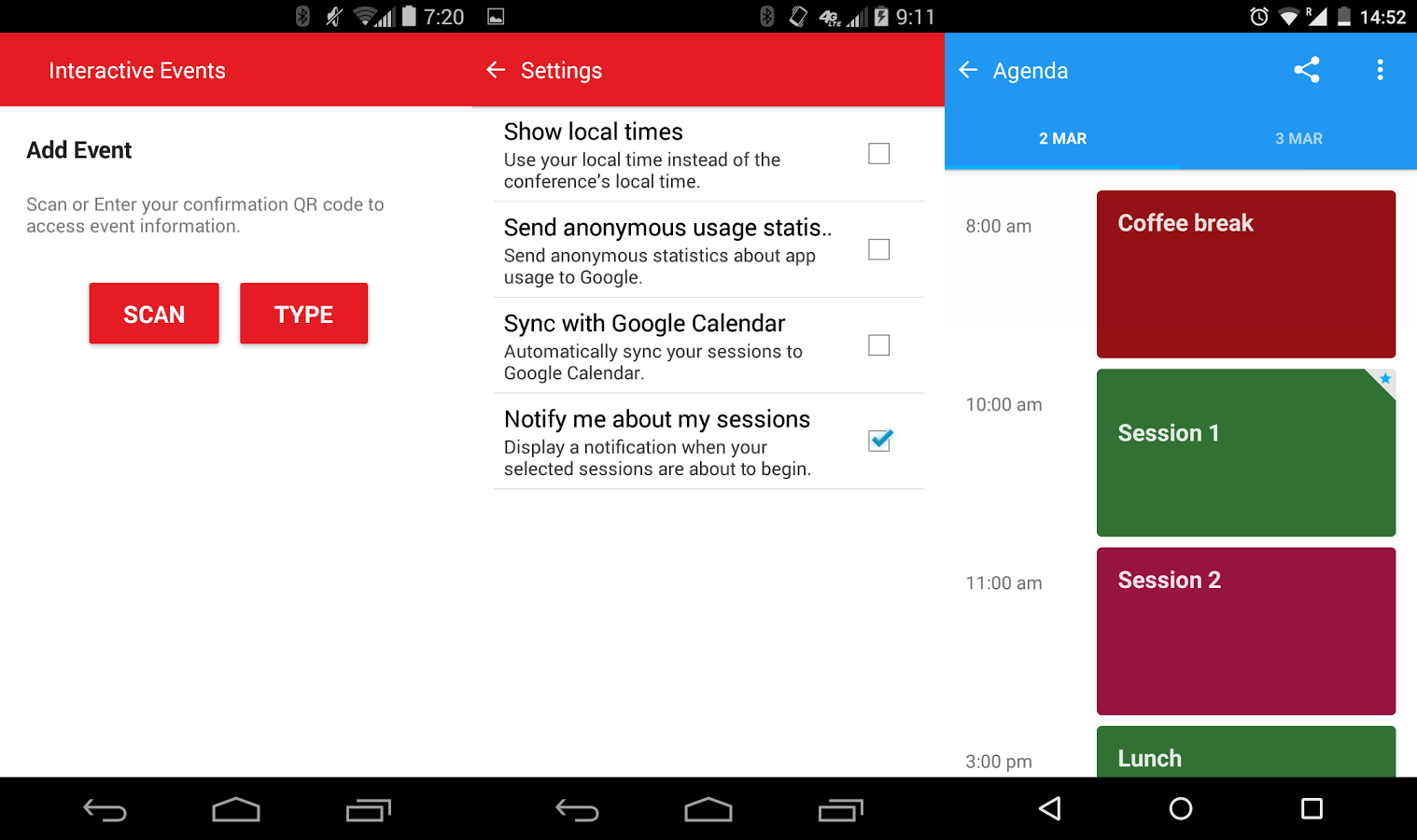 Search giant Google has launched Interactive Events, a  second-screen tool meant to be used at the company's own events. You can download the new app now directly from Google Play and also access it on the web at interactive-events.withgoogle.com/web.
Many people are speculating about the purpose of this app, pointing out that Google I/O 2015 is only two months away. Google launches a new standalone app every year for its developer conference, and the thinking was that this app would replace those annual releases.
The app will naturally only work at events that are organized by Google.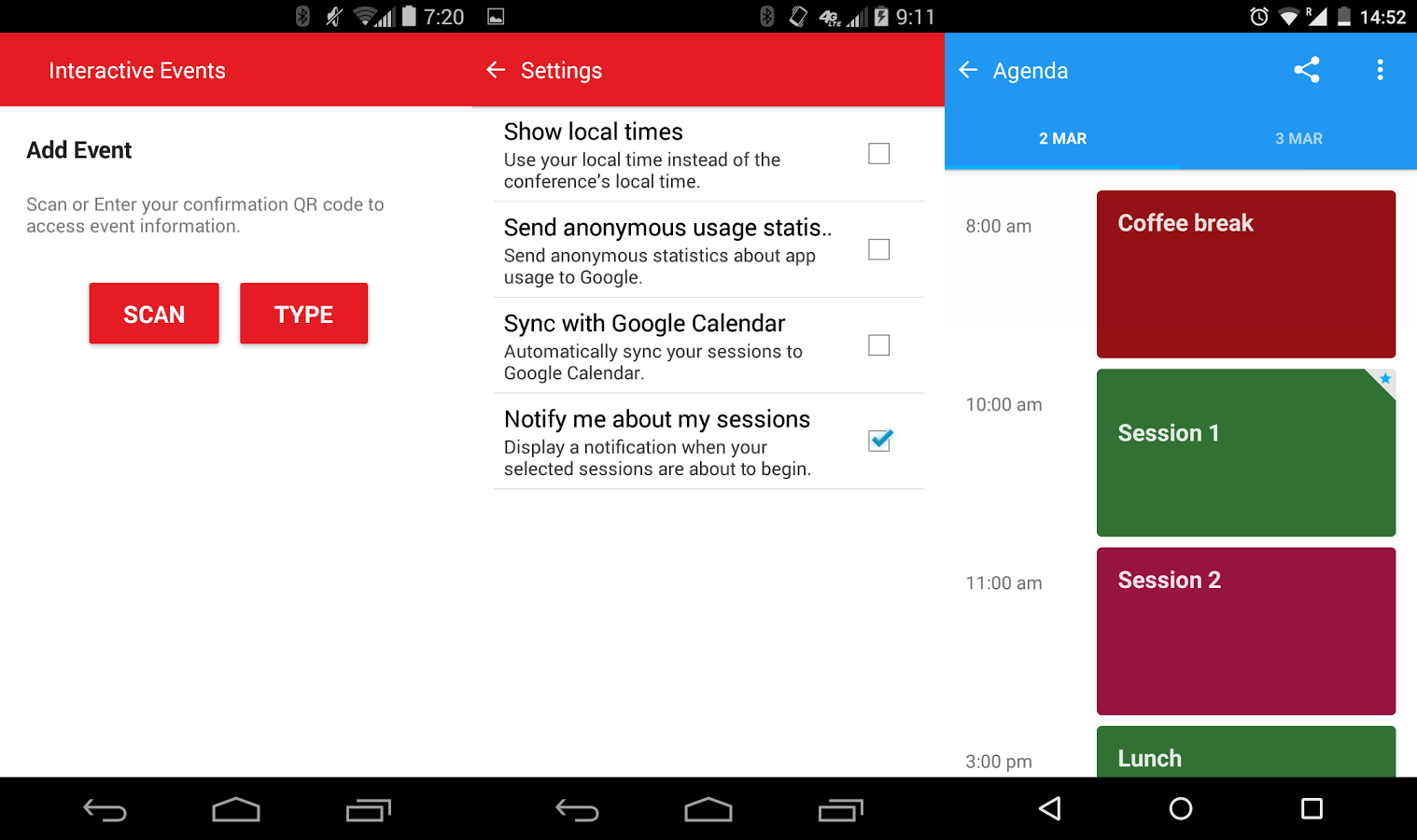 Interestingly, this description refers to the app as the "Google Events App" even though it's clearly called "Interactive Events." Given that an iOS version isn't yet available, we'd wager this may be the explanation for the discrepancy — the Google name is much more needed on Apple's App Store than on Google Play.
When you first access the app on Android or the web, you're still greeted with the following disclaimer:
Welcome to the Interactive Events app!

Before we begin, here is some important legal information regarding your use of this app. This will only take a minute!

Your use of this application is governed by: a) the Google Terms of Service (http://www.google.com/intl/en/policies/terms); b) Google's Privacy Policy (http://www.google.com/intl/en/policies/privacy) ; and c) any applicable Google service-specific terms of service and privacy policies may be updated form time to time and without notice.

Your notes and responses may be viewed by the event organiser. Please do not share confidential information.

This application collects certain information as you use it, including via Google Analytics. Google's Privacy Policy explains how Google treats your information and protects your privacy when you use the application. By using the application, you agree to the use of your data in accordance with Google's Privacy Policy.
To proceed, you have to hit a red Accept button. Once through, the Android app takes you to a page that lets you scan a QR code or enter a confirmation code to add an event.
Via VB