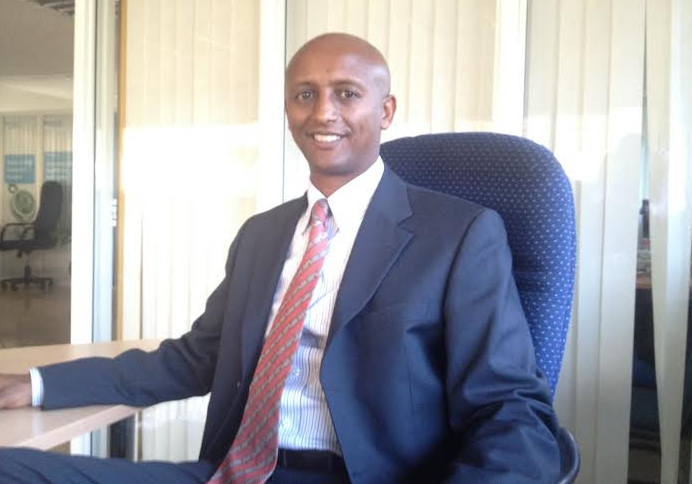 Last Month, Africa 118 launched  InfoMoby a business Directory for local business in Uganda. I had a chat with the CEO Mr. Ezana Raswork about why and how he started Africa 118 and a strategy every startup company should have at it's heart even before launch.
What are you doing right now at Africa 118, that makes your business relevant 5 years from now?
I think what makes us relevant is the fact that we solve a very old problem and this a problem of people being frustrated, by the amount of time it takes to find things that should be easy to find. For Example if you ask a 'boda guy' to take you to a certain place, they will have to ask around until they get to that place.
The problem is locals don't have a place they can go to access this information so they trust that when they ask someone, they will get the right information. Which is not very effective.
So in 5 years we see ourselves helping more people to find this information in a more convenient way and what we have done so far is move people from word of mouth, to creating a directory where you can call and access this information, to InfoMoby which is now a more logical solution to this problem.
Tell me about yourself and what you do and maybe about how you started Africa 118.
Am Originally from Ethiopia and I grew up in the US but stay with my family in Canada. I have worked in Marketing at Procter and Gamble, I also worked with a Mobile GSM operator in Canada as a director of consumer marketing, and lastly as a VP of Yellow pages which is a directory service in Canada.
This work experience is very evident in Africa 118, because we give you a directory of information you need on a mobile platform. What I have also learnt is that when you travel abroad you can see how the future is going to look like in Africa by seeing how trends have changed in the western world.
So I decided to solve a meaningful problem and through observations, on one of our family visits to Ethiopia, my father decided to spoil his grand kids by giving them puppies. So my wife who is a doctor wanted to be sure the puppies are vaccinated. So I witnessed the very hectic process of my father trying to ask around to get a veterinary doctor and this process would take us like 10 Seconds in Canada.
So thats how I came up with Africa 118. So we spent our early days trying to create a database of local businesses like Veterinary Doctors. We therefore built an Application on the Microsoft platform and we gave this application to agents who went around collecting data about different businesses like their geo-locations and send this information to our database.
What are some of the challenges you have faced over the past 4 years of running Africa 118.
The biggest challenge is building credibility. There is a number of players that we chose along the way from mobile operators to technology partners to help with this. It also takes time to do the market research, finding the need that took sometime and getting our first customer that took a very long time. So people need to buy into buy into the company credibility, this wasn't like Yellowpages where I used to work which was a big company. So you have to be able to demonstrate that you can actually build things and show them to your client before they can actually cash in.
In Uganda it has taken us longer to launch because of the regulator but the good news about Uganda is that it's straight forward to the idea compared to our early days in Kenya and I think this is partly because we know more than we did when we were starting out.
Have you faced any Scaling problems because you seem to be in a business that grows at a steady rate.
We actually thought about this at the start that is why we built our database for scale. We knew that we shall need to scale to other markets so we made sure our data structures would help us to do this in the different markets. We also knew that all our applications would need to access our database through an API and so this made the work very easy for us when we needed to scale.
Is this business profitable and did you quit your Job to focus on this full time?
Yah, I did quit my job to do this full time, and sustainability drives every business. We are not profitable yet, but our primary source of revenue has been from the profit sharing with the mobile operators via our Voice directory. As we go forward our primary source of revenue will be from local business owners who want our traffic that is looking for their product or service. So our focus right now is to build a great product and get traction for it.
Well thank you for reading upto this point, be sure to leave us a comment if you have any questions.