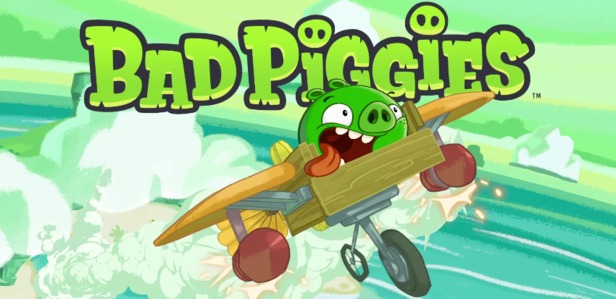 Rovio today announced that Bad Piggies reached the number one spot in the U.S. iTunes App Store in just over three hours after its release on September 27th  making it the fastest Rovio game to claim the top spot in the App Store.
Bad Piggies tells is about the same plot as in the Angry Birds games but from the pigs' point of view.The pigs use clever creations to help them steal the eggs.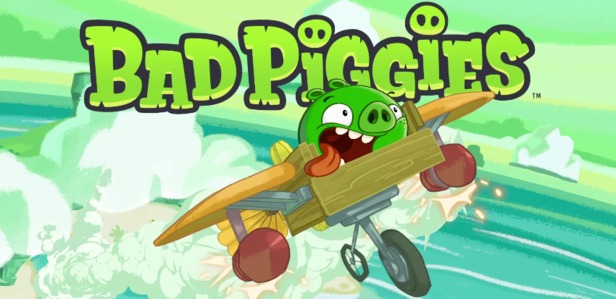 The press release on the Rovio website had this to say about Bad piggies
"We've never done anything like this," said Petri Järvilehto, EVP of Games. "Where Angry Birds was all about destruction, Bad Piggies is all about the joy of construction. It's not just about getting three stars — in this game, failing is almost as much fun as succeeding!"

The game is set on Piggy Island, where the Bad Piggies are after the eggs again — but as usual, nothing is going according to plan. They need help in creating the ultimate flying machine and steering it safely to their destination.

With more than 60 levels, and free updates coming up, there's hours and hours of pig-crashing, exploding, and flying fun. Fans can unlock an additional 30 levels by getting three stars, and four sandbox levels let them stretch their creativity to the utmost. With 33 objects available to create the ultimate machine, the sky's the limit — if you can navigate around all the obstacles first!

This is the first time the Bad Piggies are protagonists of a game, but it's just the beginning of a series of Bad Piggies related games and other entertainment.
Rovio also announced that  Bad Piggies will be getting its first free update in the next few weeks which will include a new episode titled Flight Into the Night. This will have new unlock able levels and more plot.
Bad Piggies is available now for iOS, Android, Mac, and PC. "A Windows Phone version of the game is coming soon." says Rovio.
Additional reporting from WebProNews