Editor's Pick
Gaming
4 Exciting Football Video Games You Need To Try Out Today
If there is anything that comes close to the fun of watching a football game, it is arguably playing a top football video game.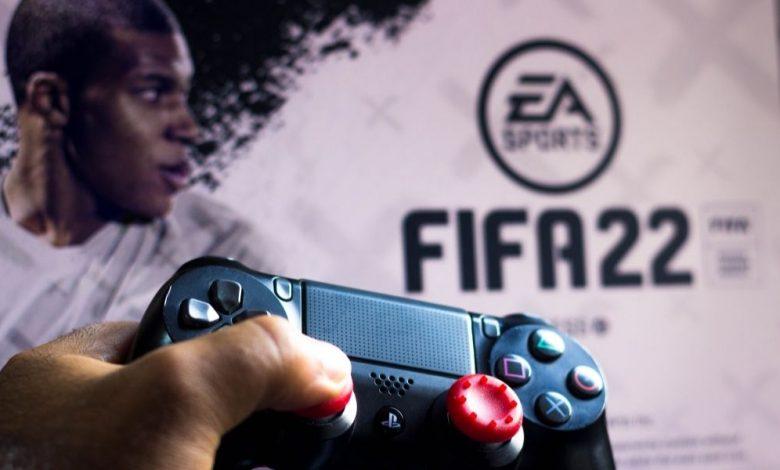 Few things measure up to that thrill when your favorite football team scores the goal (that wins the match) at the last minute. It is an epic rush of emotions that football lovers readily agree is hard to rival.
Indeed, punters have found football games exciting to stake on. This is especially considering the attractive odds and bonuses they can enjoy from top bookmakers, say, after a sportingbet login.
If there is anything that comes close to the fun of watching a football game, it is arguably playing a top football video game. But this is the twenty-first century, and there are so many football video games around, making it hard to know which is worth your money.
This is why we went all out to review the best football video games, and these are the best four we found.
1. FIFA Series (EA Sports)
When it concerns football video games, the FIFA series is a timeless gem. Since 1993, new versions of these videogames with enhanced functionality have been released annually. What's best? They continue to advance in quality.
FIFA is ideal for football devotees who want to have an authentic experience since it has realistic gameplay and recognized players and teams from every corner of the world.
It should come as no surprise that FIFA, with over 325 million units sold as of 2021, is one of the most popular video game series ever. Individuals from every part of the world simply cannot have enough of it! FIFA provides something for everyone, whether you're a serious player or just like playing for fun.
2. Pro Evolution Football (Konami)
If you're a football video game enthusiast, you've probably heard of Pro Evolution football, or PES for short. Developed and published by Konami, this series has been around since 2001 and has been a fierce competitor to the FIFA series. PES is all about realism and authenticity, putting an emphasis on player control and strategy.
With licensed teams and players from around the world, you can experience football at its finest in the PES series. PES has sold over 108 million copies as of 2021, making it one of the most successful video game franchises in history. While it has a strong following in Asia and Europe, PES has gained worldwide popularity and has become a serious contender to FIFA in terms of football video games.
With various game modes and yearly releases that offer new features and gameplay tweaks, PES is a great option for those who want a football video game that prioritizes realism and player control.
3. Football Manager (Sports Interactive)
Football Manager is the series that's right for you if you've ever thought about coaching a football team. Football Manager, a game created by Sports Interactive and released by Sega, has been an established favorite among football enthusiasts who have desired to oversee their favorite teams since it first came out in 2004.
The game provides a thorough simulation of football management, enabling users to choose players, strategies, and training methods to help their team succeed. Real-world leagues and teams from all around the globe are included in Football Manager, along with a sizable player database with comprehensive stats and traits.
Every year, the game is updated with new features and enhancements, making each new version a must-try for series enthusiasts. Although the Football Manager series' sales numbers are rarely made public, the game has a devoted fan base and has earned positive reviews from reviewers throughout the years.
4. FIFA Street (EA Sports)
FIFA Street revolutionized the soccer video game industry. This game was created and released by EA Sports in 2005 for the Xbox and PlayStation 2.
Living up to its name, FIFA Street emphasized skill plays and street-style football more than conventional soccer action, letting players display their talents and flare–with less focus on tactics and coordinated gameplay.
FIFA Street featured a variety of foreign squads and players, each with unique skills and maneuvers. On FIFA Street, the 5-a-side and futsal was a delicacy for skill-loving football enthusiasts.
Also, gamers could design and construct their unique player, giving the game a better-personalized touch. FIFA Street was a profitable venture and well-liked addition to the FIFA series, including over 4 million copies sold globally among all platforms.
ALSO READ: 7 MUST-HAVE GAMING TOOLS FOR PC