Apps & Software
Columns
Entertainment
Features
News
How to install Netflix on unsupported devices
Tired of seeing the red words of "Your device is not compatible with this application" every time you try to install Netflix, here is a step-by-step guide to avert it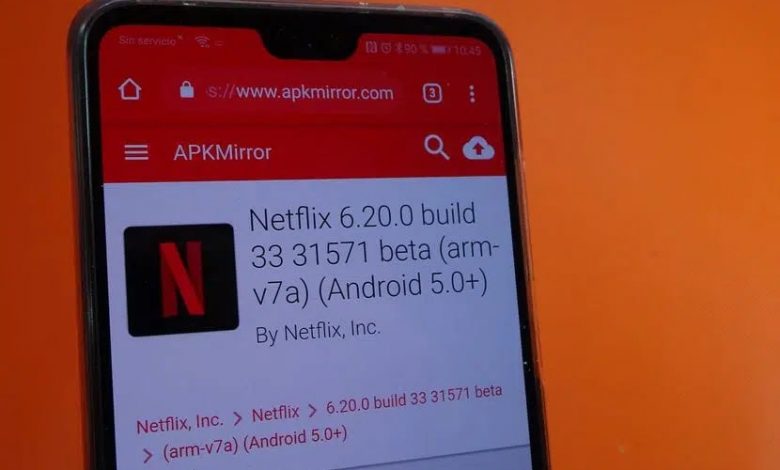 You have probably bought a new Android gadget, and have had the unpleasant surprise that when you went to open the default Netflix App or went download it from the Play Store you meet the little red sign of "Your device is not compatible with this application".
Kind of makes you think your phone has a fault with running the App.
Worry not anymore, as it is, almost everything in Android has a solution, today we are going to teach you how to download and install Netflix on unsupported terminals in a very, very simple way.
I just got myself a new Redmi Note 10s which came with a couple of cool default Apps, Netflix inclusive. At first it did not strike me to start watching or using the Netflix App. Since it was there, I kept telling myself I will use it someday or sometime later.
The day I decided to actually use the App, I was devasted with that red-worded statement; Your device does not support this App!
I did what I thought would help, I uninstalled the App and tried to download it again and install it.
My disappointment was all the more increased because I could not install Netflix by downloading it officially from the Google app store.
This happened on a Xiaomi Redmi Note 5 Plus and it has happened on many other devices of Chinese origin.
But, do not worry because as I have already told you before everything in this Life has a solution, and more so as a user of an Android device.
How to download and install Netflix on unsupported devices.
First things first, in order to download and install Netflix on any type of Android terminal, Smartphone, Tablet or even a TV Box, we are just going to have to download the original APK of the App externally by clicking on this link.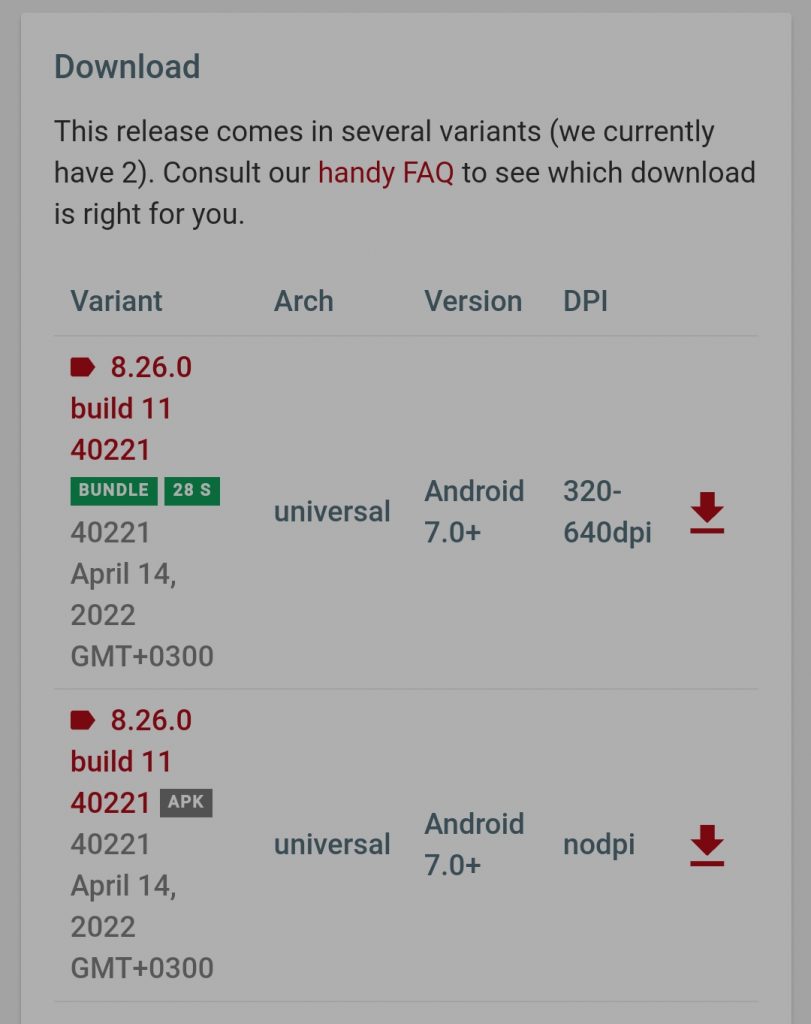 Once there, use the magnifying glass to search for Netflix. It will bring you all versions usually in pairs.
You will be able get the Netflix version you need for your Android device you own. We can even download the latest Netflix beta versions or stable versions based on our personal interests.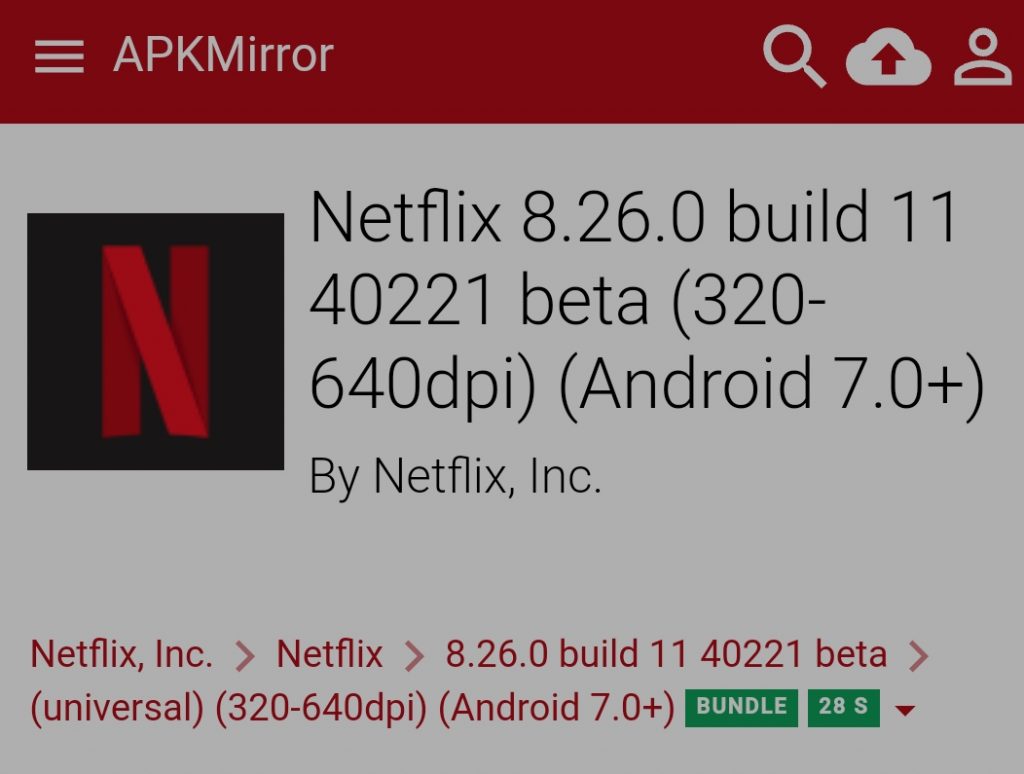 Once downloaded it is as easy to install but first, enable permissions to be able to install apps from unknown sources or unknown sources, and then click on the application you just downloaded to open the Android package auto-installer and install the Netflix app on your Android.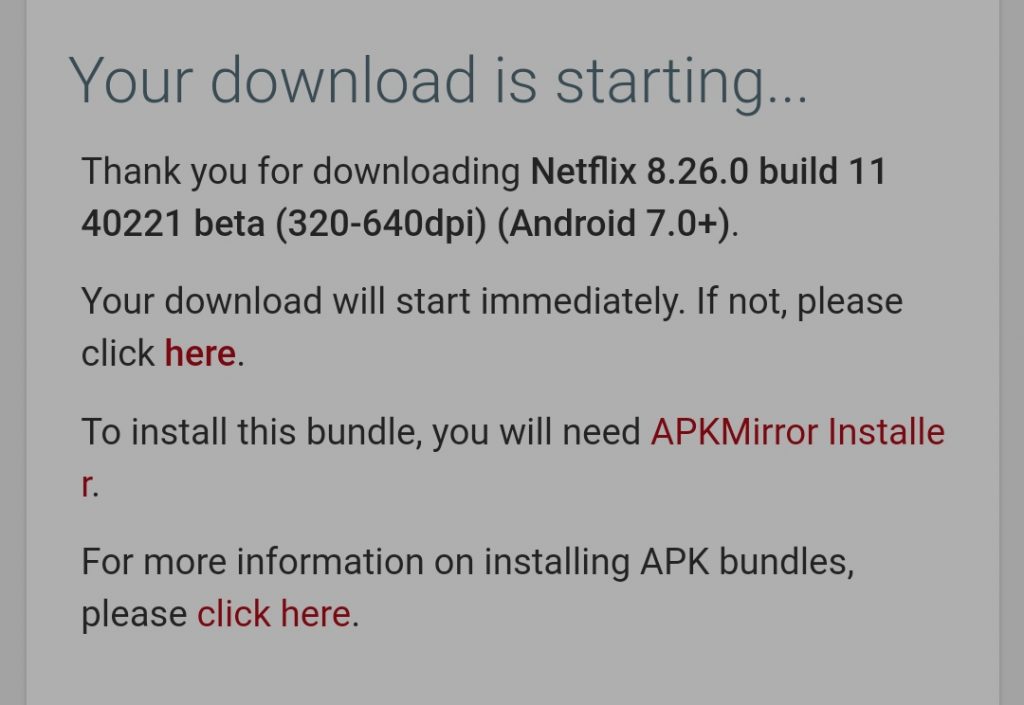 That's how easy and simple it is to be able to enjoy Netflix on your Android that initially showed as an unsupported on your device for official installation from the Google Play Store.
The most important thing of all is that this downloaded application is the same official and original application without manipulation that you could download from the Google Play Store.
To be able to enjoy Netflix on your Android device, it is necessary to have a phone with this operating system from version 5.0 onwards for its correct use.
The provider allows up to a maximum of 5 profiles per account, so it will be feasible to have one for each family member.
Initially we will access the Play Store of our device, we will search for Netflix and once found we will download it, this step requires a few minutes before its subsequent installation and creation of the direct access on the phone's desktop.
Once you have the app installed on your phone, open it for further configuration. In the upper menu you must click on «Start Session» to enter the data that you were provided once you were registered.
It will ask us for an email or phone number and password, then we have to click "Start Session" to enter the platform.
Once these two steps have been carried out, you will be able to enjoy all the Netflix content through your smartphone.
What devices are compatible with Netflix?
Multimedia devices.
Currently the multimedia devices that offer Netflix compatibility are Apple TV and ChromeCast.
In the first, it is necessary to download the official application through the App Store, while in the second, it is already pre-installed once you start it on any screen, the basic configuration will suffice to be able to see the content on your television.
Smart TV.
Smart TVs already have their own applications installed from the factory for a long time to be able to work with Netflix and other various apps.
At least 7 Smart TV manufacturers have the app incorporated, this is the case of Toshiba, Samsung, Sony, Panasonic, Philips, Hisense and LG.
Netflix also allows you to search for TVs compatible with Netflix in one of its sections on the official page.
Consoles.
Another possibility to have Netflix is ​​through one of the game consoles on the market.
Xbox 360 and PS3 for quite some time gives us the possibility of watching movies and series with the installation of the app.
The latest consoles on the market such as Wii U, PS5 and Xbox One also allow you to install the application after downloading from the store.
Decoders.
Movistar + and Vodafone in their pack include Netflix with a monthly payment, the customer will be able to see it thanks to the use of a decoder that the company will provide in this case.
It is necessary in any case to have an Internet connection in case it is necessary to connect to the service. Another possibility is to see it with the official app of the two providers, just add the username and password to enjoy it anywhere.
Blu-Ray Players.
They are very useful devices, in addition to playing movie discs, series, some manufacturers have decided to install the Netflix application to many models.
The compatible ones so far are LG, Panasonic, Sony, Samsung and Toshiba. It is not ruled out in the future that there are other agreements with other brands.
Smartphones and tablets.
There are three operating systems compatible with the Netflix application, in this case they are Android, iOS and Windows Phone, the last one has support despite having fallen on deaf ears.
It is worth downloading the application from each of the stores to download it and be able to function at a resolution that will depend on the brand and model of phone or tablet.
PCs and laptops.
Netflix has adapted over time to all browsers on computers and laptops. In this case, it will only be necessary to access the website, go to login and enter the data for the connection.
It works optimally in Google Chrome, Firefox, Internet Explorer, Opera and other web browsers.