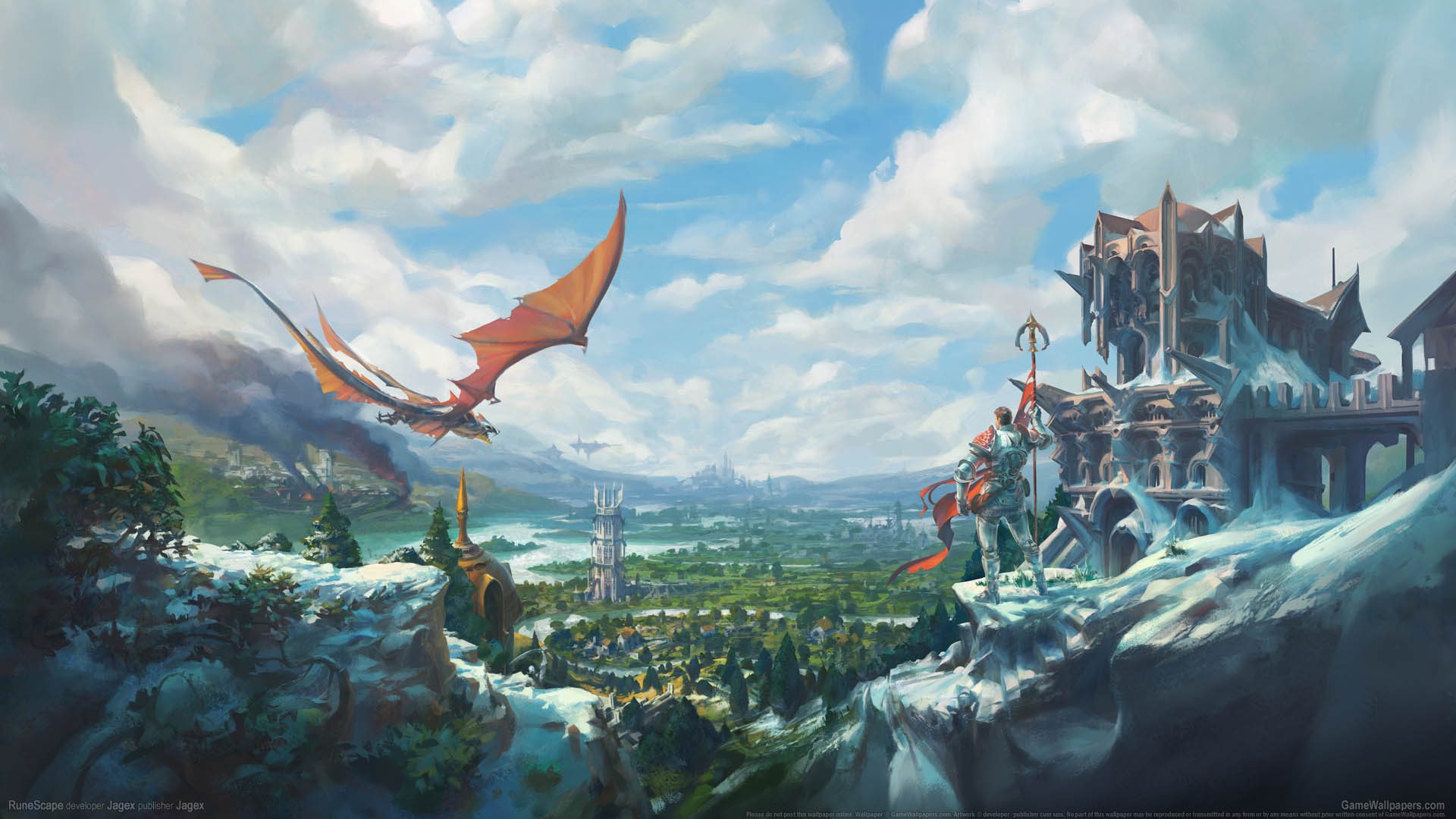 When it comes to video games, 2018 rolled over us like a tidal wave of nostalgia. Pokémon took us back to Kanto. A sequel for Shaq Fu was even announced. And for some of us, the biggest nostalgia news of all was that classic RuneScape popped back up, now on Android devices.
The official name of the game is Old School RuneScape. Functionally, it's a near-perfect flashback to the state of the game circa 2007. Jagex, the developer of the mobile version, promises that over time, OSRS will get the same incremental improvements that were made to the original RuneScape after that date. For right now, what we have is the public beta version of classic Old School. For right now, this treat is Android-only. Eurogamer says that it should show up on iOS devices "later in the summer."
There are some qualifications on this nostalgia trip. The beta is only open to people with an active RuneScape membership. The developers are also capping the number of mobile downloads of Old School RuneScape. This is an understandable (if potentially frustrating!) step. Since the game is still technically being tested, it makes sense that the developers want to keep the population manageable. After all, there's not really any doubt that tons of gamers will be interested in the game.
Jagex noted that they will be bumping up the number of available installs steadily as they grow more confident in the software. Increases could be starting as soon as next week, and it's reasonable to expect the total population to grow organically.
The absence of an iOS version of Old School RuneScape seems to be due to software issues. The iOS build is significantly less stable than the Android version. Jagex says the iOS version is still struggling to achieve "continuous, uninterrupted service." The developers are committed to bringing the game to Apple devices; their delay is simply due to wanting to deliver a proper RuneScape experience.
If you managed to snag an Android download of Old School RuneScape, you may be interested in our beginners' tips:
Start The Game From The Female Side
Grinding is an issue in virtually all RPGs. Old School RuneScape, with its profusion of individually-leveled skills, has tremendous potential for being far grindier than the average modern game. A lot of our recommendations come down to avoiding grinding wherever possible, and one of the first steps you can take is to choose "female" during character creation. This decision isn't cosmetic; female characters enjoy access to an exclusive quest ("Recruitment Drive") on Tutorial Island. The low-level boost it gives you is quite handy. Don't worry if your heart's desire is to play a male character; you can buy a gender change later on with gold.
Quest Smarter, Not Harder
Still, in the "steer clear of grinding" category, we recommend that you seek out the early quests that deliver significant stat bonuses. Lots of players know about the "Waterfall Quest" at Baxtorian Falls. Complete it early enough and you can push Attack and Strength XP up by 30 levels. "The Knight's Sword" is another great example with slightly more complex requirements. To complete it, you'll need to have 10 mining. Once you do, though, it delivers enough XP to boost your Smithing up to level 29. If you can get good enough you can go pro – read about how to make real money with OSRS
Embrace Your Inner Bully
If completing fetch quests isn't your ideal way to earn XP, consider beating up on the right monsters, instead. The barren beach region north of Rellekka is home to the humble Rock Crab. These critters are equipped with tons of HP, but they're not capable of doing much damage to you. You can bash them endlessly to earn combat XP.
If you take full advantage of these tips, you can get off to a faster, more enjoyable start in Old School RuneScape. Buff your stats, bully the Rock Crabs, and have fun! When you're ready for bigger challenges and money-making ideas, take a peek at this video.
[related-posts]