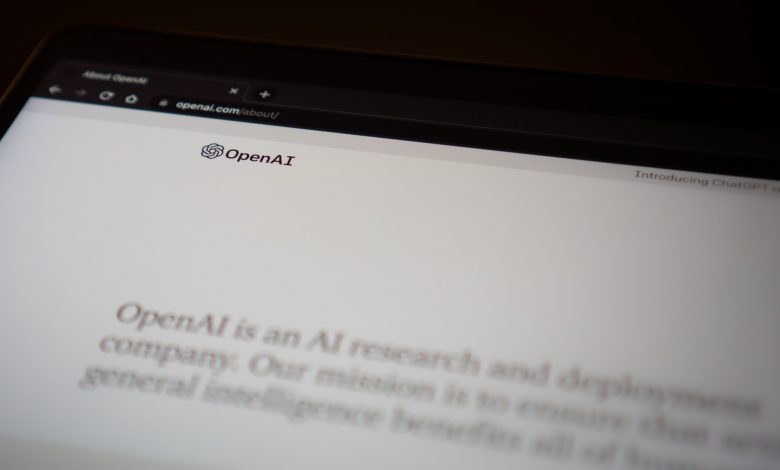 OpenAI is revolutionizing the world of artificial intelligence by rolling out custom versions of ChatGPT, ushering in a new era of user-centric AI capabilities.
With this groundbreaking development, OpenAI is empowering users to create tailored ChatGPT versions to enhance their daily lives, streamline work tasks, or simply indulge in hobbies.
What is OpenAI's Custom ChatGPT?
OpenAI's custom ChatGPT feature, aptly named GPTs, represents a significant leap forward in AI technology.
It enables users to craft specialized versions of ChatGPT tailored to their unique needs, whether for personal use, within their company, or to share with others.
These customizable AI models offer the freedom to define specific instructions, imbue them with extra knowledge, and determine their capabilities, all without the need for coding expertise.
Why is Custom ChatGPT a Game Changer?
Custom ChatGPT is poised to transform the AI landscape for several compelling reasons.
First and foremost, it addresses a long-standing demand from users for increased customization and control. While the introduction of Custom Instructions was a step in the right direction, GPTs take this a step further, simplifying the customization process for everyone.
Moreover, OpenAI acknowledges that the most remarkable GPTs will emerge from the community. This democratization of AI, where educators, professionals, and passionate individuals can shape and share their expertise, is a powerful step towards aligning AI with real-world needs.
The democratization of AI development ensures that AI tools will cater to a broader spectrum of users, enhancing safety and alignment.
OpenAI's commitment to privacy and safety is another vital aspect. Users retain full control over their data when interacting with ChatGPT, ensuring that their conversations remain private.
When GPTs utilize third-party APIs, users can decide whether to share data with those APIs. This control extends to the sharing of user chats for model improvement, putting the user in the driver's seat regarding data usage.
OpenAI has also implemented robust systems to review GPTs for policy compliance, promoting a safer and more ethical AI environment.
GPT Store
The introduction of the GPT Store is another exciting development. This marketplace, launching later this month, will provide a platform for verified builders to share their GPT creations with the public.
It will categorize GPTs, making them easy to discover and use, while also offering creators the potential to earn from their contributions.
As OpenAI looks to the future, it's clear that GPTs are not only user-centric but also a stepping stone towards more capable AI agents. OpenAI envisions AI systems that can undertake real-world tasks, often referred to as "agents."
However, OpenAI recognizes the need for a gradual, measured approach to this future, acknowledging the technical and societal implications it holds. OpenAI is committed to addressing these issues and ensuring a safe and well-aligned transition to this AI evolution.
In addition, GPTs will connect seamlessly with the real world, offering custom actions that integrate external data sources. These actions can interact with databases, email systems, and e-commerce platforms, expanding the utility of GPTs and making them even more versatile.
For enterprises, Custom ChatGPT represents a powerful tool. Businesses can create internal-only versions tailored to their specific needs, ensuring alignment with their brand, support staff, and onboarding processes. This empowers enterprises to utilize GPTs for various purposes without compromising data privacy.