Challenge
Innovation
MTN
News
Startups
The 2023 MTN Uganda MoMo Hackathon Winners Named
Three innovations that emerged as winners of the 2023 MTN Ugand MoMo Hackathon share a cash prize of USD$10,000 (approx. UGX37.8 million) for their promising innovative solutions.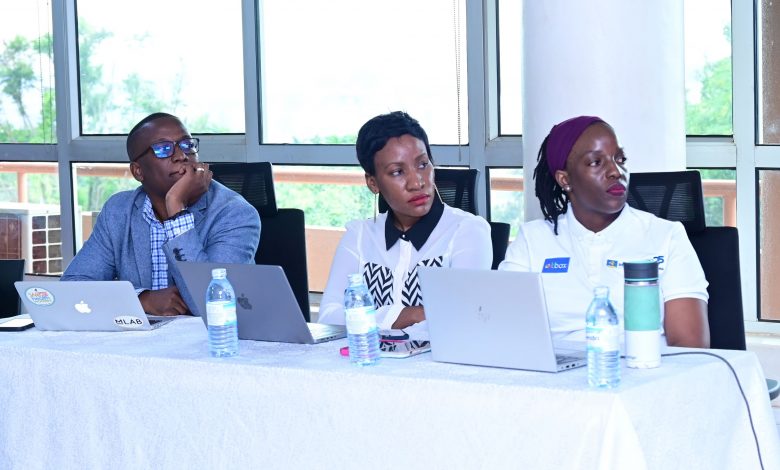 MTN Uganda has announced the successful conclusion of the 2023 MTN Uganda Mobile Money (MoMo) hackathon — simultaneously unveiling the top three innovations of the competition.
The competition as described by the telco was a truly remarkable event that showcased groundbreaking technological innovations and creative solutions — where 12 talented teams competed head-to-head for a share of the grand prize of USD$10,000 (approx. UGX37.8 million).
The competition was fierce, with teams presenting innovative solutions that demonstrated the potential to reshape the mobile financial technology (fintech) sector — with three (3) teams showing more promising solutions than the rest, thus securing the top 3 positions.
Kabokisi emerged as the overall winner while EchoKash came as the first runners-up and SharePay as the second runners-up. The three innovations shared a cash prize of USD$10,000 (approx. UGX37.8 million). The overall winners Kabokisi received USD$5,000 while EchoKash, and SharePay received USD$3,000 and USD$2,000 respectively.
Kabokisi set out on a journey to revolutionize traditional and inefficient savings methods. Their innovative platform acts as a digital savings wallet, offering a comprehensive set of features, including setting savings goals, fundraising, auctions, and more.
EchoKash introduced an Artificial Intelligence-based solution that facilitates voice-based transactions, including buying airtime, balance inquiries, and generating mini statements.
SharePay presented a solution that simplifies the management of shared expenses. It offers a convenient and secure way for groups of people to split bills and payments fairly, eliminating the hassles that often accompany such transactions.
Other remarkable pitching teams, including YoBus, Use Now Pay Later, Food Market App, Transact Unity, MugoCare, DepoPay, and DAAFLOW, showcased a diverse array of innovative ideas that highlighted the potential for positive change in the mobile fintech sector.
The MTN MoMo Hackathon is a critical part of MTN's commitment to fostering innovation and pushing the boundaries of what is possible in the realm of mobile financial services. This initiative is closely aligned with MTN's Ambition 2025, a strategic vision focused on leveraging digital solutions to drive Africa's progress.
At the heart of this strategy is the belief that everyone deserves the benefits of a modern connected life, and the MoMo Hackathon serves as a testament to this commitment.
Steven Mutana, MTN Mobile Money Uganda Limited, Chief Strategy and Stakeholder Management on behalf of the company's CEO Richard Yego, said, "The MTN MoMo Hackathon is not just a competition; it's a platform for talented individuals to showcase their creativity and make a positive impact." Adding "We believe in the transformative power of technology and the ability of innovation to drive financial inclusion."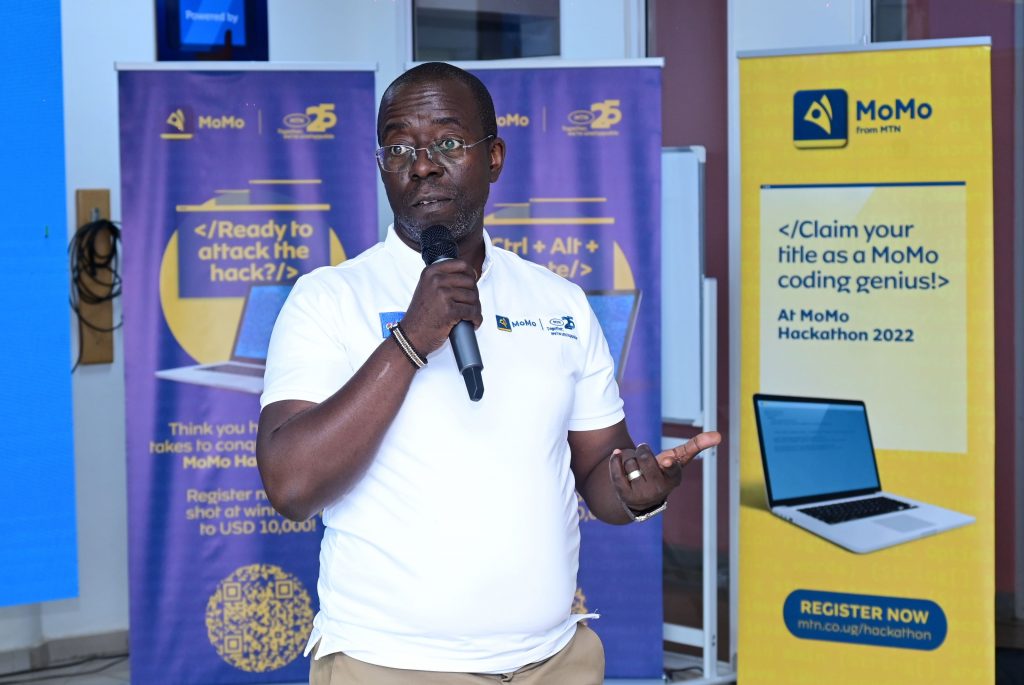 Mutana noted that the solutions presented during the competition reflect the company's commitment to making a real difference in the lives of people. He also provided valuable insights and encouragement to the participants, emphasizing the importance of their role in society and the development of solutions that uplift communities.
Richard Zulu, the Co-Founder and Team Principal at Outbox Uganda adding to Mutana's remarks shared insights on the importance of consistency in building entrepreneurship and urged all participants to remain open-minded about the next steps they would take.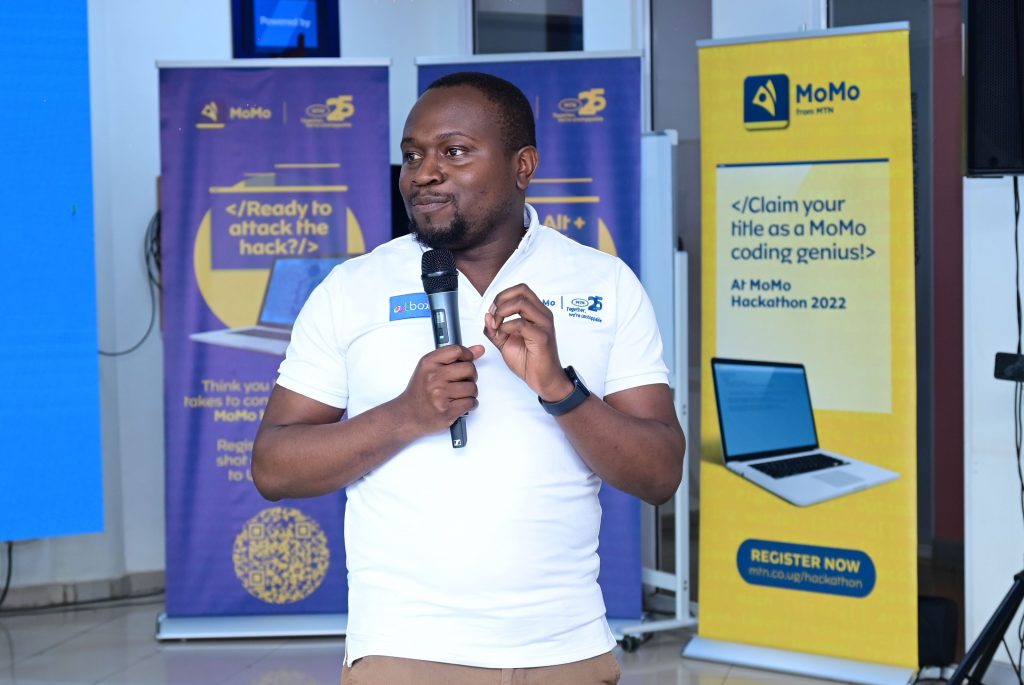 The 2023 MTN MoMo Hackathon was not only about competition but also the opportunity for participants to connect with a vibrant community of developers across Africa (where MTN has its market) and network with seasoned experts to support their career journey.