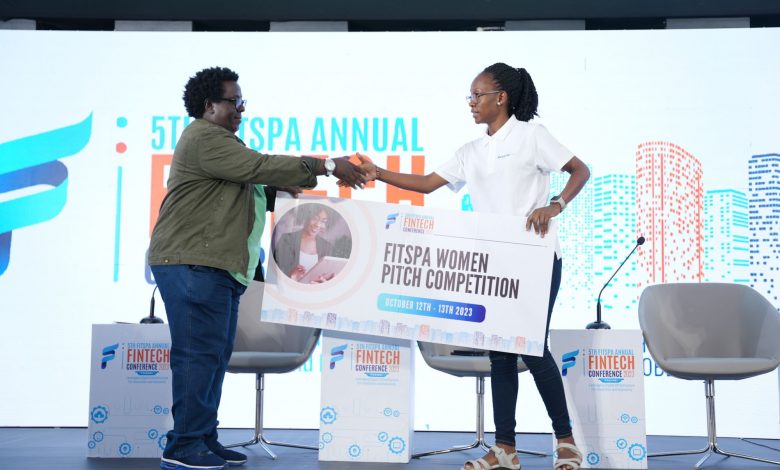 Recently, FITSPA held its 5th Annual FinTech conference under the theme "Leveraging Digital Infrastructure for Innovation & Inclusivity." A highlight of this conference was the Women's pitch competition, which showcased female entrepreneurs in the fintech space.
This competition aligns with FITSPA's goal of fostering a community of empowered women pursuing career and personal growth in technology and digital financial services​​.
Following a series of presentations, Wena Hardware emerged winners, closely followed by MpaMpe in the first runner-up place, and Recycle Pay as the second runner-up.
Celebrating Success: Congratulations to the winners of the Women in FinTech Competition at #FinTechConf23

1st Place: Wena
2nd Place: MpaMpe
3rd Place: RecyclePay

Let's continue to support and celebrate the achievements of #WomenInTech pic.twitter.com/PI3xS3wQQI

— Fitspa Uganda (@FitspaUG) October 13, 2023
Wena Hardware emerged victorious with its innovative construction app, an end-to-end digital solution for the construction industry.
The app's features like a secure "Save to Build" wallet, a retail and wholesale e-commerce platform, a hub for professionals, a materials calculator for precise Bill of Quantities (BOQs) generation, and a vibrant community of peers and experts, are designed to digitize all activities across the construction chain.
Valoah Amumpaire, the founder and CEO of Wena, emphasized the win as a significant milestone that underscores the platform's commitment to revolutionizing construction practices through cutting-edge technology.
"As Wena, we aim to ease the construction journey, and bridging the construction financing gap is one we deem core," Amumpaire told PC Tech Magazine. "As winners of the FITSPA women in tech 2023, this win validates our solution," says added.
The other winners
MpaMpe, the first runner-up, is a web-based platform that seeks to help charities, individuals, and organizations digitally fundraise to stay up to date with the spending habits of their audience as well as provide transparency during the collection.
RecyclePay on the other hand, who emerged as the second runner-up, is a digital environmental platform that allows community members to collect plastics and earn points on it, which are redeemable for school fees or health care credits.
On Tuesday this week, the three innovations received their cash prize from FITSPA handed to them by FITSPA Women Chairperson, Ms. Doreen Lukandwa
Today wena hardware and MpaMpe received their cash prize from FITSPA Uganda having emerged as winners of this year's FITSPA Womens Pitch Competition.

Wena (right) emerged as overall winners while MpaMpe (left) were 1st runners-up. pic.twitter.com/07MWQackQH

— PC Tech Magazine (@pctechmagazine) October 31, 2023
A growing, innovative FinTech space in Uganda
The Women FITSPA Pitch Competition is a commendable initiative that not only fosters innovation but also champions gender inclusivity within the fintech domain. This event undoubtedly contributes to pushing the boundaries of what's achievable in the fintech sector, particularly for women-led startups.
The impact of such pitch competitions on startups, especially women-led ones, cannot be understated. They provide an avenue for showcasing innovative solutions, networking with industry stakeholders, and securing funding which is vital for scaling operations.
The success stories from these competitions are a testament to the growing fintech scene in Uganda and the pivotal role of women in steering this growth.