Internet
Social Media
Technology
Video
Top 10 Ugandan YouTube Channels Ranked by the Number of Subscribers
Eddy Kenzo's YouTube channel displaced as the most popular channel in Uganda. Sits in third with 2.21 million subscribers.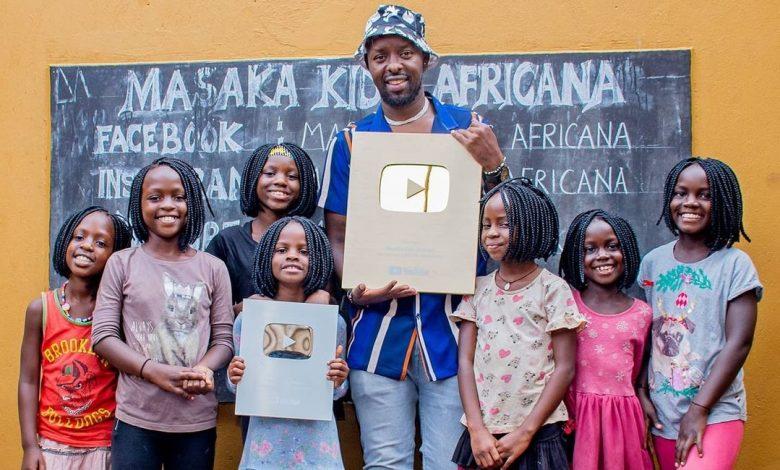 YouTube —the second most visited website in the world after Google and the most popular online video-sharing platform with over 3.7 million videos uploaded every single day. This makes the platform king among all online video-sharing platforms on the internet.
The simplicity of YouTube is one of the many reasons why it has exploded in popularity over the years. YouTube makes it so easy for content creators to share their content with a large audience. And as a result, there's a wide range of content to choose from. From music, comedy, tutorials, product reviews, and gaming to mention a few — YouTube has it all. Let's just say, on YouTube, there's something for everyone, no doubt.
The video streaming platform is currently localized (YouTube, 2021) in over 100 countries Uganda inclusive. It is the fourth most used social media in Uganda after Twitter, Pinterest, and Facebook with a market share of 8.41% as of Feb. 2023, according to statistics by Stat Counter.
There are more than 37 million YouTube channels. People all around the world are creating YouTube channels, and uploading 500 hours of video every minute and you're guaranteed to find at least a few that strike you as interesting.
As of Jan. 2023, according to Statista, India was the country with the largest YouTube audience by far, followed by the USA, Brazil, Indonesia, and Mexico in the top five….. not certain how Uganda ranks. But, in this article, we look at the top 10 Ugandan YouTube Channels as of 2023 —ranking them by the number of subscribers.
While T-series ranks as the most popular channel in the world with over 238 million subscribers. Meanwhile, in Uganda, Eddy Kenzo who has always had the first ranking lost the top spot to Masaka Kids Afrikana who have over 3.39 million subscribers with the channel estimated to earn USD$1,341,980 (approx. UGX5 billion) ranking as the 7th ALL-Time top-earning YouTube channel in Africa.
The 100 top Ugandan YouTube channels have over 100,000 subscribers and each is rewarded with a Silver Creator Award —commonly known as the YouTube Play Button. Only six (6) have over a million subscribers and each is rewarded with a Gold Creator Award. Once any channel crosses 10 million subscribers, it will be awarded a Diamond Creator Award, and if they cross 100 million subscribers, it will be awarded a Ruby Creator Award.
Here is the list of the 10 most subscribed Ugandan YouTube channels. The channels are in the categories of entertainment, people, music, comedy, news, and gaming.
| | | |
| --- | --- | --- |
| No. | YouTube Channel | Number of Subscribers (000) |
| 1 | Masaka Kids Afrikana | 3.390 |
| 2 | Rico Animations | 3.280 |
| 3 | Eddy Kenzo | 2.210 |
| 4 | UGXTRA COMEDY | 1.440 |
| 5 | Kansiime Anne | 1.330 |
| 6 | Justlake | 1.080 |
| 7 | NTVUganda | 942 |
| 8 | Alfedov | 722 |
| 9 | Macarenac10 | 683 |
| 10 | StarTimes Official | 659 |
ALSO READ: YOUTUBERS FRESHERS GUIDE ON HOW TO START VLOGGING