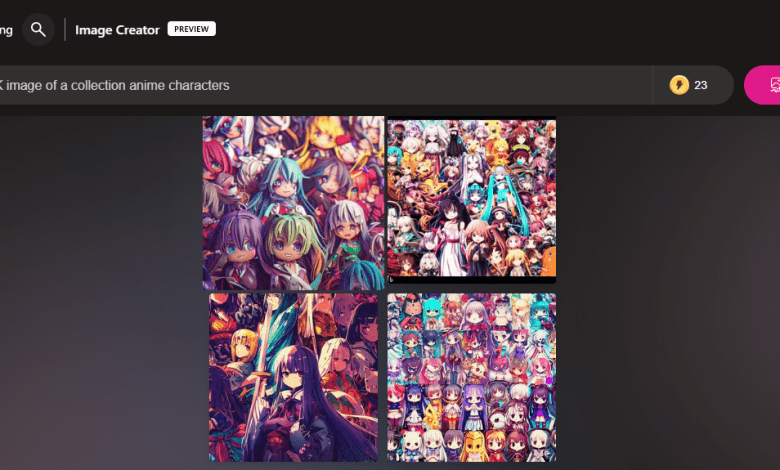 Microsoft today announced it's adding Bing Image Creator, a new AI-powered image creator to the new Bing and Edge preview. Powered by an advanced version of the DALL∙E model from Microsoft's partners at OpenAI, Bing Image Creator will allow you to create an image simply by using your own words to describe the image you want to see.
The software-based company and its partner, OpenAI have put controls in place that aim to limit the generation of harmful or unsafe images. The system will detect a potentially harmful image that could be generated by a prompt, and it will automatically block the prompt and warns the user.
"To curb the potential misuse of Image creator, we are working together with our partner OpenAI to deliver an experience that encourages responsible use of Image Creator," Microsoft wrote in a blog post. "We have ensured OpenAI's safeguards, plus additional protections, have been incorporated into Image Creator."
Bing Image Creator has been integrated into the Bing chat and will begin rolling out initially in Creative mode to Bing preview users on both desktop and mobile starting today.
"We're rolling out Bing Image Creator in a phased approach by flighting with a set of preview users before expanding more broadly," said Microsoft. "We will initially only include Image Creator in the Creative mode of Bing chat and our intention is to make it available in Balanced and Precise mode over time."
For those not in the new Bing preview, the preview experience of Image Creator is now available at bing.com/create.
Microsoft has made the Bing Image Creator preview also available in Microsoft Edge, making it the first and only browser with an integrated AI-powered image generator. To use Bing Image Creator in Edge, click the Bing Image Creator icon in the sidebar to start creating your images.
The AI will allow you to generate both written and visual content within your chat. By typing in a description of an image, providing additional contexts like location or activity, and choosing an art style, the Bing Image Creator will generate an image from your own imagination.
All outputs are generated by AI and will have a Bing icon in the bottom left corner of each of the four images to help indicate that the image was created using the Bing Image Creator.
Bing Image Creator comes weeks after Microsoft introduced its AI-powered Bing, your copilot for the web – delivering better search, complete answers, a new chat experience, and the ability to create content. Microsoft reports that the chat is reinventing how people search with more than 100 million chats to date.
"We've seen people use chat in a variety of ways, from refining answers to complex questions to using it as a form of entertainment or for creative inspiration," remarks Microsoft. "Today we're taking the chat experience to the next level by making the new Bing more visual."
ALSO READ: MICROSOFT'S AI-POWERED BING CHATBOT IS NOW AVAILABLE TO EVERYONE