News
JICA Pledge to Support Uganda's Effort of Digitization
After giving Uganda the best roads and bridges, Japan International Cooperation Agency (JICA) has now turned their focus to support the country's ICT.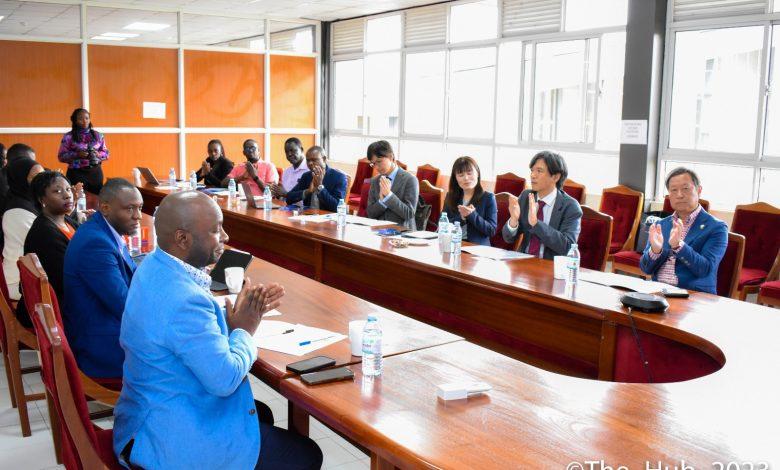 In a visit to the National ICT Innovation Hub, Dr. Junichi Yamada, the Executive Vice President of the Japan International Cooperation Agency (JICA) announced that JICA in April 2023 will commence an ICT Industry Promotion program that would mark their entry into Uganda's ICT sector —pledging to support Uganda's effort to digitize.
"We have focused largely on roads and bridges infrastructure in Uganda. The Source of the Nile Bridge in Jinja and the almost complete phase one of the Kampala Flyover project are testimony to our commitment to Uganda's development. We are extending the same commitment to the ICT sector," said Yamada. "We would like to contribute towards promoting Uganda's ICT industry in the aspects of enterprise and human resource competitiveness. We trust the project will play an important role to create decent jobs for youth which is one of the most critical issues in Uganda," he adds.
The soon-to-commence ICT project includes human resource development as well as strengthening enterprises' competitiveness in the ICT sector. One of the important considerations under the project is to promote offshoring business between Japan and Uganda —having the potential to contribute to solving the issues in Japan by matching Ugandan ICT talents and enterprises.
"Japan is experiencing an aging society and the majority of ICT companies in Japan struggle to identify decent ICT resources for growth. The youth in Uganda and the ICT industry where such youth boosts growth can be good partners for Japan," Yamada remarked.
This will make it possible to address both Uganda's youth unemployment problem and Japan's lack of ICT human resources, and in turn, contribute to raising the level of ICT expertise and competitiveness of Ugandan skills.
Dr. Aminah Zawedde, Permanent Secretary of the Ministry of ICT and National Guidance said the ministry is unwavering in its commitment to creating jobs for the youth through ICT and Business Processing Outsourcing. She also noted that the ministry is extremely excited to partner with a titan in technology, i.e. Japan. "Japan has a legacy of technology application excellence, Uganda can only grow from strength to strength with this partnership."
In his presentation, Peter Kahiigi, Chief Technology Officer at Centenary Technology (Cente-Tech) Services, shared that the entry of JICA is a welcome development within the ICT sector. "We have always studied the efficiency culture in Japan. Today's announcement from JICA is the start of what we are confident will be an all-in commitment to building a learning & excellent ICT culture for our young people."
Kahiigi added that Cente-Tech is committed to future-proofing the national aspiration of ICT Industry Promotion by ensuring that transformational programs such as the Digital Farmers' Hub are excellently executed.